Like nothing else, rumor is driven by misinformation. Some myths about XRP(XRP) that we meet regularly, such as the mistaken belief that it is centralized, that there are hidden costs, that it is private, and that banks solely utilize it. It's time to dispel these myths.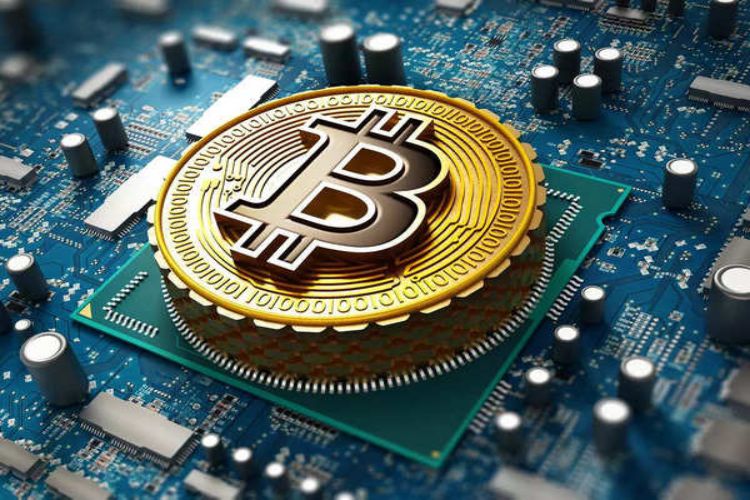 Continue reading if you're an investor, a developer interested in creating on the XRP Ledger, or want to know more about the network. In this essay, the most common myths surrounding XRP will be dispelled, and the facts will be broken down.
Myths and Facts Concerning XRP
Fact: Ripple Isn't the Official Name
The formal name of the digital currency known as Ripple is XRP. In other words, technically speaking, it is impossible to purchase "100 Ripple." The business that developed the XRP token is called Ripple Labs, and to be honest, Ripple is far easier to remember and has a catchier name, which is why many people mix the two names.
If you've ever wondered why some cryptocurrencies, like Ripple and Stellar, are capitalized but others, like bitcoin, aren't, it's because the names of many other cryptocurrencies are.
Myth: XRP Is Way Too Volatile
The same goes for all other cryptocurrencies; XRP is erratic. FIAT is also erratic over a longer time frame. Banks are exposed to exchange rate changes in nostro/vostro connections over an extended period, and in some currencies, the risk is too great for banks to even consider participating.
Banks are not required to hold XRP because xRapid operates by purchasing and selling the cryptocurrency as quickly as possible rather than holding it. Since an xRapid payment typically only takes a few minutes, the volatility window is small. The pace at which XRP may settle on the XRP ledger, which is currently scaling to roughly 1500 transactions per second and closing a fresh ledger every 4 seconds, allows for this brief window.
The sole use of holding XRP by banks would be to participate in exchange services between XRP and FIAT. This would include hedging against XRP's volatility. This situation is not dissimilar from nostros, where derivatives are used to manage volatility for FIAT currencies.
Fact: XRP Can't Be Mined
The mining procedure gradually increases the amount of Bitcoin in circulation by combining users' processing capacity to execute transactions in exchange for recently created "blocks" of tokens. The supply of many other significant cryptocurrencies is increased by mining as well.
XRP, though, is unique. Although not all of the 100 billion XRP that will ever be produced is in circulation, we'll discuss this in more detail below.
Myth: XRP Has a Centralized Ledger
This is likely the most pervasive myth, and this is why. In a centralized blockchain, a single authority controls validation, oversees updates to the ledger, and establishes a single point of failure, making the entire network theoretically vulnerable to an assault. The XRPL offers developers strong usefulness on an open, decentralized blockchain.
Visit Coingate to get paid in XRP and over 70 other cryptocurrencies with a minimal processing fee of 1%.
Consensus-based validation occurs when numerous participants, as opposed to a single controlling entity, manage separate nodes. Any participant may submit an amendment to the XEPL, but it must receive the validator community's 80% quorum approval for two weeks.
And after a transaction has been confirmed, it cannot be changed or reversed. All of these characteristics identify decentralized ledgers.
Facts: Only One of the Three Products Uses the XRP Token
Even many XRP users are intrigued to find one surprising fact: the company's flagship product, xCurrent, seldom ever uses the XRP cryptocurrency. The goal of xCurrent is to provide compatibility between all currencies, not only cryptocurrencies, and to enable banks to transact with one another.
This item was utilized in the renowned collaboration between American Express and Santander. XRapid is the product name that transacts XRP using the xCurrent technology. Although this is said to have several significant benefits, like speeding up transactions and expanding markets, it isn't yet commonly used.
Myth: XRP Isn't Needed When Central Banks Issue Currency
While a central bank digital currency is likewise a stablecoin, the trust is placed in the same issuer as the FIAT it is tied to rather than a third party. The same criteria that apply to FIAT determine if any stablecoin is a good replacement for XRP for settlement: is the corridor liquid, or in other words, are there enough market makers and takers on both sides of the transaction?
The financial model of CBDCs will essentially be the same as that of the existing systems. Because it is simply a digital version of a paper financial instrument, the problems mentioned in Misunderstanding 1 will apply.
Final Thoughts
Due to its strong real-world adoption and promise to revolutionize international money transfers, XRP has become a key player in the cryptocurrency market. Investors should know that it differs significantly from bitcoin and Ethereum in several respects.