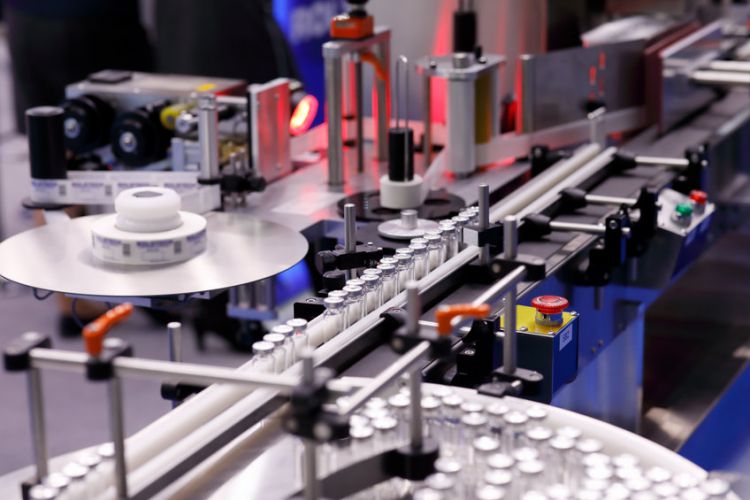 In the ever-evolving landscape of industrial automation, the unsung heroes known as "actuators" play a pivotal role. These mechanical devices are the driving force behind countless processes that enable the seamless operation of modern factories and industrial facilities.
These inconspicuous components and skilled actuators from ocpneumatics.com or similar websites have a significant impact on the smooth operation of manufacturing processes. 
They are often overlooked in industrial systems, and are the silent powerhouses that breathe life into the automation machinery. They are the hidden hands that move, control, and regulate everything from conveyor belts and robotic arms to the precise positioning of valves in complex chemical processes.
As industries continue to embrace automation and robotics, these will remain at the forefront, driving progress and efficiency. This article aims to shed light on these remarkable devices and their instrumental role in shaping the future of industrial automation. 
Actuators: The Power Behind Automation:
Turning Electrical Signals into Mechanical Action
These mechanical devices play a pivotal role in the automation of industrial processes. They are responsible for converting electrical signals into mechanical action. In simpler terms, they make machines move, ensuring they perform the necessary tasks accurately and consistently.
Types of Actuators:
There are various types of actuators, each designed to serve specific purposes in different industries. Some common types include:
Electric Actuators: These actuators use electric power to generate motion and are widely used for precision control in manufacturing and robotics.
Pneumatic Actuators: Powered by compressed air, pneumatic actuators are commonly employed in applications requiring quick and precise movement, such as in automotive manufacturing.
Hydraulic Actuators: These actuators use pressurized fluid to produce motion and are often utilized in heavy machinery and construction equipment.
Piezoelectric Actuators: These specialized actuators rely on piezoelectric materials to produce extremely fine and precise movements, making them ideal for micro-level applications like semiconductor manufacturing.
Applications Across Industries:
Manufacturing and Robotics
In the manufacturing sector, actuators are the backbone of automation. They are extensively used in assembly lines, where they precisely position and manipulate components. Robots, too, rely on actuators for their movements, ensuring they can perform intricate tasks in controlled environments.
Automotive Industry
In the automotive industry, actuators are indispensable for controlling components like valves, throttle bodies, and brakes. This ensures that vehicles operate smoothly and efficiently, contributing to safety and performance.
Aerospace and Defense
In aerospace and defense, actuators are used in aircraft control and missile guidance systems. Their ability to provide precise and rapid motion is crucial for maintaining the stability and performance of these advanced technologies.
Healthcare and Biotechnology
In healthcare, actuators are employed in medical devices and laboratory equipment, enabling precise control over procedures and experiments. They are instrumental in the development of cutting-edge medical technologies.
Advantages of Actuators in Industrial Automation:
Enhanced Precision and Accuracy
One of the primary advantages of using actuators in industrial automation is their level of precision and accuracy. These devices can execute movements with incredible consistency, reducing the margin of error in manufacturing and other critical processes.
Improved Efficiency
Actuators work tirelessly without fatigue or variations in performance, leading to increased efficiency in production lines. This enhanced efficiency translates into reduced operational costs and higher throughput.
Remote Control and Monitoring
Many industrial processes require remote operation and monitoring; actuators make this possible. With the integration of sensors and control systems, operators can manipulate and monitor machinery from a distance, improving safety and convenience.
Versatility
Actuators come in various forms, making them suitable for various applications. An actuator is tailored for every task, from small, precise movements in medical devices to heavy-duty operations in construction equipment.
Environmental Benefits
Industrial automation, powered by actuators, can contribute to a more sustainable future. By optimizing processes and reducing waste, automation can help minimize the environmental impact of industrial operations.
Challenges and Innovations
While actuators are undeniably beneficial, they are not without challenges. One common issue is the need for maintenance and periodic replacement, particularly in high-demand applications. However, ongoing advancements in materials and design are extending the lifespan of actuators reducing maintenance costs and downtime.
Another challenge is ensuring the cybersecurity of automated systems as they become increasingly interconnected. Protecting these systems from cyber threats is crucial to maintaining their reliability and safety.
Conclusion:
In conclusion, actuators are the unsung heroes of industrial automation, facilitating precision, efficiency, and control across many sectors. From the manufacturing floor to the aerospace industry, these devices play a vital role in powering the machines that shape the modern world. As technology advances, the role of actuators in automation will only become more crucial, driving innovation and progress in ways we can only imagine. Embracing the potential of actuators is not just a choice but a necessity for industries looking to thrive in the age of automation. With ongoing developments and innovations, the future of industrial automation powered by actuators is brighter than ever.