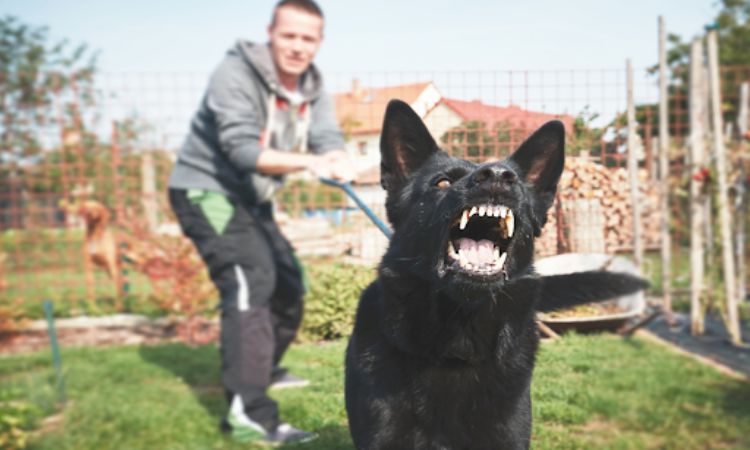 Are you considering getting a guard dog? Is there a lot of activity that goes on around you that you're concerned about? Perhaps, you've got a place you're worried about safety and you're looking for some help.
When you're thinking about safety, it's good to think about the most protective dog breeds. Surely, a dog like that will make you feel protected and safe.
Are you ready to learn about the most protective dogs? Have you already made your choice? If so, you're ready to keep reading to find out what the top dogs are.
German Shepherd
The German Shepherd is one of the most protective and loyal dog breeds. It is a large, muscular dog with a distinguishable thick coat, and is among the most recognizable breeds in the world. German Shepherds are intelligent and their trainability makes them great all-around dogs, particularly for working and protection purposes.
German Shepherds can be fierce protectors of their families and their territory, and they are often trained as guards or police dogs. They are large and strong and make an intimidating presence.
German Shepherds can also be affectionate, eager to please, and good with children. They are loyal dogs and are known to form strong bonds with their owners. When it comes to protection, the German Shepherd is an ideal breed for those who need a four-legged companion to keep them safe.
Rottweiler
A Rottweiler is a large, powerful, strong, and intelligent breed of dog. Bred to drive cattle to market, the Rottweiler is a brave guard and herding dog with great strength and endurance.
Rottweilers are natural guardians and thrive in jobs that involve human contact. They have a compact, muscular body with a top-level line and large, broad heads with strong jaws. Their short coat is usually black and tan or black and mahogany.
They need consistent, positive training, and good socialization to become loyal and obedient companions. Rottweilers may not be for everyone, but with the right owner, they can make wonderful companions and guardians.
Doberman Pinscher
A Doberman Pinscher is a medium-sized, powerful dog breed known for its loyalty, intelligence, and alertness. The breed has a sleek, muscular body with a glossy, short coat that can come in black, brown, blue, tan, silver, and white combinations.
The Doberman Pinscher is an active and energetic dog and generally needs a lot of exercise. They make excellent guard dogs due to their alertness and strong protective instincts.
The Doberman Pinscher is also known for its obedience and willingness to please its owner with training and proper attention. They are generally very friendly dogs, but, they do not get along well with other animals, so it is best to socialize them at an early age.
Bullmastiff
A Bullmastiff is a large breed of domestic dog descended from the ancient English Mastiff. They are known for being powerful, loyal, and devoted companions.
Weighing between 65-130 lbs and growing up to 27 inches, these dogs have a muscular and somewhat intimidating appearance. They are good-natured, protective, and wary of strangers, making them excellent guard dogs. Despite their size and intensity, they are also very gentle with their family and usually get along with children and other pets.
Bullmastiffs are best suited for a home with a secure yard as they require plenty of exercises and do not fare well being cooped up for long periods. They are also prone to snoring, drooling, and shedding. With proper care and socialization, Bullmastiffs make a loving and loyal lifelong companion.
Boxer
A Boxer is a medium-sized, short-haired breed of domestic dog. It has a square-shaped muzzle and a large, broad head with the appearance of a rugged and powerful animal.
Boxers have strong jaws and broad chests. They have an energetic, playful personality, but are protective of their families and are used for guard duty.
They usually stand between 22-25 inches high and weigh around 55-70 pounds. They require regular exercise to stay fit and healthy but are otherwise relatively low maintenance.
The Boxer is a loyal companion and is often used in a variety of roles due to its friendly nature, intelligence, and willingness to please. It makes an excellent family security dog and is commonly used for police and military work.
Belgian Malinois
Belgian Malinois is one of the most protective dog breeds due to a variety of traits. They are large, strong-minded, and alert. Malinois will detect a threat and take action, as they are natural guardians and very suspicious of strangers.
These dogs are loyal to their families and will go to great lengths to protect them. They are intelligent, eager to please, and easily trained, so they can become an asset to any security team or as a personal protector.
Malinois are also courageous, fearless, and never back down. They remain focused on their task and remain vigilant at all times.
With an uncanny ability to read and sense danger, they are one of the best protective breeds out there.
Akita
Akitas have an acute sense of their surroundings. They're constantly on alert, making them excellent guard dogs. They are far more loyal than most breeds. They will stick with their family no matter what and are often very suspicious of strangers.
Their protective nature also makes Akitas an excellent choice for homes with children and other pets. They thrive on the love and attention of their family and will go above and beyond to make sure everyone is taken care of.
Akitas are also intelligent and obedient, making them easy to train and work with. They respond quickly to discipline and will never back down if they feel their family is in danger.
So, if you are looking for a loyal and protective pup, Akita is the right breed for you. Visit Israel Protection K9 Dogs to get your own Akita today!
The Ultimate Guide to Protective Dog Breeds for Your Family
Each dog breed listed can make a wonderful pet that is uniquely protective. Be sure to research the breed to ensure it's compatible with you and your home. If you want a loyal friend that will look out for you, consider any of these seven most protective dog breeds.
Start bonding with your pup today! Invest in obedience and socialization training from a qualified trainer.
Was this article helpful? If so, check out the rest of our blog.