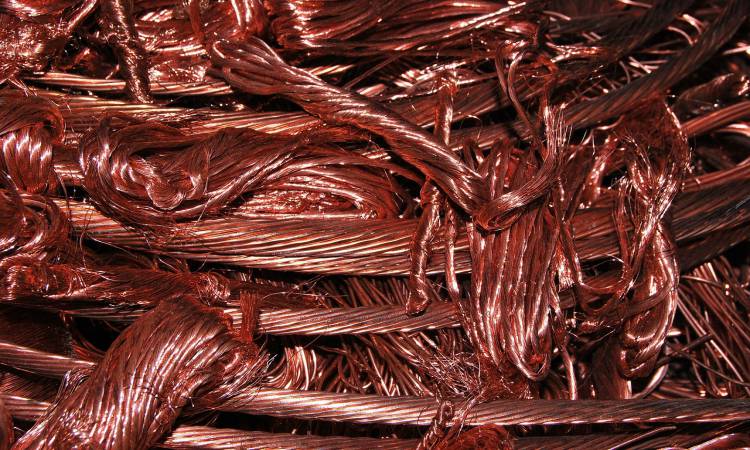 Most of us already have a good idea of what we can recycle – and many of us even participate in community recycling programs and initiatives! It's very true indeed: recycling has become an essential practice to reduce waste, conserve resources, and minimize our impact on the environment. Thankfully, several materials can be readily recycled, allowing us to close the loop and transform waste into valuable resources. But are you aware of all the materials you can recycle – and earn money from? What are the top five materials you can readily recycle, ensuring you do your own bit for the environment – and earn extra cash in the process? Let's find out.
1. Scrap metals
Scrap metals are among the most recyclable materials on the planet, and when you make it a point to recycle scrap metals, this not only helps conserve natural resources but also reduces greenhouse gases, energy consumption, and water pollution associated with traditional mining and extraction methods. Moreover, recycling metals saves valuable landfill space and supports a thriving secondary market.
And did you know that a wide range of metals can be recycled? The list includes steel, aluminum, brass, copper, and iron. These metals are commonly found in household items like beverage cans, electronic devices, appliances, wires, and automotive parts. Recycling facilities like Langley Recycling use advanced sorting techniques, melting processes, and purification methods to transform scrap metals into new products without compromising their quality or integrity.
2. Paper
Paper recycling is another critical process that significantly reduces energy consumption, deforestation, and water usage. By recycling paper, we can conserve trees, mitigate climate change, and minimize the release of harmful pollutants into the atmosphere. Recycled paper can produce newspapers, office paper, packaging materials, and even new paper products.
Various paper products suitable for recycling include cardboard boxes, newspapers, magazines, office paper, and envelopes. But before you recycle paper, removing any non-paper components (such as plastic windows or metal staples) is important to ensure a cleaner recycling stream. By opting for recycled paper products, consumers can actively contribute to sustainable practices and promote a circular economy.
3. Plastics
Plastics are the most popular recycled item – and for good reason. They pose a significant challenge due to their long degradation periods and detrimental impact on ecosystems. Recycling plastics not only diverts them from landfills and oceans but also conserves energy and reduces the demand for fossil fuels used in plastic production. Effective recycling can transform plastic waste into new plastic items, reducing the need for virgin plastic production.
4. Glass
Glass is a timeless material that can be recycled infinitely without losing its purity or quality. By recycling glass, we reduce air pollution, conserve energy, and minimize the extraction of raw materials. Recycled glass is commonly used in the production of new glass containers, fiberglass, and construction materials.
Glass containers, such as bottles and jars, are widely recycled.
5. Electronics
There is a rapidly growing concern due to the proliferation of electronic devices, and recycling electronics not only prevents hazardous materials from seeping into the environment but also enables the recovery of valuable metals and components. Proper e-waste recycling involves dismantling electronic devices, separating recyclable materials, and safely disposing of hazardous substances. By recycling our electronics, we can recover precious metals like gold, silver, and copper, minimize the environmental impact of electronic waste, and conserve our resources.