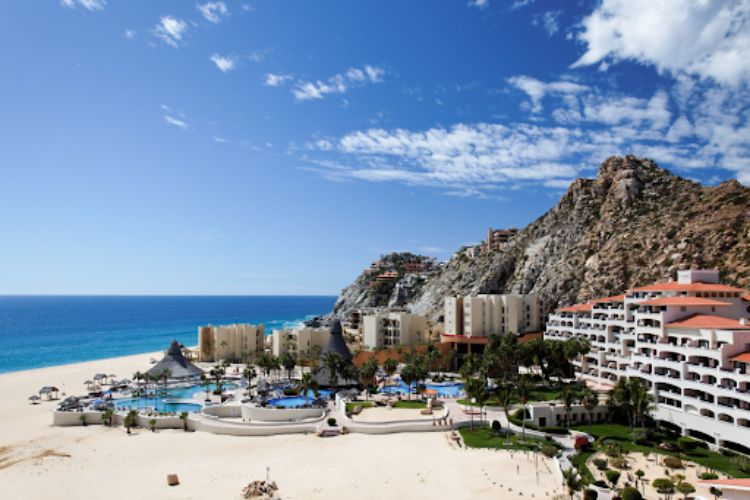 Are you trying to save the cost of renting a place for you and your family to stay at the next family get-together? A timeshare may be for you. However, to do it right, you need to understand how to maintain it.
In 2023, the U.S. timeshare industry has about 10 million owners. But not all of them keep up with the timeshare maintenance fees. For those that remain current with their payments, they reap the rewards.
But what is involved, and why should you take care of expenses? Read on and we will walk you through what you need to know.
What Do Maintenance Fees Cover?
Maintenance fees are common for timeshare owners and are used to help cover the cost of the annual upkeep for the timeshare resort. Maintenance fees vary greatly and will depend on the size of the timeshare, how many common amenities are used, and where the timeshare is located.
Generally, maintenance fees are deducted from an owner's escrow account each year. It is then used to cover the purchase, upkeep, and operation of the timeshare property.
Maintenance fees typically cover property taxes, utility costs, insurance, salaries for maintenance staff, and security fees. They can also cover repairs and any additional upgrades made to the timeshare.
Maintenance fees can also vary depending on the season, special events, and the amount of detail that goes into the upkeep of the resort overall. As a timeshare owner, it is important to understand where your maintenance fees go and how they are being used to keep your timeshare running.
How Much Do These Fees Cost?
Timeshare maintenance fees can vary depending on the particular timeshare and its geographical location. Generally, these fees are a flat rate that covers the annual cost to maintain and improve the timeshare. The price of these fees will also depend on the resort in which the timeshare is associated with.
Typical timeshare maintenance fees can range from a few hundred dollars per year to more than a thousand dollars per year. It depends on the location of the timeshare and the size of ownership in the timeshare. Other variables can include the type of timeshare (studio, one-bedroom, two-bedroom, etc.) and amenities available at the resort, such as golf and other recreational activities.
Being aware of these costs is an important factor when considering a timeshare purchase. Understanding exactly how much these fees are added to your timeshare cost will help you make an informed decision on a purchase.
What Are the Benefits of Timeshare Maintenance Fees
Timeshare maintenance fees are a necessary part of owning a timeshare. Without these fees, the resort could not provide the services that owners and guests enjoy. They also provide members with many exclusive benefits and privileges.
These include such as discounts on airfare, hotel rooms, car rentals, and entertainment. Timeshare maintenance fees also entitle members to discounts on various activities.
Which is within their home resort, free golf, and access to nearby properties. Timeshare resorts usually offer discounted rates for seniors and military personnel. Finally, owning a timeshare is a great investment that usually increases in value over time.
Are You Able to Cancel the Timeshare Maintenance Fees
In most cases, timeshare maintenance fees are nonrefundable and mandatory whether or not your timeshare is in use. People who own timeshares should be aware of the fees associated with ownership and what they are used for.
Although they are generally nonrefundable, timeshare owners have some control over these fees. They can do this by requesting a fee reduction or negotiating special payment terms with their timeshare company.
It may be possible to cancel the maintenance fees. However, if an owner has failed to make payments or failed to remain in agreement with the timeshare terms and conditions. If you want to understand more about timeshare cancellation, contact an expert.
Ultimately, timeshare owners need to be sure to get all the details. Which pertains to what their timeshare maintenance fees are and what they cover before they make any purchase. Walking away from timeshare maintenance fees can be difficult but possible.
How Can You Mitigate Your Timeshare Maintenance Fees?
Timeshare Maintenance Fees can put a strain on your budget. However, there of ways to help minimize the impact fees have on your bank account. While it is inevitable that you may have to pay these fees, you can take action to lessen their cost.
First, consider exchanging your timeshare or trading it to reduce your yearly fees. The exchange will require research, which is the key to a successful timeshare exchange. Next, consider renting out your timeshare to generate income or money to cover your yearly maintenance fees.
Consider all aspects of this option and partner with a reputable rental company. Lastly, look into timeshare ownership programs offering lower maintenance or one-time fees.
This option offers budget-friendly fees when compared to traditional timeshare fees. With these tips, you can mitigate your timeshare maintenance fees and enjoy the luxuries of timeshare ownership without paying an arm and a leg. However, you can also try to get out of timeshare maintenance fees, but it does come with disadvantages.
Can You Claim Timeshare Maintenance Fees on Your Taxes?
Knowing what you need about timeshare maintenance fees can help you make informed decisions about your timeshare purchase. One key question is whether timeshare maintenance fees can be claimed on your taxes. Unfortunately, these fees are typically not tax-deductible.
However, you may be able to claim certain expenses related to maintenance fees on your taxes, such as insurance premiums, loan interest, and property taxes. It's important to ensure that you are following all tax laws and regulations when filing. Consulting with a tax professional can help you make the best decision for your particular situation.
Knowing How Essential Timeshare Maintenance Fees Are
Maintenance fees can add up over time, but they are necessary for owning a timeshare. Research ahead of time to find the best deals and fees for your timeshare needs. When in doubt, consult a lawyer to ensure your agreement complies with all applicable laws and regulations.
Timeshare maintenance fees can be costly but beneficial. Don't forget to take advantage of the knowledge and resources available online to make the best decisions for your timeshare ownership. Start researching today to plan for a long and successful timeshare ownership experience.
If you want to read more interesting articles, go to our blog.