Your last year of high school is a big one. Not only is it the last year of your childhood before you start to transition into adulthood, it's also a key moment that will make or break your college acceptance goals. Getting into your dream college, of course, can be done through multiple routes, so if you don't get there immediately, don't lose hope. That being said, you will want to use your final year (or final two years) of high school to really make an impact not just on your college admission essays, but also on the direction of your life as a whole.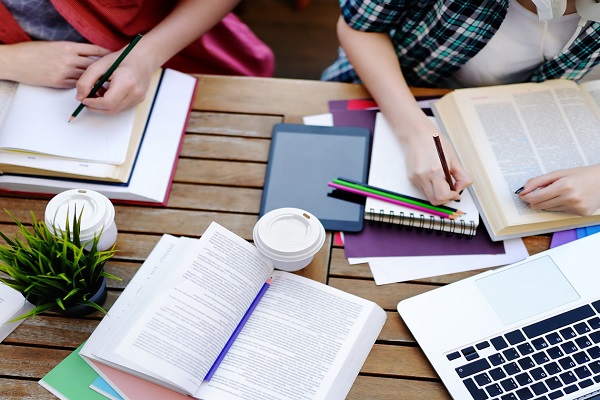 Be Strategic About Your Application
One of the easiest ways to choose the best option for you is to be strategic about your options. If, for example, you don't currently have the right GPA or want to get into a highly competitive college, have a plan A and plan B. This will involve going to campusreel.org to calculate your GPA so you know which colleges you're likely to be accepted into. If your top choice isn't in that list, don't worry, since you can often transfer later on in your education. At the end of the day, it doesn't matter how you get there, but knowing the general roadmap of how to do it is essential. Strategizing today can help you save time, improves your application overall, and of course can help you go into the process stress-free since you'll have plenty of backup options to help you realize your goals.
Get Into a Leadership Position
If you're in any society, put yourself forward for a managerial or leadership role. This could be as the president, or as the marketing officer. Regardless of what role you end up getting, know it's going to be great for skill-building and look excellent on your college application. You'll also gain many of the skills that will help you through college.
Do More with Your Personal Projects
If you have a passion that can even be tangentially related to your chosen field, then develop that passion into a project and see how you can get recognition for it. If you're a writer, for example, enter your work into a writing competition, or directly for publication either through a publishing house or through self-publishing channels. Having a finished project looks so good on your application essay, and it's also going to help you with your career efforts.
Create Good, Lasting Habits
The habits that you create now can make a huge difference in your quality of life in college. Teaching yourself to cook, for example, can make a massive difference for your health. Building up a productive routine can also ensure that you stay focused throughout your college years. After all, you'll also need to commit to societies, personal projects, and internships while you're in college to get the most value out of the experience.
Work on establishing these routines now, and you'll find you have more energy to study, work on personal projects, and still have time for your friends. Healthy living, good wellbeing, and a productive routine will make it possible.