A long-distance move can be an exhilarating but challenging endeavor. Whether relocating to a new city, state, or even country, a long-distance move requires careful planning, organization, and preparation. However, with proper planning and the right approach, a long-distance move can be a satisfying experience. A few handy tips on choosing a reputable moving company to make your long-distance move stress-free: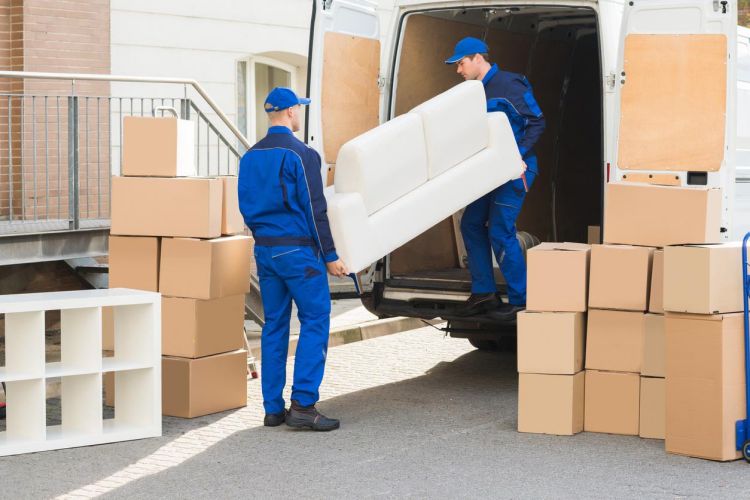 Reputation and Experience
You should look for online reviews, testimonials, and ratings. Paying attention to positive and negative comments will help you get a more balanced view. Confirm the moving company has substantial experience in long-distance moves. Ask friends, family, or colleagues who have recently moved long-distance for recommendations and personal experiences with moving companies. Check if the moving company is affiliated with reputable industry associations or organizations that promote ethical standards and professional conduct.
Licensing and Insurance
Ensure the company is licensed and registered with the appropriate authorities. According to Forbes, they should have a valid USDOT number issued by the Federal Motor Carrier Safety Administration (FMCSA) for interstate moves in the United States. Ask about the company's insurance policy and what it covers in case of any damage or loss during the move. It's crucial to understand the extent of their liability and determine if additional insurance is needed.
Services Provided
Determine whether you need a full-service moving company like Adam moving [Fort Lauderdale Movers] of Fort Lauderdale that handles packing, loading, transportation, and unpacking or if you only require assistance with specific aspects. Inquire about the quality of packing materials they use and their packing techniques to ensure the safety of your belongings during transit. Follow the map given below:
Transparent Pricing and Estimates
Request detailed estimates from several moving companies. Make sure the quotes are itemized and include all relevant charges, such as packing, loading, transportation, unloading, and additional services. You should appreciate the difference between binding and non-binding cost estimates. A binding estimate guarantees the final cost, while a non-binding estimate is subject to change based on the actual weight or volume of your belongings.
Additional Services and Specialized Items
If you have valuable or delicate items such as pianos, artwork or antiques inquire about the company's experience and expertise in handling these items. Ask about any additional charges or specialized equipment required for their transportation. If you need storage solutions, check if the moving company provides secure storage facilities and inquire about costs, accessibility, and duration of storage.
Customer Support and Communication
Ensure the company is responsive to your inquiries and provides prompt and helpful customer support. They should be available to address any concerns or questions you may have throughout the moving process. Pay attention to how effectively the company communicates vital details, such as the timeline, pickup, and delivery dates, and any specific requirements or restrictions.
Conclusion
Remember to carefully read and understand the terms and conditions of the contract before signing. Ask for clarification on any unclear points and ensure all agreed-upon services, pricing, and timelines are documented in writing. Taking the time to select a reliable and reputable long-distance packer and mover company will help ensure a smooth and stress-free moving experience.