Communication technologies are crucial for successful contemporary businesses. Your team's output will be negatively affected by even the smallest delays, bottlenecks, or misunderstandings. That's why in-person, remote, and hybrid teams all need specialized corporate communications solutions. There is an abundance of available software nowadays. Add to it the fact that training your staff on new software is no easy task. This is true for businesses in particular. Our guide to corporate communications should serve as a starting point if you're feeling lost.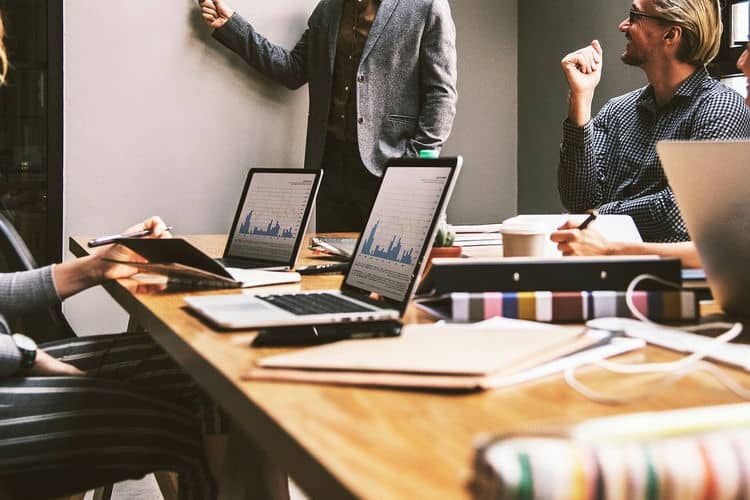 Microsoft Teams
If your company or group is wanting to centralize your team's communication and collaboration, Microsoft Teams is a great alternative. Teams has excellent security, sufficient storage capacity, and a wide variety of integration possibilities since it is a component of Microsoft's Office 365 package. By using voice and SMS in Microsoft Teams, you are helping your business, particularly when dealing with several concurrent discussions and projects. Access to Microsoft's own applications and connectivity with more than 700 other apps means you can do more with less. Due in large part to its extensive feature set, Microsoft Teams has maintained its leading position among team communication platforms.
Skype
Skype is a great option for those who feel overwhelmed by the expanding number of sophisticated team communication platforms. Skype, one of the simplest and least expensive video conferencing options, joins our list of top tools for team collaboration. Skype's enduring popularity is a testament to the app's dependable capabilities, which have allowed it to compete with more flashy rivals despite its simpler design. Skype's free 24-hour video calling feature is a great perk. If you're operating a lean operation, you'll find this to be a priceless perk.
Slack
Slack is used by almost every team nowadays. When it comes to internal company messaging, Slack is a major player. Slack allows you to create channels for any company-wide, departmental, or role-based conversations. This enables real-time communication that doesn't impede productivity or need extra meetings. Slack's limitless integrations and user-friendliness are two of its main selling points.
SendinBlue
Email has remained a mainstay of external communications despite the ebb and flow of marketing fads. Newsletters, inaugural greetings, recuperation efforts—it's a long list. SendinBlue and other similar platforms make it simple to automate almost any aspect of the marketing strategy you use. By tracking and analyzing data on how many people are paying attention to your marketing messages, you can improve them over time.
Sprout Social
Streamlining your social media communications, both internally and externally, has never been easier than with Sprout Social. To begin, we provide a centralized hub where teams can access and respond to all of their social and system alerts at once. This not only means less time wasted switching between different platforms but also gives teams the ability to react to more messages more quickly, thanks to built-in collaboration tools. The option to merge inboxes is hugely time-saving and provides a more complete picture of all your customer communications.
Miro
When it comes to visual communication online, Miro is one of the best whiteboard systems available. This team communication platform aims to provide an all-encompassing human-centered answer for its users, allowing them to better balance their professional and personal lives. Miro is an excellent mix of several applications that facilitate collaboration and communication across distributed and hybrid teams. If you give Miro a try, you'll find a wealth of tools at your disposal for communicating your own brand of ingenuity to your team.
At all levels, successful companies prioritize clear communication. Today's clever and imaginative solutions may elevate your communication approach. Microsoft Teams, Skype, Slack, Sprout Social, SendinBlue, and Miro enable teams to interact and achieve more. Adopting and personalizing these technologies may boost productivity, teamwork, and organizational success. Staying ahead of the communication curve is key to the success of digital organizations.