Do you want to go green and make your house more sustainable?
A solar panel installation is one of the best ways to be more green and sustainable, which is why more and more people are choosing this option (it is even more popular than going off-grid). But you are probably wondering, is it the right choice for my home?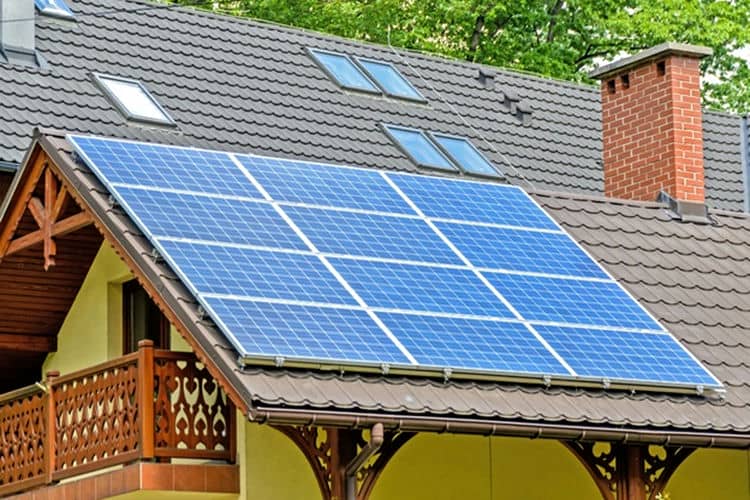 Keep reading to learn more.
How Much Is Your Energy Bill?
Energy bills, specifically in the US, have become quite startlingly high recently, and with a move to renewable energy sources, more and more homeowners are considering installing solar panels in their homes. It's important to consider the size of the home, and any other energy needs, to truly assess whether a solar panel installation company is the best option.
Additionally, energy bills are a great way to get a good idea of how much money is being spent monthly and how this cost can be reduced. These energy bills can be used as a good gauge for how much energy needs to be saved and how many solar panels should be installed in order to save the most money.
What Kind of Roof Do You Have?
If you're considering installing solar panels on your home, one of the most important questions to answer is what kind of roof you have. Different types of roofs can have different life expectancies, and some may not even be suitable for solar panel installation.
Asphalt shingles are the common type of roofing material used in residential homes and are an excellent option due to their affordability and life expectancy. Metal roofing, on the other hand, is a more expensive option, but it's very durable and unlikely to need replacement during solar panel installation.
Does Your Roof Need to Be Replaced?
In most cases, if your roof needs to be replaced, it is usually a good idea to consider solar panel installation at the same time. Replacing the roof is the perfect time to install solar panels, saving time and money. Solar panels are low-maintenance and require very little attention. They can last for decades, making them an economical solution for long-term energy production.
Additionally, solar panels will provide you with clean and renewable energy that is free from pollutants found in traditional sources. Installing solar panels can reduce your carbon footprint and provide you with an opportunity to contribute to the fight against climate change.
What Is Your Local Climate Like?
Assuming that the local climate is sunny and mild, a solar panel installation would be a great choice as an energy source for your home. Solar panels convert energy from the sun into electrical energy, which is then used to power a variety of equipment, such as lights, appliances, and HVAC systems.
Solar panels make it easy to capture the energy of the sun, and with local climates that are consistently sunny, you can take advantage of this renewable and sustainable energy source. In addition, solar panels are easy to install, require little to no maintenance, and can be a great way to reduce your long-term energy costs.
How Much Sunlight Does Your Roof Receive?
When considering solar panel installation, it is important to take into account how much sunlight your roof receives. To determine this, you will need to calculate the amount of sunlight your roof gets throughout the year. This is best done by keeping track of the number of hours of direct sunlight your roof gets each day.
If your roof receives at least five hours of direct sunlight per day, solar panel installation may be a great option. However, in order to determine if solar panel installation is truly the right fit for your home, you must also factor in the cost of installation, maintenance, and other factors.
Check With Google's Tool
Google's Solar Panel Installation Tool is an excellent resource for homeowners considering whether solar panel installation is a good fit for their homes. The tool helps users understand the potential financial and environmental benefits of installing solar energy panels in their homes, as well as providing a detailed analysis of the costs of installation and energy output.
It also helps assess the amount of space required for solar panel placement and connects users with local installers. With this comprehensive tool, homeowners can make an informed decision about whether solar panels make financial and environmental sense for their particular home and situation.
Do the Legwork Yourself
Solar panel installation is a great way to reduce your energy bills, and "Do the Legwork Yourself" could be a great way to get the job done. Doing the legwork yourself can save you money, as it eliminates the cost of middlemen. By doing the research and getting quotes for the installation yourself, you can ensure that you are getting the best deal available.
It is important to research which solar panel systems are suitable for your house type and research any potential installers who you may want to do the job. Additionally, you should ensure any installer has the necessary credentials, such as being a member of the MCS (Microgeneration Certification Scheme).
Check to See if You Have Enough Room
When considering whether or not to install solar panels in your home, it is important to thoroughly assess whether or not you have the available space for them. If your roof or any wall facing the sun has a sufficient area, a professional installer can determine the number of solar panels your home can accommodate.
Additionally, it is important to understand the number of solar panels you may need to meet your energy needs—whether that's powering appliances, air conditioning, or something else. Other important factors to look into include the size and type of solar panels you plan on using, the angle of the roof, and any shading obstructions.
Get an Expert Opinion
It is important to get an expert opinion before installing solar panels to determine if they are a good fit for your home. A professional energy consultant can provide an analysis of your energy usage, lifestyle, environmental concerns, and available area to install solar to determine if it is the right choice.
Additionally, an expert can help you consider the different types and sizes of solar panels and subsidies available and review any local zoning regulations. Consulting a specialist who is experienced in solar panel installation will ensure you're making an informed decision and can create an energy savings plan that makes sense for your home.
Is Your Roof Suitable for Solar?
In order to decide whether or not solar panel installation is a good fit for your home, it is most important to first find out if your roof is suitable for solar. In order to do this, you should look into things such as the amount of sunlight it gets, potential shading around the area, the type of roof, and the angle and orientation of said roof.
This will determine whether or not you have the necessary conditions for installing solar panels. If your roof is not suitable for solar, you may need to explore some alternative solutions. Additionally, you should consider the cost benefits and energy savings that solar can provide.
Can You Take Advantage of Solar Incentives?
Installing solar panels is a great way to make use of solar incentives and take advantage of lower energy bills. Solar incentives are available in most states, and they include tax credits, rebates, and other incentives offered by the government. Solar incentives can make the installation of solar panels more affordable.
For example, some states offer tax credits for those who install solar systems. Furthermore, some utility companies offer substantial incentives such as free or discounted installation and lower monthly electricity bills.
How Much Does Solar Cost in Your Area?
The cost of solar panel installation in my area is very reasonable, depending on the size and complexity of the system. Initial installation costs can range from a few thousand to tens of thousands depending on how much electricity your home requires.
The cost of electricity from a local utility provider is also going to vary by region, which is why it's important to investigate what energy options are available in your area. Additionally, the cost of installing solar panels will need to take into account any incentives or taxes you may be eligible for. Check the best solar provider here to start the installation process.
Learn About Solar Panel Installation
Solar panel installation can be a great fit for many homes, but careful consideration should be taken into account. Solar panel installation can save on energy costs and increase your home's value.
Make sure to do your research and discuss your options with a professional to see if solar panel installation is a good fit for your home.
Did you find this article helpful? Check out the rest of our blog for more!