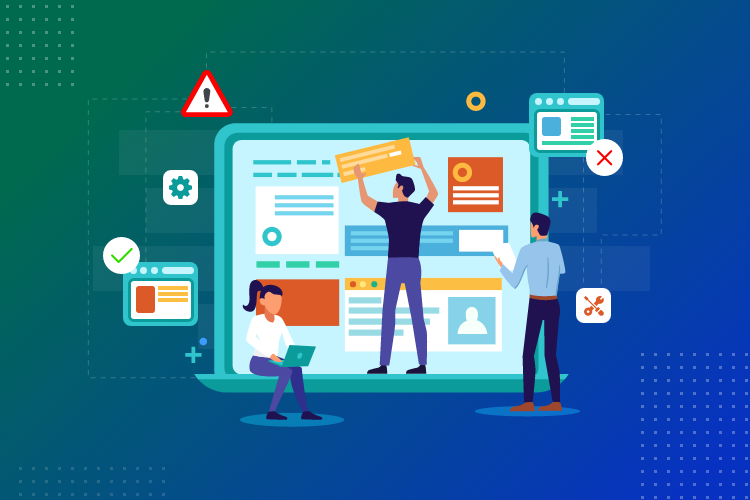 It's not enough to launch a website and then leave it, assuming it won't run into any issues. For a good website, you need to make adjustments and changes over time. It's never really completed! Knowing this is crucial for business owners, as the website is tied to your success. Own a high-quality website, and you'll impress both customers and clients, ranking higher on search engines and witnessing growth. Do you want to learn how to make that happen? Read on to learn the top tips for a smooth-running website. 
Automate Repetitive Tasks
You don't have to handle all the mundane, repetitive tasks that come with running a website, such as data scraping, searching for broken links, and running updates. In fact, it's better if you don't. By automating repetitive tasks, you can rest assured that crucial jobs get completed with zero human error. Simply schedule them with batch processing software. Batch processing encompasses all process automation tasks, allowing them to run in the background without much input from you. It saves time while increasing accuracy, leading to a better website overall. 
Fix Broken Links
Broken links no longer serve your website positively – having them on your site will only damage it, harming your conversion rates and SEO. You might notice you rank lower than you used to on search engines. After putting so much effort into your ranking, don't ruin it by ignoring the old broken links! Don't worry – you don't have to manually go through your website in search of them. Instead, use Google Webmaster to search your site quickly for broken links. 
Make it Mobile Friendly
Don't forget about making your website mobile-friendly. Consider how many people use their mobile phones to access websites, and then think about how many of those users you could lose by not catering to them. To make a website mobile-friendly, adjust how it looks on mobile. Generally, things like more concise text, compressed images, bigger buttons, zero popups, and a clearer layout look much better on a smaller screen. Not only will it improve the user experience, but it will also help your SEO efforts. 
Keep an Eye on Website Traffic 
Watching your website traffic, and taking note of rises and dips, gives you more control over the site. If you notice a decline in visitors or an increase in bounce rate, you'll know something is wrong, which means you'll find the solution faster. It's about always being in the know! Google Analytics is particularly helpful for website reporting, as it allows you to create custom reports for specific insights into your business's website. 
A smooth website equals happy visitors, and happy visitors turn into returning customers! As a business owner, running a smooth website is critical – you can't expect to impress clients or encourage customers without one. Remember that it's not enough to build a website and expect it to run perfectly forever. Instead, use the above methods to ensure your website works well for users and ranks even higher on search engines.