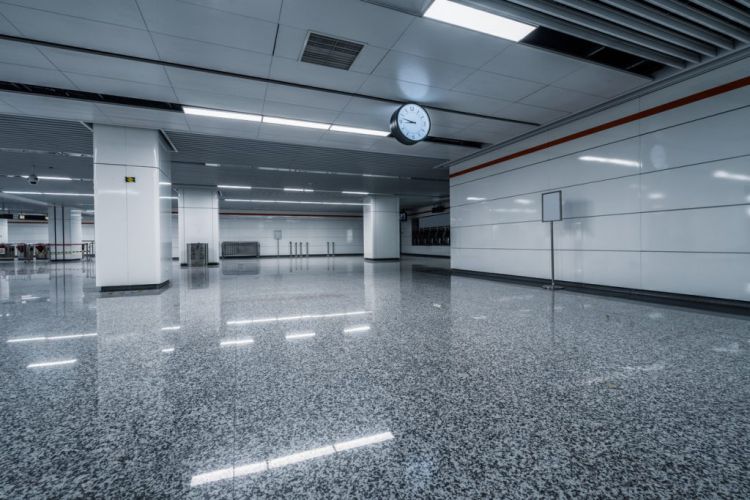 Your garage is the heart of your home. And when it's damaged, everything suffers. That's why the right garage floor coating directly impacts your overall experience.
But choosing the right flooring for your garage floor can be a stressful task. And many people find themselves stuck between various options. But we're here to help you find a solution that fits your specific needs.
Now keep reading to learn everything you need to know about how to choose the right concrete garage floor coating.
Assess the Coverage Area for Floor Coating Options
If you are marketing the surface area of a small, existing garage that has been recently built, you'll need to identify the total square footage of the area and any existing cracks or damage that may need to be sealed before coating.
Once you have a good sense of what you're dealing with, you can begin to narrow down your floor coating options. Make sure to clean the area thoroughly before applying any new coating so that you get the best coverage and heat/chemical resistance. 
Understand the Different Types of Garage Floor Coatings
Different types of garage floor coatings can help improve the aesthetic appeal of your garage, as well as help protect your floor from the wear and tear caused by constant use. Epoxy is a popular choice and offers a seamless, protective layer that's easy to clean and highly resistant to damage. Polyurea coatings provide superior UV protection to help keep your floor looking new.
Polyurethanes are more affordable and can be used to enhance the look of your floor. It can also provide you with tough and durable protection. Besides, polyurea coatings are low in Volatile Organic Compounds (VOC).
While aesthetic coatings such as acid-stained, metallic flake, and quartz can all be applied to accent your floor while also giving it an additional layer of protection against abrasion and wear. 
Consider the Durability Requirement
When considering the durability requirement of garage floor coating, there are a few important factors to consider. First, the type of coating you choose should be designed to withstand heavy traffic and high levels of wear and tear. Lower-quality coatings are more prone to cracking, blistering, and other forms of wear and tear.
High-quality coatings typically come with a warranty detailing the length of the warranty and the specific conditions this warranty is good for. Furthermore, most coatings designed to last a longer period are more expensive than those designed for short-term use.
Finally, you should also consider the thickness of the coating you choose; the thicker the coating, the more durable it is likely to be. Taking into account all of these factors will ensure that you choose the best garage floor coating that will provide lasting protection and satisfaction.
Research the Appearance and Aesthetics
The right floor coating should match the style of the garage, the owner's taste, and lifestyle, as well as be ideal for the environment it is in. For instance, if you are looking for a floor coating option that can hold up to frequent foot traffic and oil spills, epoxy is a great choice. On the other hand, if a sleek, glossy finish is desired, then an acrylic coating may be better.
Thus, selecting a coating with the desired color, finish and durability is a must. It is important to research the available materials and decide which best suits your needs. Once selected, proper installation should be carried out to ensure proper coverage and long-lasting quality.
As with any project, you should seek professional advice. Do some research on the appearance and aesthetics of various garage floor coatings before settling on any decision.
Research the Costs of Different Floor Coating Solutions
Doing a bit of research can save money and ensure you get the best possible coating for your specific needs. Costs can vary greatly depending on the size of the area to be covered, the type of coating materials available, application and labor costs, and the condition of the existing floor.
Generally, for an average-sized room, costs range from a few hundred dollars to upwards of a thousand. Natural stone and wood will cost more, while epoxy and cement-based coatings are much less expensive.
Additionally, labor costs may be separate or included in the total costs. It is important to factor in all costs and do some shopping around to ensure you get the most cost-effective floor coating solution.
Understand the Maintenance Requirements
When it comes to choosing the right garage floor coating, it is important to consider the maintenance requirements. A full chip system is often considered to be the best system, as it offers superior protection against wear and tear, dirt, oil, and other substances. The chips are quite durable and easy to clean, and they can also provide a unique look to the garage floor.
The maintenance requirements for the full chip system are much less than that of other systems, which makes it an ideal choice for those looking for a long-term solution. The only downside is that it can be a bit more expensive to install than other systems. However, this cost is typically outweighed by the long-term benefits the full chip system provides. 
Aspects like foot traffic, temperature, and light exposure will also influence the product of choice. Knowing how much time and effort you're willing to put into taking care of the garage floor is key in picking the best coating for you. 
Practical Tips for the Best Concrete Garage Floor Coating
After considering all the factors that fit your needs, you should be well-equipped to choose the right concrete garage floor coating for your project. With the right combination of quality, durability, and budget, you can create a great-looking and long-lasting garage.
Invest and shop wisely because the results will last for years and possibly decades to come. Take action now and protect your garage with a reliable garage floor coating.
Once you select a floor coating brand and design, you will have a beautiful new garage floor to be proud of. Along with increasing curb appeal and boosting saleability, you will also increase resale value.
Be sure to check out our blog for more articles like this one.