If you are fortunate enough to have a conservatory as part of your rented or purchased property, then you owe it to the conservatory-less masses to make the most of the space. With this in mind, continue reading for effective ways to transform your conservatory and turn it, once again, into a useful and enjoyable room.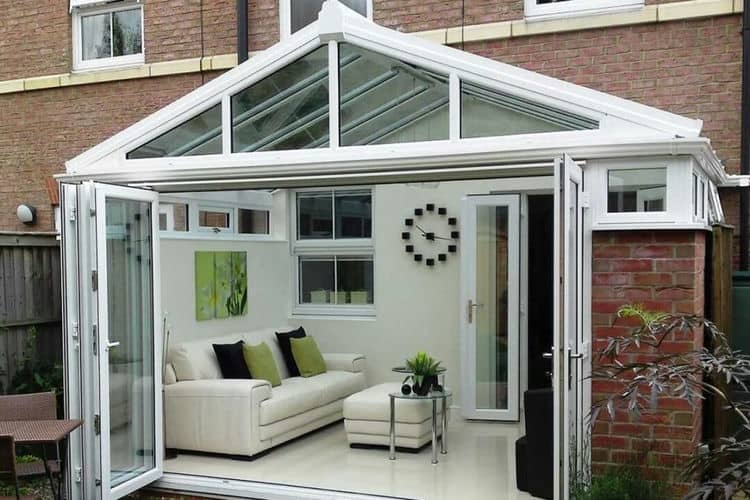 Stop Using it as a Storage Area!
For those people who currently treat their once-beautiful, neat, and tidy conservatory as a glorified cupboard, it is definitely time to get organized.
Decluttering the space is essential for you to be able to once again envision how fabulous the room can look, and once your conservatory is clutter-free, make sure you endeavor to keep it that way.
Helpful tips for decluttering your conservatory include:
Start with sorting everything into piles
Take unused and unwanted items to the charity shop
Utilize smart storage options
Thoroughly clean everything as you go
Bring the Outside In!
One of the most beautiful ways of seamlessly bringing your conservatory back in line with the rest of the property is to bring the outdoors indoors. Not only does this consist of indoor plants that thrive and grow in such conditions (such as orchids, spider plants, weeping figs, and cacti), but it also ensures that you maximize the amount of natural light in the room. Furthermore, just a simple thing as ensuring the windows in your conservatory are consistently cleaned and shined will increase your enjoyment of the space considerably.
If you are not particularly green-fingered, head to your local garden center or hardware store and invest in several hanging baskets, with planted flowering plants that will complement the décor of the inside of the conservatory perfectly.
Create a View
Naturally, the conservatory will have been built to back onto your backyard and/or garden, and this affords you the ability to create a stunning vista from inside the room looking outward. Spend time arranging the area directly outside the doors to the conservatory to best provide a beautiful scene for when you are relaxing in the room. Moreover, you should also consider treating yourself to the most comfortable and biggest beanbag for the center of the floor, which can be used by adults and children alike.
Remove Any Signs of Damp
Excess moisture and damp are true enemies of the conservatory, and as such, you need to conduct regular checks of the entire room for any signs of damp, paying particular attention to the corners of the room. If you leave any small patches of damp in the hopes it will simply clear up by itself, you could not only render the entire conservatory virtually useless, but it may also quickly begin to destroy your furniture.
Either way, whether you have experienced damp in the space before or not, you should most definitely invest in a high-quality humidifier and regularly replace it, regardless of the time of the year. If you do find areas of damp, then make sure you deal with it immediately and without delay. It is better to handle it now than later on.