Traveling alone can be one of the most therapeutic experiences, allowing you to cleanse your soul and connect with yourself. Exploring new places, trying out different things, and enjoying your own company can be immensely fulfilling. Whether you're planning a trip to a mountain destination like Pigeon Forge or looking to soak some vitamin D at Myrtle Beach, traveling solo can aid in developing self-confidence and independence, fostering personal growth in the process. Remember, you do not need to depend on anyone else to have fun; you can have the time of your life while traveling alone.
Yes, traveling alone might seem intimidating to first-timers, regardless of whether or not you're going to a foreign land. However, don't let this thought hold you back. We've put together some helpful tips to ensure your solo trip is a success. With the help of these recommendations, you can plan your trip accordingly and be sure that your trip will be memorable.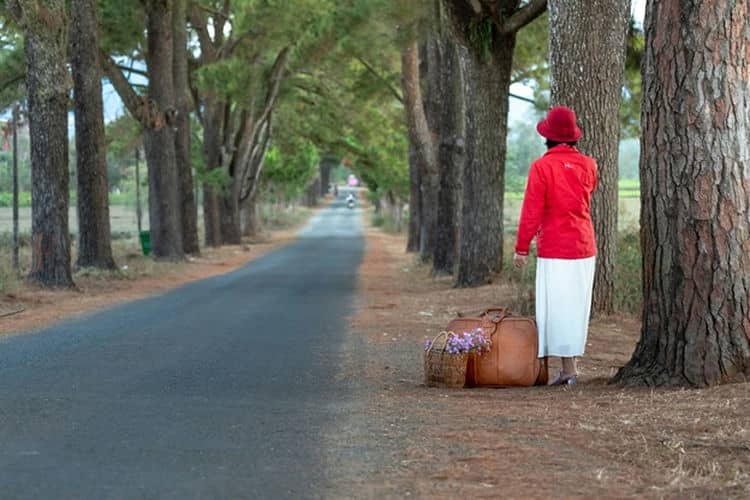 Let's examine some strategies for having the time of your life while traveling alone.
Try new things:
The best way to maximize your experience and make lifelong memories when traveling alone is to try new things. The possibilities are endless, from trying new foods to experiencing local culture and traditions.
One new experience to consider is visiting a dinner theatre like the Pirates Voyage Dinner and Show! These unique shows combine live entertainment with a delicious meal, offering a fun and immersive experience perfect for solo travelers. You can witness spectacular performances and enjoy a great meal, provided you've chosen either Pigeon Forge or Myrtle Beach as your vacation spot.
In Pigeon Forge, you can check out the Hatfield & McCoy Dinner Feud, a hilarious show about two feuding families in the Appalachian Mountains. The show features singing, dancing, and plenty of comedy, all while you enjoy a delicious southern-style meal.
In Myrtle Beach, the Medieval Times Dinner & Tournament is a must-see. This show takes you back to the Middle Ages, with jousting, sword fighting, and other medieval games and competitions. You'll enjoy a four-course feast while watching the thrilling action unfold.
Plan ahead:
Planning ahead has to be one of your top priorities because you will be solely responsible for your trip's success. To ensure that you have the time of your life, you need to take the time out to plan and prepare beforehand.
The first step would be to research the locations you'll be going extensively and learn about the local customs, cuisine, legal system, and any safety issues that solo travelers should be aware of. Then, make a thorough itinerary of every location you intend to visit, every activity you plan to partake in, and every restaurant or café you intend to dine at.
Most importantly, you should book your accommodation and any conveyance you need. It will not only save time but also ensure your safety. Also, have a backup plan in case anything goes wrong, such as a missed flight or an unexpected change in your itinerary. Make sure to have emergency contacts, travel insurance, and enough money to cover any unforeseen expenses.
Overall, planning ahead will help you have a more enjoyable and stress-free solo trip and give you the freedom and flexibility to explore your destination on your terms.
Ensure your safety: 
Remember to prioritize your safety. Being alone in an unfamiliar setting might be risky and increase your vulnerability. You must follow a few protocols, such as being aware of your surroundings and possessions in a public place, to safeguard your safety. Always follow your instincts and stay away from anything or anyone that doesn't feel safe. It is crucial that you let family and friends back home know about your travel plans so they can keep a check on you.
Do some research beforehand and stay away from areas and places that are not safe. Once you have made sure from your side that you have done everything right, you can relax and have fun on your trip. Ensuring safety doesn't mean you won't have fun; it just means you are careful and your safety is your priority.
Stay in cabins or Airbnb:
Accommodation can play a significant role in the overall experience when traveling alone. While hotels can be a comfortable and luxurious option, staying in a cabin or an Airbnb can offer a more memorable and unique experience.
Cabins are a popular option for nature lovers visiting a mountainous region. Although cabins are mostly preferred by groups, there's no reason you shouldn't enjoy a one-bedroom cabin and experience its rustic charm.
Additionally, Airbnb can provide a unique and authentic travel experience. The opportunity to partake in local life and culture while staying in someone's house is available. Moreover, you can interact with your host and learn insider tips about top restaurants and tourist attractions.
Embrace freedom:
The most important part of traveling alone is the liberation that comes with it. Embrace the freedom of traveling alone and learn to love your own company.
Solo travel can make things easier and more enjoyable since you won't have to worry about aligning your plans with someone else's. You can be spontaneous and open to new adventures every day. You can also easily alter your plans for the day without being answerable to someone.
Traveling by yourself can be the perfect way to explore more without having to rush into things to keep up with the pace of your travel partners. The key to having the best time is to let yourself live in the moment, let your instincts guide you, and take you wherever your heart says.
Conclusion:
Traveling alone can be a life-changing experience. It allows you to connect with yourself and explore the world on your terms. However daunting the whole experience may seem, remember, once you decide to go on that solo adventure, you'll have the time of your life. By following the recommendations in this article, you can have the time of your life while traveling alone. Remember to be open to new experiences, be aware of your surroundings, and prioritize your safety while enjoying the freedom of being by yourself. So, pack your bags, make your itinerary, and embark on the adventure of a lifetime!