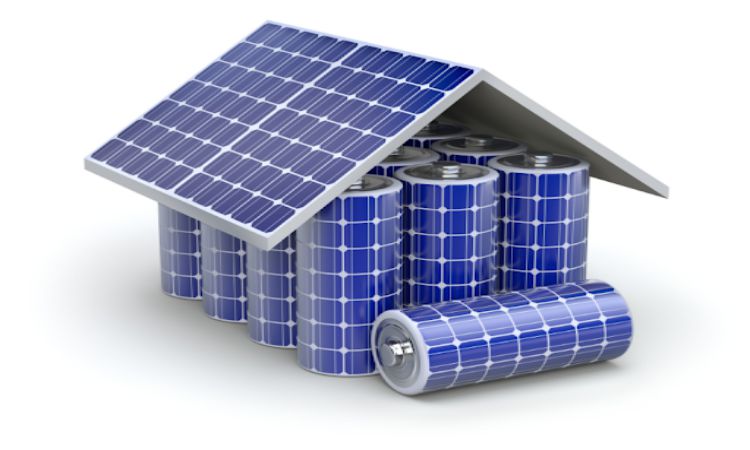 Did you know that the global market for solar batteries is expected to be worth more than five hundred and forty million dollars by 2030?
This eye-opening statistic points to the rapidly growing number of people who are recognizing the numerous benefits of switching to clean, renewable energy.
But for many, the path to becoming energy independent can feel overwhelming, and buying solar batteries is often shrouded in a veil of complexity.
To make things easier for you, we've written a comprehensive guide that will empower you to confidently navigate the world of solar batteries. Keep reading if you'd like to find out more.
Understand How Solar Batteries Work
The first step in buying solar batteries is understanding how they work. A solar battery is an integral part of a complete home solar energy system.
During the day, your solar panels absorb sunlight and convert it into electricity. This electricity is typically used immediately to power your home, but any surplus energy can be stored for later use.
This is where the solar battery system comes in. When your solar panels generate more power than your home needs, this extra energy is sent to the solar battery for storage.
Then, when the sun isn't shining, you can use the stored energy from the solar battery. It won't be necessary for you to draw power from the grid.
A solar battery can also be a vital battery backup for your home during power outages or during periods of high electricity rates.
This is because some utilities charge higher rates during peak usage times. But with a solar battery system, you can use the stored energy and avoid those rate spikes.
The Different Types of Solar Batteries
When it comes to options for solar batteries, there are several types to consider. The most common types are lead-acid, lithium-ion, saltwater, and flow batteries.
Lead-acid batteries have been around for a long time and are often more affordable. On the downside, they typically have a shorter lifespan and lower energy density compared to other types.
Lithium-ion batteries are the most commonly used in residential solar energy systems. They have a high energy density. This is why they are capable of storing a large amount of energy in a smaller size.
Saltwater batteries are a newer technology. They use a saltwater electrolyte to store energy, and they're generally safer and more environmentally friendly than other types of batteries.
But they are not as efficient or long-lasting as lithium-ion batteries.
Flow batteries store energy in a liquid electrolyte. They can be recharged indefinitely. But keep in mind that they're larger and more expensive than other types of batteries.
What to Look for in a Solar Battery
There are a few key factors to consider when choosing a solar battery. One of the most important is battery capacity and power.
The capacity is the total amount of electricity a battery can store, measured in kilowatt-hours (kWh). Power, measured in kilowatts (kW), determines how much electricity a battery can deliver at one time.
A battery with a high capacity and low power will deliver a low amount of electricity for a long time. And a battery with low capacity and high power can run your whole house, but only for a few hours.
The depth of discharge (DoD) represents how much of the battery's capacity has been used.
Most batteries need to retain some charge at all times due to their chemical composition. If a battery has a 90% DoD, you can use 90% of its total capacity before needing to recharge it.
The round-trip efficiency of a battery is the difference between the amount of electricity it takes to charge it and the amount it can give back. The higher the round-trip efficiency, the more economical the battery is.
Lastly, it's essential to look at the warranty offered by the solar battery provider. The warranty should guarantee a certain number of years or cycles and ensure that the battery maintains a certain capacity over that time.
Remember, investing in a solar battery is about investing in a technology that provides you with greater energy independence. Your batteries should also save you money in the long run and contribute to a sustainable future.
This is why it is a good idea to invest in the best possible solar battery protection instead of purchasing less expensive products that tend to be less effective.
Avoiding Solar Battery Buying Mistakes
Shopping for solar batteries is a significant step towards energy independence, but it's crucial to avoid common mistakes. Here are a few tips to help you.
First, always do your homework. This includes reading online reviews of solar batteries and their manufacturers.
Past customers' experiences can offer valuable insights into the battery's performance and the company's customer service.
Second, be sure to understand and compare solar battery costs. The initial price tag doesn't tell the whole story.
Look at the cost in terms of power capacity (dollars per kilowatt-hour). You should also consider the battery's lifespan, maintenance costs, and potential energy bill savings.
Lastly, don't rush the process. Take your time to make a decision, and don't hesitate to ask questions.
The more informed you are, the more confident you'll be in your choice. Remember, a well-chosen solar battery can be a solid investment toward a sustainable future.
Tips for Buying Solar Batteries
Buying solar batteries is easier than you might think. Start by familiarizing yourself with how solar batteries work.
It is also important to figure out what type of solar battery you want to purchase.
Lastly, take time to figure out what your solar battery needs are. It is a good idea to purchase a battery that has a high capacity and that is efficient.
Do you want to find out more about the best solar energy solutions? If so, make sure to check out the Tech section of our website.