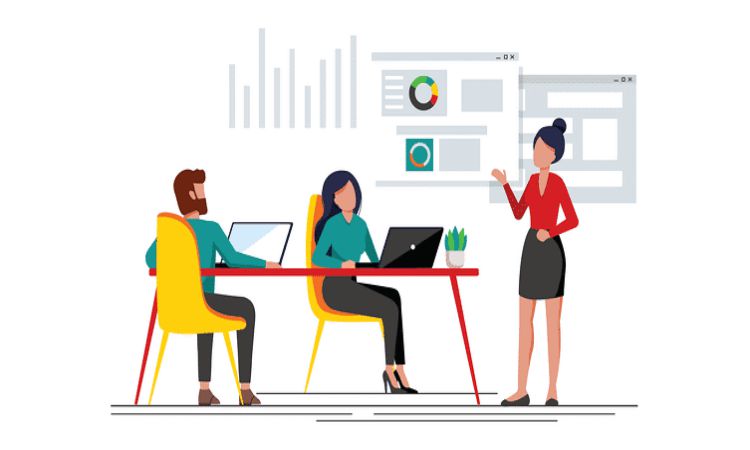 Finding the right team members for a business is like embarking on a treasure hunt through a maze. It's an endeavor that can consume precious time that could otherwise be devoted to propelling your business to new heights.
Imagine all the growth, innovation, and success you could be experiencing during those months. Avoid wasted time and post job adverts on Job Today.
Also, don't overlook the challenge of spreading the word. Job adverts, though essential, often feel like scattering breadcrumbs across a vast landscape, hoping the right candidates will follow the trail.
But in this age of advanced recruiting technology, why settle for breadcrumbs when you can harness a beacon?
Job Today is your vessel for a transformed hiring experience. It's not just about finding candidates; it's about uncovering the potential that will help your business flourish. Rather than navigating the labyrinth of traditional hiring, imagine a world where your energy goes into building, expanding, and innovating.
It's time to leave behind the lengthy hiring processes and limited reach of job advertising. Instead, it's time to venture into the realm of cutting-edge recruitment technology.
Take a deep dive into how Job Today can transform your business.
Significance of Building the Right Team
In the intricate weave of business success, the threads of the right team are woven together. Finding individuals who align with your vision, passion, and dedication is a cornerstone of turning aspirations into accomplishments.
The people you surround yourself with shape the path your business takes, influencing growth, innovation, and prosperity.
The Need for a Reliable Social Hiring App
Recruiters looking for top talent have one go-to platform: Job Today. Renowned as the leading social hiring app, Job Today revolutionizes the way recruitment happens.
Operating in the United States, United Kingdom, Spain, and beyond, it's a global powerhouse that transforms hiring into a dynamic, streamlined experience.
For recruiters, the platform unveils a host of tools to empower your hiring journey:
Say goodbye to complicated procedures. With Job Today, posting jobs becomes a breeze, ensuring your opportunities reach the right eye swiftly.
Stay in the loop with instant notifications on new applications, accepted offers, and other critical developments that demand your attention.
Communication is key, and Job Today's built-in messaging feature allows direct and hassle-free chats with applicants.
Navigate the candidate pool with precision using powerful filters. Find contenders that match your requirements perfectly.
Streamlined Interview Scheduling:
Coordinate interviews without any fuss, thanks to Job Today's intuitive interface that takes the headache out of scheduling.
Job Today goes beyond expectations, offering a ton of benefits through its highly-rated social app. The process, swift and effective, is engineered for convenience every step of the way.
Empowering Job Seekers with a New Recruitment Experience
Job Today doesn't just cater to recruiters; it's a holistic ecosystem that caters to job seekers too.
Profile-Based Recruitment:
Candidates provide essential details such as education, work experience, and even a profile picture. It's a complete package that offers insights beyond a mere resume.
Convenient Communication:
The platform fosters direct communication between employers and job seekers through in-app chat and video calls, eliminating barriers.
Users can set up alerts, ensuring they receive notifications for positions that resonate with their skills and preferences.
A Home for Young Job Seekers:
Job Today's mobile-first approach strikes a chord with young job seekers, fitting seamlessly into their digital lives.
Traditional resumes are replaced with comprehensive profiles on its platform, making the hiring process smoother and more informative.
Get Your Future Started with Job Today
The journey to elevating your business through efficient hiring starts here. It's a partnership that transforms the way you discover and connect with exceptional talent.
Are you ready to embrace a streamlined recruitment process? Post your job adverts on Job Today – and for free! Post without paying and browse without fuss. A subscription is also available for direct connections, giving you value beyond cost.
The stage is set, and the spotlight is on you and your business's path to unprecedented heights.