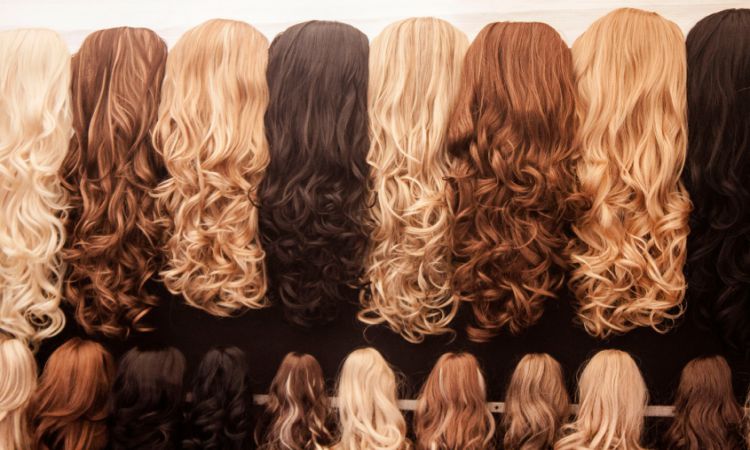 Wigs have become an essential part of modern fashion. Whether you're experiencing hair loss or simply looking to switch up your style, wigs can provide a quick and easy solution. With so many different types of wigs available on the market, it can be overwhelming to choose the perfect one. 
Highlighted Wigs
The highlighted wigs are perfect for those who want to add a pop of color to their hairstyle without committing to permanent dye. These wigs feature highlights, which are lighter-colored strands of hair that are woven into the wig. The highlights can be subtle or bold, depending on your preference.
Highlighted wigs come in a variety of styles and colors, from blonde and brown to red and blue. Some popular options include ombre and balayage wigs, which blend two or more colors together for a natural-looking effect. Whether you're looking for a wig for everyday wear or a special occasion, there's a highlighted wig that's perfect for you.
One of the benefits of highlighted wigs is that they can help to add depth and dimension to your hair. The highlights can create the illusion of volume, making your hair look fuller and more textured. Additionally, highlighted wigs can be a fun way to experiment with different hair colors without the commitment or damage of permanent dye.
Glueless Wigs
The glueless wigs are a popular choice for those who want a more comfortable and natural-looking wig. Unlike traditional wigs, which require adhesive or tape to stay in place, glueless wigs have built-in combs and adjustable straps that secure the wig to your head. This makes them easy to put on and take off, without the mess or hassle of glue.
Glueless wigs come in a variety of styles, from curly and wavy to straight and sleek. They also come in different materials, such as human hair, synthetic hair, and a blend of both. Human hair wigs are often preferred for their natural look and feel, but synthetic wigs can be a more affordable option.
One of the benefits of glueless wigs is that they can be worn for extended periods of time without causing discomfort or damage to your scalp. The adjustable straps and combs provide a secure fit, while the breathable cap allows for ventilation and prevents sweating. Glueless wigs also require less maintenance than traditional wigs, as they don't require frequent reapplication of adhesive or tape.
Short Bob Wigs
The short bob wigs come in a variety of colors and materials, from human hair to synthetic hair. They're also available in different textures, such as straight, curly, and wavy. Some popular options include the blunt bob, which features a straight cut with no layers, and the textured bob, which has choppy layers and a more tousled look.
One of the benefits of short bob wigs is that they're easy to style and maintain. The short length means that they require less time and effort to wash, dry, and style than longer wigs. Additionally, short bob wigs can help to frame your face and highlight your features, making them a flattering choice for many face shapes