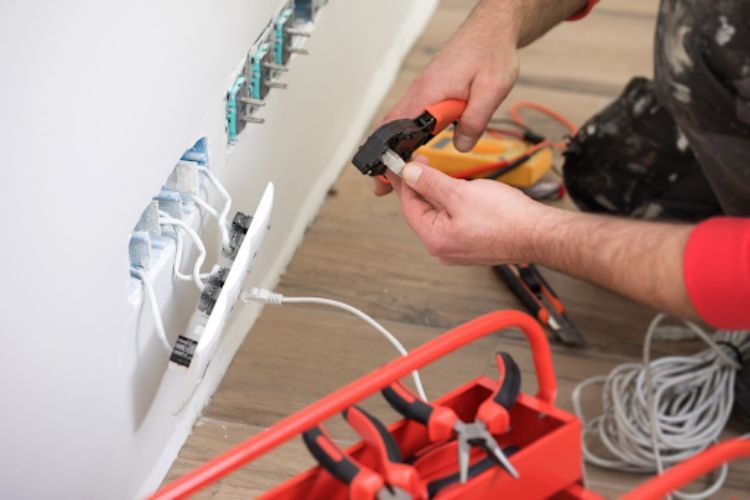 When working with electrical terminal connectors, you want to know the different types. This is critical in maintaining effective connections.
These are the core components of any electrical system, so it's vital to know how they work for reliability and security. Despite this, you should remember they aren't created equal.
So, how do you set them apart? Here's a look at the different kinds of electrical terminal connectors and their unique characteristics. Let's start!
Ring Terminals
One of the most commonly used terminal connectors is a ring terminal. The primary reason these are known is because they work the best.
They come with a unique circular design that helps keep them securely attached to a screw or stud. At the same time, this ensures it stays in place even if the screw starts to loosen over time.
So, this makes them a fitting choice for applications where vibrations could knock other connectors loose. In a way, it offers a high level of reliability and durability, making it the most dependable solution among other electrical connections.
Bullet Terminals
Bullet terminals are an excellent choice when you need a secure connection but also want the flexibility to disconnect if needed. These connectors resemble the shape of bullets and are common in automotive and marine use. This is because they're easy to use and provide a secure connection.
When used in cars, bullet terminals often go in wiring harnesses and electrical systems. It ensures smooth and uninterrupted electrical signals, regardless of where you connect it. This means it works with battery terminals, headlights, and other necessary components.
For marine use, you want to be sure you have materials that can resist corrosion and moisture. Bullet terminals can create a watertight seal. And so, it effectively protects connections from damage. This makes it ideal for different marine environments. 
Butt Terminals
When you're looking for a terminal connection to secure two wires end-to-end, you want to consider a butt terminal. These are also known as butt splice connectors, usually designed specifically for straight splices.
Butt terminals give you a sturdy and reliable electrical connection while offering a simple and durable option. This way, it can handle constant vibration, making it great for cars, boats, and more.
Many also prefer to use this when they want something cheaper and easier to install and use than soldering equipment. This also makes it simpler to understand for beginners or those not inclined to electrical work.
Space Connectors
Space connectors are an essential type when it comes to connector varieties, especially when you're dealing with limited space. They're compact and efficient, which fits densely packed electrical systems. A few examples of its application include computer hardware or telecommunications equipment.
The great thing about space connectors is their small form factor. They fit seamlessly into cramped areas without sacrificing performance. Even so, they maintain excellent conductivity and ensure smooth operation for the entire system.
The thoughtful design and function of space connectors make them reliable for compact environments. This makes them a top choice for high-density electrical applications.
Splice Connectors
Splice connectors or wire splice connectors are like a handy tool when you need to connect two or more wires. They work by wrapping around the bare metal of a wire and joining it securely with one or more other wires. Moreover, they can handle different wire sizes and types, making them great for all electrical systems.
You'll often find splice connectors in situations where you need to extend a wire or split it into different directions. This is where it takes its name.
One important thing to note is that they come with a safety feature. They're designed to insulate and protect the wire connection, so there's no direct contact with the bare wire. This reduces the chance of getting an electric shock or causing a short circuit.
So, whether you're working on your home, car, or any other electrical system, you can ensure safe and secure electrical connections!
Spade or Fork Terminals
Fork terminals are also known as spade terminals because of their similar shape. It comes with a forked end, which makes it easy to attach them to a stud or screw. These are common terminal connectors that have wide versatility.
One of the great advantages of fork terminals is how accessible they are. The open design of the fork allows for easy connection and disconnection without having to remove the screw or stud.
This feature makes them really useful in applications where regular maintenance or adjustments are needed. This is primarily because it reduces the downtime associated with disconnecting wires for servicing.
Because of this, they are also often used in tight spaces where a full circular connector normally won't work well. So, you can find them in a broad range of spaces and applications.
Pin Connectors
Wire pin terminal connections are an excellent choice for a quick and reliable solution. This is because they don't require you to use soldering equipment.
They also come in a variety of wire gauges that are either insulated or non-insulated. One of the common ways it's used is to connect wires to terminal blocks. At the same time, it works as a replacement for bare wire in a screw or clamp connection, making it simpler and easier to complete.
Because of these features, it works well with a range of uses, from industrial to automation. So, pin connectors offer reliability and a good substitute for other kinds of connections.
Maximize Wiring and Security with the Right Electrical Terminal Connectors
Knowing the function of electrical terminal connectors is one way to ensure they provide a strong and reliable connection. Moreover, it helps you make sure you maintain a strong foundation.
When you understand the best use for each connector, it allows you to maximize their use. At the same time, it ensures you meet specific requirements and create a secure and efficient system.
So, what do you say? Check out the rest of our blog post for more informative content.