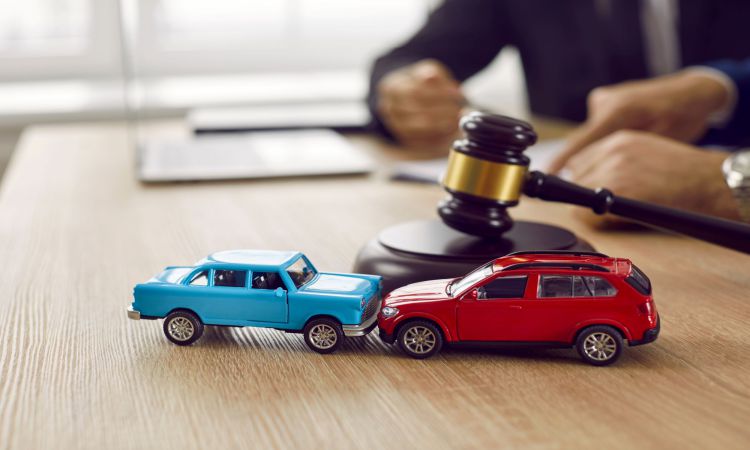 Car accidents can have a profound impact on your life, causing emotional distress, physical injury, and financial burden. Thus, understanding your rights and responsibilities after such an incident is of paramount importance. Car accident lawyers play a crucial role in helping victims navigate the complexities of the legal system, ensuring that they obtain the compensation they deserve.
This article delves into the significant roles of a car accident lawyer and emphasizes the importance of understanding your rights following a car accident.
Your Rights After A Car Accident
While each jurisdiction has its own laws and regulations when it comes to car accidents, certain rights are universal. It's important to be aware of these rights, particularly if you're involved in car accidents in Ottawa or elsewhere:
After a car accident, you have the right not to admit guilt or liability. Any statements made at the scene can be used against you in a court of law.
If you've been injured in a car accident, you have the right to receive medical attention, even if you're not sure of the extent of your injuries. Seeking immediate care can help to establish a connection between the car accident and your injuries.
If the car accident was due to someone else's negligence, you have the right to seek compensation for your injuries and damage to your property. This can cover medical bills, lost wages, pain and suffering, and other losses.
Right To Legal Representation
You have the right to hire a car accidents lawyer to represent you in legal proceedings related to the accident. Having a competent car accident lawyer can be crucial in protecting your rights and interests following an incident.
The Role Of Car Accident Lawyers
Car accident lawyers play a critical role in protecting your rights and interests after an accident. Here are their responsibilities:
Car accident lawyers provide essential legal advice, making complex laws, regulations, and procedures easier to understand. They can explain how the statute of limitations affects your case, what duty of care the other driver had, or how comparative negligence might reduce your compensation. They help you understand your rights, what legal remedies are available, and the potential consequences of your decisions. For example, they can advise you on whether to accept a settlement offer or go to trial, weighing the risks and benefits.
Investigating The Accident
Lawyers will conduct thorough investigations into the accident to gather and analyze evidence that can prove liability. They may consult with accident reconstruction experts to understand the dynamics of the incident better. They'll interview witnesses to corroborate your account of the accident and may even subpoena cell phone records or surveillance footage to strengthen your case.
Negotiating With Insurance Companies
Insurance companies often aim to minimize payouts. Your lawyer negotiates with these companies on your behalf, ensuring you get fair compensation. For instance, an insurer might argue that your injuries were pre-existing or that you were partly to blame for the accident. Your lawyer can counter these tactics using medical records, expert testimony, and evidence from the accident scene to argue for a fair settlement.
Representing You In Court
If your case goes to trial, a car accident lawyer will represent you, presenting your case and arguing on your behalf. With their extensive legal knowledge and courtroom experience, they can effectively advocate for you. They craft compelling opening and closing statements, cross-examine witnesses to challenge the defense's narrative, and present evidence persuasively.
Calculating damages—especially those relating to emotional distress, pain, suffering, and future medical costs—can be challenging. Lawyers use their experience and professional judgment to estimate these damages accurately, thus maximizing your potential compensation. For example, they might employ a life care planner to outline the future medical care you'll need due to your injuries, or a vocational expert to quantify the income you'll lose if your injuries prevent you from returning to your job.
A car accident lawyer's role extends far beyond mere legal representation. They serve as guides, advocates, negotiators, and champions for their clients, working tirelessly to ensure fair treatment and appropriate compensation.
When To Contact A Car Accident Lawyer
It is generally advisable to contact a car accident lawyer as soon as possible following an accident. Immediate legal guidance can help prevent costly mistakes and preserve crucial evidence. Even if you are unsure of the severity of your situation, consulting with a lawyer can provide clarity and peace of mind.
Final Thoughts
A car accident can be a traumatic event that leaves victims in a state of confusion and stress. But car accident lawyers can guide victims through the legal maze, ensuring their rights are protected and that they receive the compensation they are entitled to. By understanding your rights and the role of car accident lawyers, you can be better prepared in the unfortunate event of a car accident. Remember, seeking immediate legal advice is crucial in preserving your rights and maximizing your potential compensation.