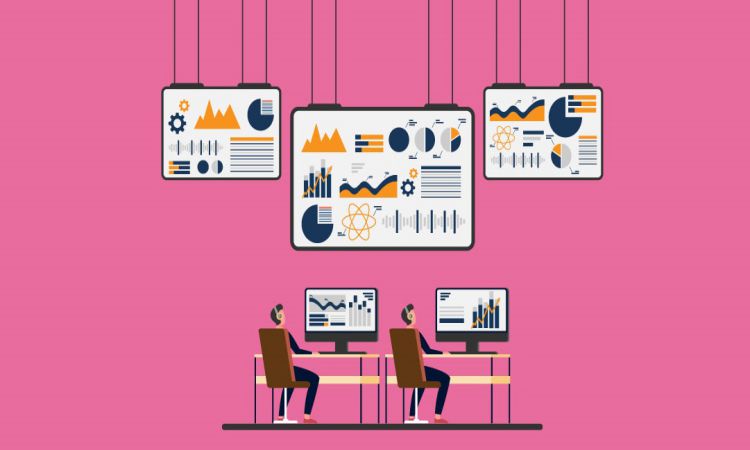 Remember the unexpected joy of finding some forgotten cash in a jacket pocket? Let's replicate that feeling but in the realm of utility bills. Believe it or not, when you delve deep, there's a goldmine of savings opportunities.
The Importance of Utility Bills
Utility bills, while often seen as mundane, are treasure maps of data. Every kilowatt consumed, every gallon used tells a tale. These monthly metrics provide invaluable insights into your business's operational heartbeat.
Recognize and Rectify Errors
Errors in utility bills can be elusive, but with a keen eye, you can spot and correct them, leading to significant savings and more efficient utility bill management.
Action Steps:
Review bills monthly: Make this a ritual. Brew a coffee, grab a cookie, and get into detective mode, looking for anomalies.
Historical comparisons: Play the comparison game. Use past bills as benchmarks. An unexpected surge? It might be worth checking out.
Build a rapport: Establishing friendly relations with your utility provider can be a boon. They can guide, explain, and assist when discrepancies arise.
Go Digital
The era of overflowing file cabinets is long gone. Digital transformation is the modern-day mantra, and utility bills are no exception.
Benefits:
Declutter in style: Organize bills neatly in digital folders, accessible at the click of a button, minus the dust.
Everywhere access: Whether at a beach or a business meeting, you can review bills with online platforms and apps.
Easy-peasy analysis: Digital dashboards can visualize patterns, making anomalies and trends glaringly obvious.
Invest in Energy Efficiency
Every bit of energy conserved is money saved. By rethinking energy use, you can substantially cut down costs.
How to Start:
Gadget overhaul: Scrutinize old equipment. Modern replacements, though an upfront investment, pay off through efficiency in the long run.
Smart choices rule: Adaptive devices, like smart thermostats, tailor energy use based on your business timings, eliminating wastage.
Illuminate, but wisely: Make the switch to LED. They're like those long-lasting relationships – they shine bright and don't give up easily.
Awareness sessions: Organize monthly workshops. Make energy conservation a topic of discussion, brainstorming, and collective action.
Implement Automated Systems
Ever experienced the magic of automatic reminders or scheduled emails? Now, bring that automation magic into utility management.
Benefits:
Reclaim your time: Set it, forget it, and let the system do the heavy lifting, giving you more time for strategic decision-making.
Pinpoint precision: Automation reduces human error, ensuring meticulous tracking.
A glimpse of the future: Forecasting tools use current data to predict future patterns, allowing for preemptive cost-saving measures.
Negotiate Your Rates
A friendly chat can lead to unexpected discounts. It's all about communication.
Tips:
Equip yourself: Knowledge is power. Understand market rates, be prepared, and have your data ready to make a compelling case.
Heart-to-heart chats: Engage in transparent conversations with providers. Highlight your loyalty, usage patterns, and willingness to collaborate.
Longer bonds, lesser costs?: Consider committing to an extended contract. It's like buying in bulk – you often get a better deal!
Educate and Engage Your Team
Savings in utility bills isn't a solo mission. Rally the troops and make it a team goal.
Ways to Engage:
Round-table discussions: Create an open forum. Encourage employees to share insights, experiences, and innovative ideas.
Friendly rivalries: Organize energy-saving challenges. Which department can reduce their consumption the most? Reward the winners.
Celebrate together: Those slashed bills? Celebrate every dollar saved. It boosts morale and emphasizes collective achievement.
Monitor and Adapt
The landscape of utilities is ever-shifting. Stay agile, keep adapting, and be on the lookout for new ways to save.
Suggestions:
Keep learning: Continuously educate yourself. New technologies and strategies emerge constantly.
Stay informed: Subscribe to industry newsletters. These nuggets of information can refine your approach.
Routinely reassess: Periodically, take a step back. Evaluate strategies, measure results, and tweak the plan accordingly.
Conclusion
Utility bill management, when approached with curiosity and enthusiasm, transforms from a mundane task into an adventure. Each analysis, each strategy adjustment, brings closer the thrill of potential savings. It's time to dive deep, explore, and watch those savings multiply!