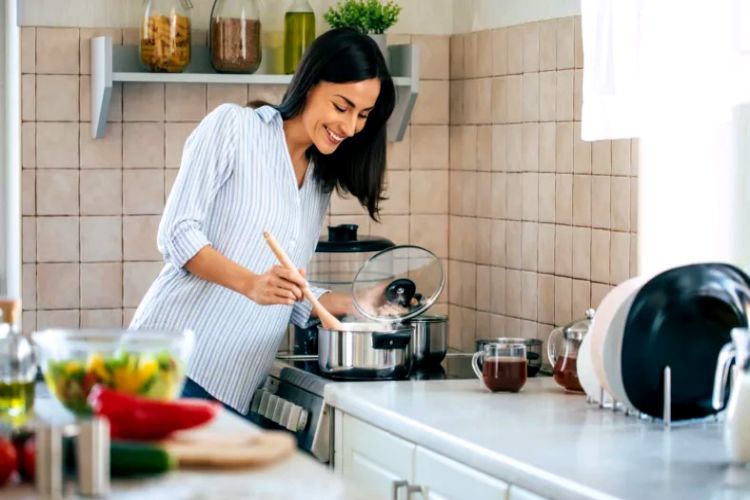 In the world of culinary mastery, the choice of cookware plays a pivotal role in achieving the desired results. One material that stands out for both professional chefs and home cooks alike is stainless steel. Renowned for its durability, versatility, and aesthetic appeal, stainless steel cookware has become an essential tool in kitchens around the globe. This article delves into the world of it, exploring its benefits, how to use it effectively, and why it's a must-have for anyone aspiring to culinary excellence.
The Stainless Steel Advantage
Durability: Stainless steel is incredibly durable. It can withstand high heat, resist warping, and is less likely to corrode or tarnish over time, ensuring your investment lasts for years.

Non-Reactive: Unlike some other materials like aluminium or copper, stainless steel doesn't react with acidic or alkaline foods. This implies you can prepare a range of foods or dishes without worrying about metallic flavours leaching into your food.

Heat Distribution: Stainless steel has excellent heat distribution properties, ensuring that your food cooks evenly. This eliminates hot spots, reducing the risk of burning or uneven cooking.

Versatility: It is incredibly versatile. You can use it on a variety of stovetops, including gas, electric, and induction. It's also safe in the oven, making it suitable for various cooking techniques.

Simple upkeep: Stainless steel is generally simple to clean. It's dishwasher safe, and most dirt or burnt-on residue can be cleaned with elbow grease and stainless steel cleaning.
Mastering Stainless Steel Cookware
Preheat Properly
Stainless steel is a superior heat conductor, but it can also be prone to sticking if not preheated correctly. Follow these steps for optimal preheating:
– Place the empty stainless steel pan on the burner over medium heat.
– Allow it to heat for a few minutes until it's evenly heated.
– To test, sprinkle a few drops of water onto the pan. If they bead up and sizzle, the pan is ready for cooking.
Use Oil or Fat
To prevent food from sticking, use a thin layer of oil or fat when cooking. Here's how:
– Heat the pan as described above.
– To coat the pan's bottom, add a tiny quantity of oil or fat and stir it around.
– Wait until the oil shimmers or ripples before adding your ingredients.
The Must-Have Pieces
To build your stainless steel kitchenware collection, consider starting with these essential pieces:
Sauté Pan: Ideal for sautéing, searing, and shallow frying, a sauté pan with a tight-fitting lid is a versatile addition to your kitchen.

Saucepan: A saucepan is perfect for making sauces, heating liquids, and cooking grains like rice and quinoa.

Stockpot: A stockpot is indispensable for

soups

, stews, and boiling pasta. Look for one with a sturdy handle for easy lifting.

Skillet: A stainless steel skillet is perfect for frying, browning, and making dishes requiring stovetop and oven cooking.

Steamer Insert: If your stockpot has a matching steamer insert, you can easily steam vegetables, dumplings, and seafood, making your cookware even more versatile.
Conclusion
Mastering the art of culinary excellence begins with the right tools, and stainless steel cookware undoubtedly deserves a place in your kitchen arsenal. Its durability, versatility, and ability to produce outstanding results make it a favourite among chefs and home cooks. By following the proper techniques and investing in a few key pieces, you can elevate your cooking and unlock a world of culinary possibilities. So, equip your kitchen with stainless steel kitchenware, and start your journey towards culinary greatness today.