The acumen of SaaS, or software as a service, is drastically changing to accommodate the evolving needs of consumers. SaaS usinesses are racing to enhance their products with new modules, features, and functionalities or release upgraded mobile app versions using next-gen SaaS enhancement services.
In 2018, a worldwide outsourcing poll found that 93% of CIOs shifted to cloud computing or intended to do so. Besides, one other market study during the same period forecasted that the worldwide SaaS market would be valued at $60.36 billion by 2023.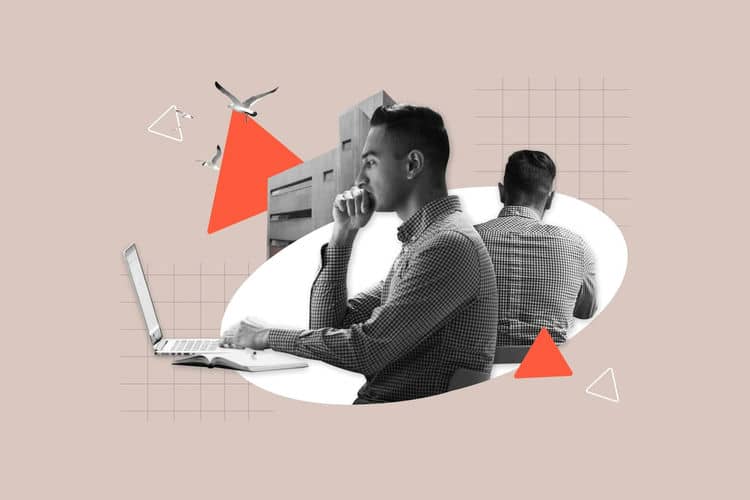 When organizations elevate SaaS, they need more access and control over their data. Over time, Application Programming Interfaces (APIs) for some SaaS solutions get exploitable and need more suitable role-based access control methods. Besides, a new SaaS product similar to your product might make the growth of your SaaS product absolute. Well! These are just a few reasons for making ongoing SaaS product development a must.
Let's discuss in deep how outsourcing helps upgrade your SaaS…
Advantages of Outsourcing SaaS Product Enhancement
Outsourcing SaaS product enhancement offers numerous benefits for businesses. It allows you to leverage external expertise, the opportunity to tap into specialized skills and access ideas on the best ways to enhance their software. By outsourcing SaaS Product Enhancement, you incur significant cost savings as you no longer depend on in-house resources and infrastructure.
With the right outsourcing partner, businesses can accelerate their SaaS product growth, stay competitive, and drive customer satisfaction.
Cost savings:
Significant cost savings is one of the main advantages of outsourcing SaaS development. Since SaaS typically exists in a shared or multi-tenant environment with lower hardware and software license costs than the old approach, it can result in advantageous cost reductions. Startups can benefit from SaaS outsourcing in a variety of ways. For the hours worked, hiring qualified software engineers can significantly help in SaaS cost optimization.
Access to specialized expertise:
Your project might need comprehensive access to a specific skill set, proven expertise, and industry-wide experience.   When you outsource your SaaS enhancement project, you can access unconditional expertise, definitive skills, earned experience, and a dedicated workforce – all under one roof. Whether data management, automation, development, customization, UI/UX, or security management, an outsourcing SaaS development team can easily handle all your needs.
Faster time-to-market:
In today's fast-paced economy, timely software program releases are pivotal in deciding your future and success. Businesses may sell their products more quickly, acquire a competitive edge, and increase market share by outsourcing software development. With SaaS outsourcing, companies can gain enhanced productivity, improved teamwork, and quicker development cycles, which leads to a faster time-to-market and accelerated customer satisfaction.
Scalability:
SaaS enhancement solutions often exist in scalable cloud settings with interconnections with other SaaS products. Outsourcing SaaS Development provides improved scalability to suit changing company needs. It offers the flexibility to scale up or down depending on the particular demands. The SaaS provider will manage server capacity planning after you need to enable a new SaaS product.
Focus on core competencies:
Due to ongoing expansion and upkeep, satisfying customer requests and competing with other businesses is vital. You can hire dedicated developers to increase or reduce the developers' velocity with the help of an outsourced team. With a different team of developers of varying skill levels, software outsourcing businesses provide you with a wide range of talent, including SaaS product development, UX/UI, maintenance, or technical analysis. It is your choice to keep and hire those you want.
Most preferred models of SaaS Development
Fixed cost model
In a fixed-cost model, the project's development budget and its precise delivery date are authorized before work begins and offer minimum chances of change. It suits more to small projects or projects facing resource constraints. Besides, projects with precise specifications are the best contenders to leverage the fixed-price approach. Additionally, it works well for MVPs and projects where resources, infrastructure, and skills are scarce.
Dedicated team
Hiring a dedicated team is the best option when you are looking for an ongoing collaboration. The outsourcing partner allocates you the best and unique development team suiting your project needs. The client can direct and manage the team and modify each member's job. You can ask for a project manager and place your in-house team to work with the dedicated team if necessary. Additionally, you get the liberty to communicate with every team member and keep a tab on the progress and performance of the team.
Time & material
Based on labor expenses, the Time & Materials approach entails paying for the end product. The business must deliver high-quality outcomes at the right time while working per the Time & Materials strategy. Customers can track progress using the model as developers provide reports on completed work. The customer frequently participates in meetings of the business on this project.
Commonly outsourced SaaS product enhancement services
User Interface (UI) and User Experience (UX) design
According to the Harvard Business Review, outsourcing can lower labor expenses for businesses by up to 50%. By outsourcing UX/UI design, a corporation may free up internal resources to concentrate on its key competencies, such as SaaS product development and sales. UI and UX is a complex and creative paradigm requiring experienced and creative assets that you usually get outside the company.
Feature development
Feature development is often outsourced for SaaS projects due to various reasons. Firstly, outsourcing allows businesses to access specialized expertise and talent that may only be available in some places. It enables faster time-to-market, as dedicated teams can solely focus on developing new features without distractions. Outsourcing feature development for SaaS projects provides efficiency, expertise, and flexibility to meet evolving market demands.
Quality assurance and testing
Quality assurance and testing are often outsourced for SaaS projects to ensure unbiased evaluation, comprehensive test coverage, and improved product quality. Expert testers provide a fresh perspective, efficient testing processes, and cost-effective solutions, enabling businesses to focus on core competencies and meet customer expectations.
Cloud Migration
Cloud migration is commonly outsourced for SaaS projects due to its complexity and technical expertise requirements. Outsourcing ensures a smooth transition, minimal downtime, cost optimization, and leveraging the experience of cloud migration specialists for a seamless and successful migration process.
Cloud infrastructure management
Cloud infrastructure management is commonly outsourced for SaaS projects to offload the responsibility of maintaining and optimizing cloud resources. Outsourcing enables businesses to benefit from expert management, scalability, cost-efficiency, and focus on core competencies while ensuring reliable and secure infrastructure for their SaaS applications.
Steps to ensure successful outsourcing of SaaS product enhancement
Identify goals and requirements.
Planning for scalability, customization choices, security audits, and privacy protection is necessary for SaaS enhancement products. Product teams must change their attention from what they are developing to what users want before starting the SaaS product development process.
Select a reputable outsourcing partner.
Most organizations that upgrade SaaS by outsourcing have a business development staff that manages all first conversations and is available to answer any queries you may have. Please request a call with the CTO if there are any technical topics you would like to discuss.
Establish clear communication channels.
Even if you don't wind up working together, talking to and in a manner even consulting with someone looking in on your outsource SaaS project from the outside is helpful. On a call, you can discover that some inquiries regarding your product still need to be answered or defined. So, establish clear communication channels.
Set up a project management system.
It's crucial to have a well-defined project management system. Any reputable outsourcing SaaS development business should have a scrum or Kanban approach. Ensure your team knows the tool sets being used and how often they should anticipate interacting with the project management system of choice.
Monitor progress and adjust as needed.
When you have a functional model and project management framework, you should know when team check-ins, status updates, and/or demos will occur. Knowing when the team will reach project milestones is also essential.
Bacancy Helped Enhance SaaS Products Successfully.
Case Study 1 – Enhanced UI/UX design of a mobile app
To leave a lasting impression on consumers, user experience (UX) and user interface (UI) are crucial components of online applications, mobile app designs, and SaaS product development. XYZ Grocers is a grocery shopping app for UK users. Users can quickly buy goods by utilizing the XYZ Grocers app.
Our UI/UX Development Offerings for Outsource SaaS Project
UI/UX Design Services
Product Conceptualization
UX Strategy
We considered the user's experience, comfort level, and usability. Our talented designers revitalized the UI and UX of a grocery mobile app, creating a visually appealing and intuitive interface, enhancing user experience, and improving usability for seamless shopping and navigation.
Case Study 2 – Feature Development in Year's old SaaS Product
Businesses find integrating AI technologies into their computing stacks more straightforward because of SaaS product development.
The most well-known auto sales firm in the USA is one of our clients, Car Image Masking, which specializes in online used car sales. The client wanted to integrate cutting-edge SaaS technology that won't disrupt operations successfully and provides consumers with a hassle-free purchasing experience because of keeping their company identity of being a pioneer intact.
To achieve the client's expectations within the given timeline, the Bacancy team worked on a solution where the dataset comprises many automobile photographs as.jpg documents by changing 1500 images every two weeks. To complete the job before the deadline, Bacancy team members took the initiative and put in extra hours to finally add enhanced AI features to their existing SaaS product.
Final Word
Most businesses outsource their SaaS projects to a reputed and experienced SaaS development company to save time, resources, and output. Working with a skilled and reliable outsourcing SaaS development team provides several advantages for your business.