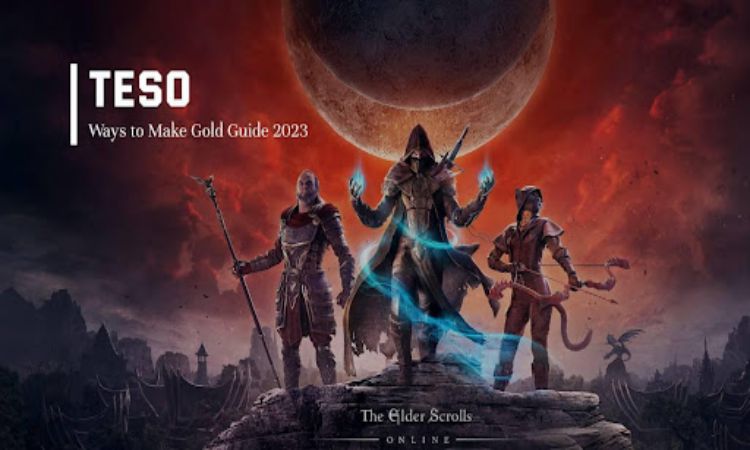 If you're looking to get ahead in the Elder Scrolls Online, then this guide is for you. In this guide, LOLTANK will be covering the best methods for acquiring gold in the game, so you can become a wealthy adventurer in no time. We'll cover everything from joining a trading guild, daily writs, material farming, professions, motif farming, providing carries in the Cloudreach Catacombs, and more. So let's get started.
Joining a Trading Guild
The first step for any aspiring ESO gold maker is to join a trading guild. Trading Eso guilds are vital for any in-game economy and provide you with quick access to all the guild traders and the highest incomes across all guilds. The best locations to join a trading guild are Vivek City and Vardenfell, Mornhold, and Deshawn, and Rawlca and Reaper's March.
Daily Writs
Daily writs are easily the most important method of The Elder Scrolls Online gold acquisition in the game. PC players have the advantage of using the Lazy Writ Crafter add-on, which can save a lot of time. This is more of a late-game method, as it requires you to have multiple characters with leveled-up crafting skills. You'll craft your writs, turn them in, and get golden materials for them. The material surveys are also a great way to get raw materials that you can either sell for gold or use in refinement to get your upgrade materials.
Material Farming
Material farming is a very consistent gold farm and the drop rates are pretty consistent, so you can judge how much gold you'll make within a certain amount of time. There are a few videos out there that cover some of the best material farms in the game and can easily get you 600-700k an hour on PC.
Professions
Professions are often overlooked but are the king of all gold makers. You need to select one of the professions (Alchemy, Enchanting, or Provisioning) and level it to the max, making sure to get all the passives that boost creation, amount, and duration. Then you need to calculate the cost of the materials and make sure you're profiting with your sale price. The end game of professions is gear crafting, which requires a character that's researched as much equipment as possible because people won't buy gear that doesn't have the traits they need.
Motif Farming
Motif farming is pretty straightforward. In each zone, there are daily quests that reward coffers that have the potential to drop purple motifs, which sell for a decent amount. All you have to do is list them at your guild trader for a fair price.
Providing Carries in the Cloudreach Catacombs
Providing carries in the Cloudreach Catacombs is another great way to make gold. People will pay absurd amounts of gold for a carrier that will level them up faster than any other method in the game. You will need a good build and understanding of the group dungeon, but it can generate some serious gold.
Murder
The last PVE method is murder. Within the Thieves Guild skill line, there are many beneficial passives that provide more access to gold by committing devious acts such as murdering, pickpocketing, and looting around in civilian dressers and lock boxes. The Thieves Guild skill line can be leveled by completing the main storyline quests for the Thieves Guild.
Alliance Points
For PvP players, the first method is Alliance Points. You can gather Alliance Points by playing in Cyrodiil by killing other players or capturing objectives. These Alliance Points can then be used to purchase elite gear pieces.
Telvar Stones Farming
The second method is Telvar Stones farming. Telvar Stones are the definition of an absolute struggle, but the best way to gather them is to form a small group of decent players and take on the zone bosses. Once you've collected enough, you can use them to purchase items at the traders in the sewer base of each alliance. We recommend using them to purchase Apothecary Parcels, Zivkin Polymorphs, or Hakaija Runes.
Final Thought
We hope this guide has been helpful and you now have a better understanding of the best methods for acquiring gold in ESO. Good luck out there and happy gold farming!