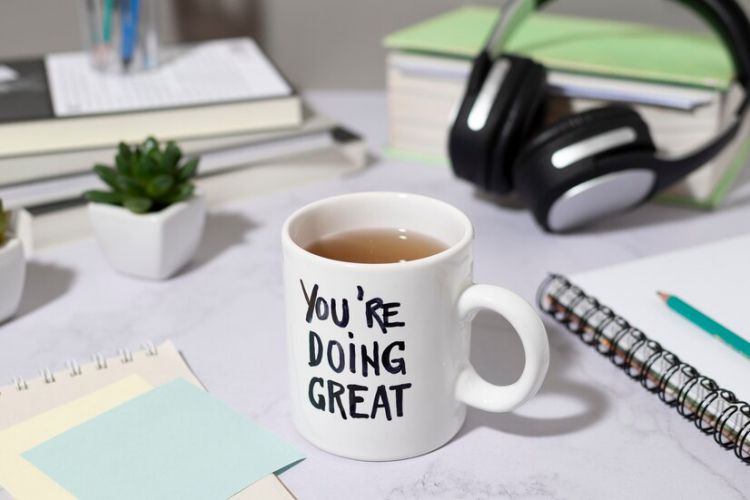 In today's competitive business world, branding and marketing play a pivotal role in establishing a company's identity and attracting customers. You can boost your brand effectively by using custom logo transfer stickers. These stickers offer a versatile and cost-effective solution for showcasing your logo, slogan, or artwork on various surfaces, making them a popular choice among businesses of all sizes. In this blog, we'll explore what custom transfer stickers are and why you should consider using them for your business.
What Are Custom Logo Transfer Stickers?
Transfer custom logo stickers, decals, or vinyl stickers are adhesive graphics or designs you can transfer from a backing sheet onto a surface. You can get custom stickers made from top-notch vinyl material. You can personalize them with your brand's logo, text, or any design you like. The transfer process ensures the final result looks smooth and professional, with no visible background or edges.
Custom transfer stickers work like this:
Design 
You start by creating or providing the artwork or design you want to feature on the stickers. It can be your company logo, a promotional message, or any other visual element representing your brand.
Printing
We digitally print your design onto a vinyl sheet using top-notch, fade-resistant ink, ensuring accurate reproduction of the colors and details in your design.
Cutting
After printing, the vinyl sheet is precisely cut around the design, leaving no excess material.
Transfer Tape
A transfer tape, typically made of paper or plastic, is applied over the top of the cut vinyl. This transfer tape helps you quickly transfer the design onto the desired surface.
Application 
You can now peel off the backing sheet, leaving the vinyl design attached to the transfer tape. Gently stick the sticker onto your desired surface, press it down firmly, and then peel off the transfer tape, leaving the design right where you want it.
Why Should You Use Custom Logo Transfer Stickers?
Using custom logo transfer stickers offers several advantages for businesses and individuals alike. Here are some compelling reasons why you should consider using them:
Cost-Effective Branding
Custom logo transfer stickers provide a cost-effective way to brand your products, packaging, promotional materials, and more. They are often more affordable than branding methods like screen printing or embroidery, especially for small businesses and startups with limited budgets.
Versatility 
You can stick these stickers on different surfaces like laptops, water bottles, phone cases, car windows, packaging, and clothing. Their versatility makes them an excellent choice for promotional giveaways, merchandise, and marketing campaigns.
Professional Appearance 
Custom logo transfer stickers create a professional and polished look. They offer a clean and seamless finish, making your branding appear high-quality and attention-grabbing. The precision of the transfer process ensures that there are no visible backgrounds or edges.
Durability
High-quality vinyl material ensures that these stickers are durable and long-lasting. They resist water, UV rays, and general wear and tear, maintaining their vibrant colors and sharp details for an extended period. This durability ensures that your brand's message remains intact and visually appealing.
Easy Application
Applying custom logo transfer stickers is a straightforward process, and you don't need any special equipment or skills. This simplicity makes them accessible to businesses and individuals alike, saving you time and effort.
Customization
You have complete control over the design and size of your stickers, allowing you to tailor them to your brand's specific needs and preferences. If you're looking for a logo, whether it's for a little package or a big vehicle, you can personalize custom logo transfer stickers to match what you need.
Promotional Opportunities
Personalized logo transfer stickers make for a fantastic way to promote your brand. You can give them out during events, trade exhibits, or to demonstrate your appreciation to clients. They can be placed on promotional items, making them a subtle yet effective reminder of your brand to your target audience.
How Much Do Custom Stickers Cost?
The cost of custom stickers can vary widely depending on several factors. These factors include the type of sticker, the size, quantity, complexity of the design, material, finish, and the printing method used. Here's a breakdown of some common types of custom stickers and their approximate price ranges:
Paper Stickers 
These are the most basic and cost-effective types of custom stickers. People usually use them for labels, product packaging, and promotional materials. Prices can range from $0.05 to $0.25 per sticker, depending on size and quantity.
Vinyl Stickers
Vinyl stickers outlast paper stickers in harsh conditions because they're sturdy and can handle different kinds of weather. People frequently use them for outdoor purposes, such as on car decals and bumper stickers. Prices can range from $0.20 to $1.00 per sticker, depending on size, quantity, and complexity.
Die-Cut Stickers
Die-cut stickers are custom-shaped stickers cut to match the contours of the design. They can be more expensive than standard shapes. Prices vary widely but can range from $0.50 to $2.00 or more per sticker.
Kiss-Cut Stickers
Kiss-cut stickers have a cutout shape within the sticker but are still attached to a backing sheet. They are famous for custom laptop stickers and wall decals. Prices can range from $0.25 to $1.50 or more per sticker.
Custom Shape and Size 
If you require unique shapes or sizes for your stickers, expect to pay more than standard sizes. Customization can add anywhere from $0.10 to $0.50 per sticker.
Quantity
The more stickers you order, the lower the cost per sticker. Bulk orders can significantly reduce the price per unit. For example, ordering 1,000 stickers may cost less per sticker compared to calling just 100.
Design Complexity
Stickers with intricate and detailed designs may require more time and resources to produce, leading to higher costs. Simple techniques are usually less expensive.
Material and Finish
Unique materials like metallic, holographic, or premium matte finishes can increase the cost of stickers. The choice of material and finish depends on your desired look and durability.
Takeaway
Custom logo transfer stickers provide a flexible, budget-friendly, and eye-catching method for promoting your brand and boosting your marketing initiatives. Whether you're a small business owner looking to increase brand recognition or a large corporation seeking an innovative marketing strategy, these stickers can help you achieve your goals. Invest in custom logo transfer stickers to make your brand pop, leave a lasting mark on your audience, and boost your branding. Don't hesitate; start crafting your logo transfer stickers now and watch your brand shine.