No matter the time of year, you'll likely need to buy a gift for someone during the month. This might be for a specific occasion such as a birthday, Christmas, Mother's Day, or an anniversary. Still, it could be just because you want to make someone happy or you see something you know they would like and can't resist getting it for them.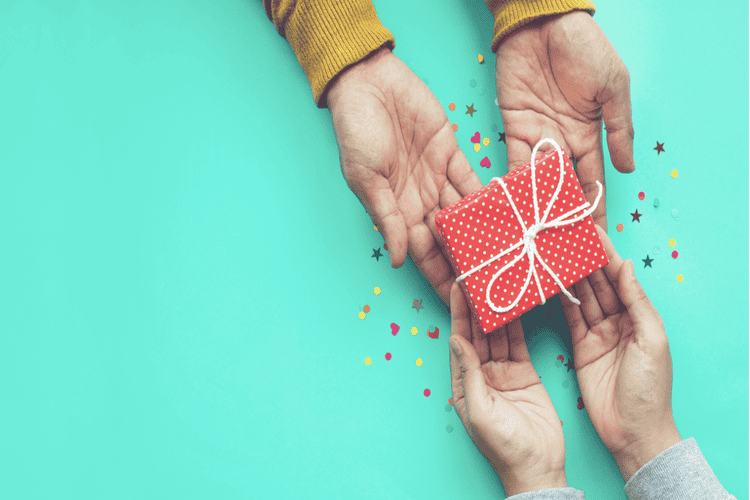 Sometimes it's hard to find the ideal gift, but it's always worth persevering because there are many benefits to gift-giving for the recipient and the giver. Read on to find out what these benefits are so you'll know how much good you're doing the next time you need to buy someone a gift.
Increased Happiness
Watching someone open a gift you have chosen just for them is an extremely fulfilling feeling. You'll enjoy watching them receive the present just as much as they enjoy it. There is actually a scientific reason for this, and studies have found that when you give a gift, it releases serotonin and dopamine into the brain. These chemicals improve your mood and make you feel happy.
This is why it's a good idea to buy your loved ones random gifts throughout the year and not just limit yourself to 'official' holidays and special dates. You can make yourself and your friend or family member feel great whenever you want to, and if you buy a gift that helps others, such as if you were to adopt a lion, you're doing even more good in the world and making even more people happy.
Reduced Stress
The chemicals mentioned above don't just make you feel good; they actively work to reduce stress as well. That's because these chemicals work against the levels of cortisol in your body. This hormone is known as the 'stress hormone', and although some small levels are useful as they can ensure people have the right fight or flight response to a problem, too much can cause stress, high blood pressure, and even heart problems, not to mention mental health issues.
When you give a gift, the good chemical released into your body will reduce the amount of cortisol you are producing, helping you to feel less stressed. You'll feel good, but you'll also be suffering from less physical stress, and that means lower blood pressure and a healthier heart, among other things.
Stronger Relationships
Although no relationship is a good one if it relies solely on one person giving gifts to another, when you gift the occasional present to someone, or when you think hard about a special occasion and ensure the gift you're offering is something they would really like, you can undoubtedly strengthen your relationships with people.
Gift-giving is a great way to keep in touch with people you might not see that often, for example, and it will ensure they think of you more. They might even reciprocate the gesture and give you gifts as well which, as you know, keeps everyone happy.