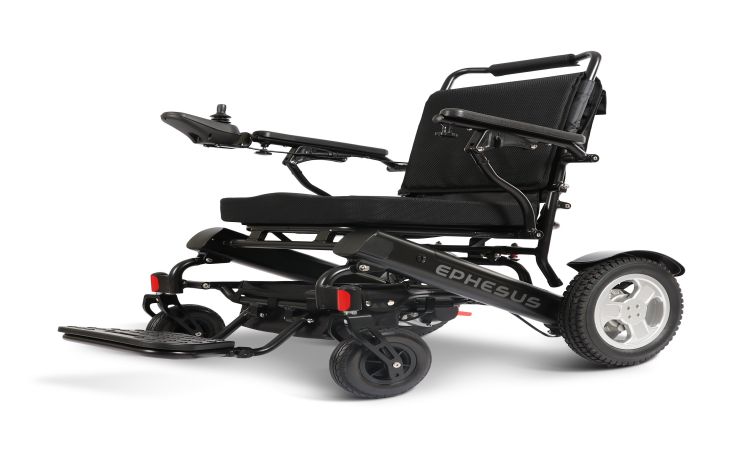 One of the main benefits of a folding electric wheelchair is that you will be able to travel with your device. While more bulky and less compact electric models may make it hard to transport the device, a folding motorized wheelchair is very easy to maneuver and get around. Whether you are going by car, bus, train, or plane, your folding electric wheelchair will be able to accompany you on your journey! One of the great things about the Ephesus models is that they are light in weight, weighing only 67.5 lbs. This makes them far easier to lift than bulkier models. If you are wanting to make the device even lighter and easier to lift, you can simply remove the batteries!
How Does Portability Affect The User Experience With a Folding Electric Wheelchair?
More often than not, those who are in need of an electric wheelchair require a device that is going to be able to be transported. Being able to transport your folding electric wheelchair means that you can travel with it and enjoy freedoms outside of just your home or immediate surroundings. Portability is therefore an incredibly important feature to consider as you look into purchasing these kinds of devices. Finding a folding electric wheelchair that can be easily and conveniently lifted and moved can make a world of difference in how accessible the outside world is! For portable electric wheelchairs, look no further than Ephesus!
How Do Folding Electric Wheelchairs Help People With Mobility Challenges?
Those who struggle with mobility issues will find a folding electric wheelchair incredibly beneficial. Those who have mobility issues may find that traditional models hold them back and limit what they can do and how far they can travel. As traditional wheelchairs need to be pushed, either by the user themselves or by someone with them, it can make it hard to travel far distances. Lightweight folding electric wheelchair models give freedom back to those who are wheelchair-bound and offer an easy way to travel. If you are disabled and looking for a better and more effective way to become more mobile, we would highly recommend looking at the folding electric wheelchairs that are designed and created by Ephesus!
What Does Ephesus Mobility Offer You in Folding Wheelchairs?
For some of the best lightweight electric wheelchair models on the market today, look no further than Ephesus! This brand has dedicated itself to building and designing the very best electric wheelchairs on the market today. With so many unique features included that can help a person with disabilities live a better and more fulfilling life! For more information on how Ephesus folding electric wheelchairs work and how they are so beneficial, be sure to check out their website and have a look at their offers.