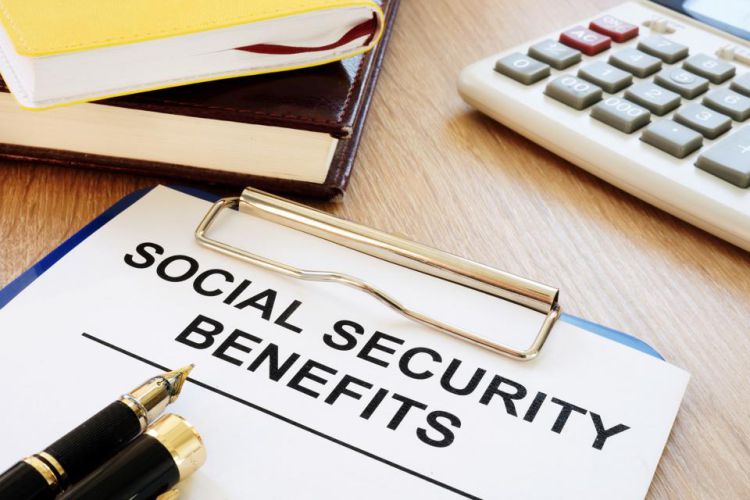 Social Security is a financial assistance program by the United States government for citizens who have retired from employment, are disabled, or are unable to work due to another reason. The program is funded by taxpayer money and targets struggling individuals or families who might need a financial safety net. Social Security benefits have multiple types designed to meet the needs of various individuals and families. Keep reading for a brief overview of the types of Social Security benefits.
Retirement Benefits
Retirement benefits are the most common type of Social Security benefits available to individuals over the age of 62 who have contributed in taxes to the program for at least a decade of their employed life. These benefits aim to compensate for an individual's income after retirement. At a certain point, it starts to become harder to care for oneself as you start to age. Especially when it comes to working a full-time job. These benefits are great for those who have worked long enough to earn them.
Early Retirement Benefits
If you have not yet reached retirement age, you might be able to obtain a reduced benefit. The cut-off for full retirement age is 66 years as of 2022. The amount you receive as compensation depends on the number of months between the full retirement age and the date you receive your early retirement benefit. This is convenient for those who want to get an early start on their retirement and qualify to do so.
Late Retirement Benefits
If you receive delayed retirement benefits, you might be able to qualify for an increased amount. For instance, a delay of four years might increase by 24 percent. This is available for those who want to retire later in their lives and qualify to do so. You will receive a credit for the time that you didn't retire after you hit retirement age. The benefits will start once you hit the age of 70.
Disability Benefits
Disability benefits are offered to individuals who are unable to return to their previous employment due to physical disability or mental impairment that lasted at least one year or more or resulted in the death of an individual. This is for those who are not in the right place to provide for themselves, or they physically are not able to. There are an array of benefits that can supply those who need extra help.
Social Security Disability Insurance (SSDI)
SSDI is a disability benefit for workers who have contributed to the Social Security program through taxes throughout employment. To be entitled to SSDI, individuals must have some form of physical or mental disability rendering them unable to work, and sufficient history of employment. You also qualify if you keep up with paying your social security taxes. Another benefit of having Social Security Disability Insurance is that you qualify for Medicaid. There is a grace period before your Medicaid coverage begins but you are covered once the wait is over.
Supplemental Security Income (SSI)
SSI is a benefit available to individuals who have few assets and a low income. It applies to workers who have a physical or mental impairment or are over the age of 65 and have limited income and finances. It is a way for them to be covered financially as they are not able to work as much. This income provides means for basic needs such as food, water, and shelter.
Survivors Benefits
These benefits are available to the survivors of a deceased individual, such as the living spouse, children, or parents who are dependent on the individual. The amount received as a survivor's benefit depends on the number of survivors eligible to receive this compensation. It is also calculated keeping in mind the earnings history of the decedent. These benefits are put in place to help the surviving members stay afloat and keep up with cash flow.
Spouse Benefits
To claim survivor benefits, the surviving spouse must be at least 60 years or older, caring for a child under 16 years of age, or having a physical or mental disability. The amount for spouse benefits is calculated as stated above. This cash flow is available to keep up with the purchasing of basic needs and help to take care of young children.
Children and Parents' Benefits
Children under the legal age (18 years old) and dependent parents of an individual under specified circumstances might be eligible for survivor benefits if a person dies. These benefits are put in place to provide structure and financial support after losing a loved one. Here they will be able to keep up with a certain cash flow and be able to afford basic needs.
Conclusion
Social Security is a valuable source of financial assistance for individuals who have lost the ability to work due to physical or mental impairment or have retired due to old age. It also extends a financial safety net to the surviving family members of the deceased individual. If you think you are eligible for Social Security benefits, you should contact a skilled Social Security Disability Lawyer to explore your options.