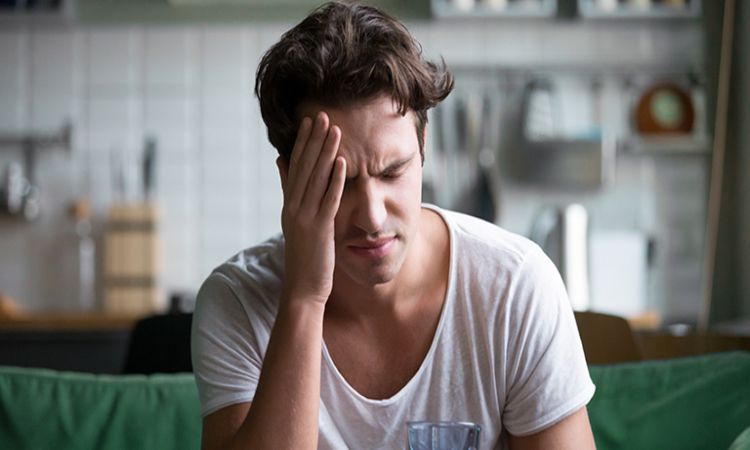 Do you have a regular boozy night? If so, you might have experienced a hangover once or twice.
But in the days that follow a big night of drinking, you might experience something more than the typical "morning after the night before" throbbing headache. It might be more than discomfort and a dry mouth.
A hangover may cause flu-like symptoms called hangover fever. Feeling ill after a boozy night out with boys or girls is a typical hangover symptom.
Read on to find out what a hangover may feel like and how you can beat those hangover symptoms and get back to full fitness.
Understanding the Hangover Fever
A hangover fever is a combination of hangover symptoms, such as headache, nausea, fatigue, and muscle aches, accompanied by an elevated body temperature. It can make you feel downright miserable as if you've caught a virus. But unlike an actual illness, it is a direct result of excessive alcohol consumption.
Additionally, the individual may feel dizzy or even faint during hangover fever. People may suffer from advanced symptoms such as trembling hands, feeling unusually cold, or even a mild fever. Others may also feel a decrease in alertness, impaired cognitive or learning function, or decreased immunity.
Causes of Hangover Fever
There are different causes of hangovers such as drinking too much alcohol. As the body tries to rid itself of the toxins from alcohol, it goes through an inflammatory response, resulting in a hangover fever. The fever is usually accompanied by a headache, body aches, a feeling of lethargy, and an upset stomach.
Hangover fever is also caused by dehydration and low blood glucose. Alcohol can act as a diuretic making it harder for the body to keep enough moisture, leading to dehydration. It can also slow down the body's ability to process and absorb carbohydrates and sugar.
Lastly, acetaldehyde, a toxic byproduct of alcohol, has been associated with a hangover fever. As acetaldehyde builds up in the body, it causes inflammation and the resulting fever.
Treatments for Hangover Fever
Hangover fever is a common symptom of a night out that involves too much alcohol. Treatments to help ease hangover sickness begin with rest and hydration.
Increasingly, many to-go options for hangover treatments are available, such as hangover IV. This is the use of intravenous fluids and vitamins to help rehydrate and replenish vitamins and electrolytes that have been lost during a heavy night of drinking. This option allows for quicker relief than more traditional methods.
Common ingredients used include saline, vitamin C, Myers cocktail, magnesium, anti-inflammatories, and antioxidants. Being correctly taken care of during and after a night of drinking can make all the difference.
Discover More About Hangover Fever
Overall, a hangover fever is caused by the immune system overworking to combat toxins from alcohol. While the cause may be inconvenient, the good news is that it is treatable with a few simple steps. Take the time to give your body the rest it needs to properly recover and sift through the unpleasantness of a hangover fever.
For more helpful information, make sure to check out some of the other great articles we have on our site.