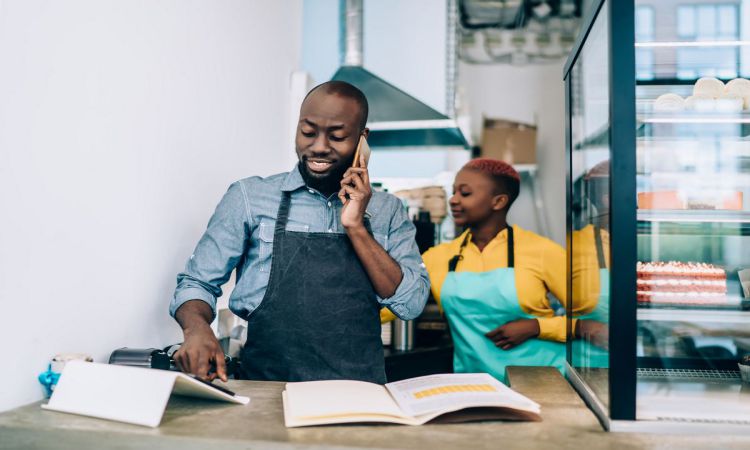 Are you setting up a new business, or starting up a nonprofit organization? Or buying a house and needing some extra funds?
A Navy Federal Business Line of credit can provide the capital you need at a very competitive rate. They offer a range of products to people who have a special relationship with the Navy Federal. Notably Navy and Marine Corps personnel, current and retired.
But anyone can get a loan from this great lender. Check out our guide and learn more about the benefits of Navy Federal, from deposit accounts and credit cards to business line of credit options.
Revolving Credit Line
A Navy Federal Business Line of Credit is a flexible and convenient way for businesses to access funds for their day-to-day operations. It works similarly to a personal credit card, where the business is given a predetermined credit limit, and the amount can be drawn upon as needed.
This type of credit is known as a revolving credit line. This means that as the balance is paid off, the credit becomes available again.
The interest rates for this type of credit are lower than for traditional business loans. This makes it a cost-effective option for small business loan owners.
However, it is vital for business owners to manage their credit and make timely payments to avoid damaging their credit scores. Visit nav.com for more information.
Types of Navy Federal Business Loans
A Navy Federal business line of credit is a flexible and convenient financing option for small businesses. However, it's important to note that this line of credit is one of several types of business loans the organization offers. Other options include term loans, vehicle loans, commercial real estate loans, and small business loans.
Term Loans
Term loans offer a set amount of funds that must be repaid over a specified period of time. These loans are better suited for long-term investments. Such as equipment purchases or business expansions. Term loans from Navy Federal can provide businesses with the necessary financing to support their growth and success.
Vehicle Loans
This loan allows businesses to finance up to 100% of the vehicle cost at competitive interest rates. The line of credit can be used for vehicle loans to finance company vehicles such as trucks, vans, or cars. This allows businesses to access necessary transportation without paying for it simultaneously.
The line of credit can also be used for purchasing equipment related to vehicle maintenance and repairs. With these options, Navy Federal provides a range of choices for businesses to meet their specific vehicle loan needs.
Commercial Real Estate Loans
When it comes to commercial real estate loans, there are two main types of lines of credit. The first type is a traditional line of credit. This offers businesses the flexibility to access their funds as needed.
These make it an ideal option for companies that have fluctuating cash flow or need funds for unexpected expenses. The second type is a commercial real estate line of credit. This is designed for businesses that need financing for the purchase or improvement of commercial property.
Apply to Navy Federal Business Line of Credit Today
Navy Federal Business Line of Credit can be a valuable tool for small business owners. With competitive rates and various borrowing limits, it is vital to consider your business needs before applying.
Take the first step towards financial success and apply to this Line of Credit today. Your business will thank you.
If you find this article helpful, check our blog for more!