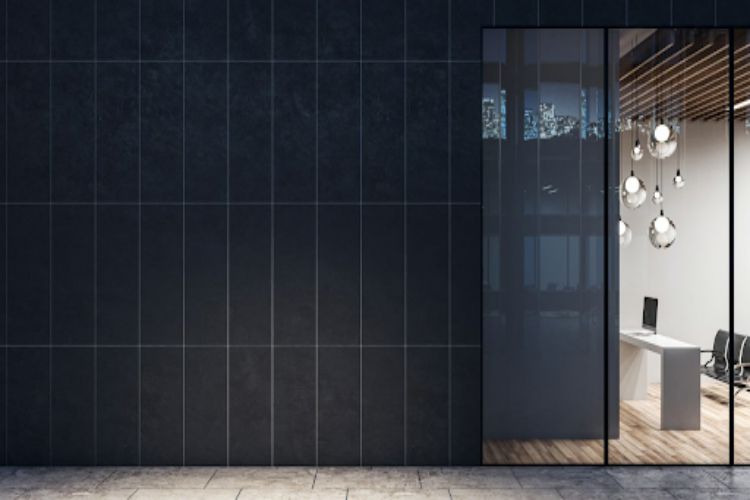 You might be thinking about painting an accent wall for your home office — but what's the best color to go with it? You might be overwhelmed with the amount of colors you can use and end up using a random color that you might not necessarily love.
Choosing the right color for your home office accent wall can actually help complete a room and bring out the colors in other furniture, so get to know the best colors to use.
Chocolate Brown
It creates a warm and inviting atmosphere to spend time working in, and its dark hue can make the office feel cozy. If you want to add some vibrancy to the office, you can choose to pair it with brighter colors such as yellow, green, or blue.
It can also help create the illusion of a larger space if you use a bright color to create contrast with dark chocolate brown. The color is timeless as well, so you won't have to worry about it going out of style anytime soon. Pristinepaintinghawaii.com will offer you good and high-quality designs, so be sure to check them out.
Cool White
This type of cool white is especially helpful in smaller spaces, as it can help to make it feel larger. White can also be a great way to reflect your own personal style, with the added ability to create an accent wall with wall decals, photos, or textured wallpapers.
White also pairs well with plenty of colors for productivity, making it easy to design a cohesive look with other colors in the room. In addition to painting the entire wall white, you can also accent it with colorful art and furniture to create a bright and airy space to work in.
Platinum
It is associated with sophistication and power and gives the eye a quiet respite from the often monotonous work of a home office. The neutral, timeless color directs the focus toward the necessary items while also creating a more modern professional look to a home office.
Platinum has the added bonus of not requiring complex decor to go along with it, allowing for a no-fuss approach that can bode well when dealing with constant distractions in the home office.
Silver Marlin
Its muted blue-gray undertone adds a soothing yet invigorating atmosphere to whatever area it's used in. Silver Marlin encourages productivity, focus, and creativity and pairs well with subtle whites and grays, as well as bolder colors such as navy, teal, or bright yellow.
A Silver Marlin accent wall can either provide a calming and peaceful background or energize an area, depending on the colors used in combination with it. Use it to make a statement while still maintaining a professional look.
Learn More About Office Accent Wall
Office spaces are unique and beautiful places that allow us to be creative and boost productivity. An office accent wall is a perfect way to make an office space look chic and welcome employees in a professional setting.
With the right research and understanding of the material, design, and color, anyone can create an accent wall.
Visit our blog for more!