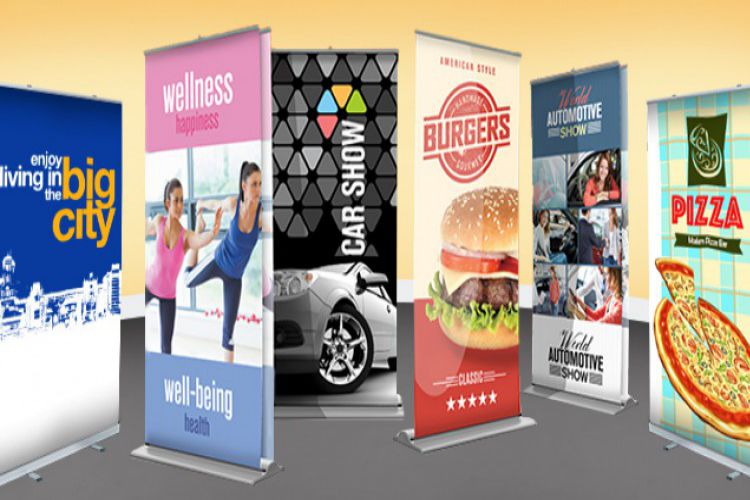 When it comes to promoting your business, there are numerous advertising options in which you can choose from. However, the most effective and popular advertising option is signs and banners. Banners can be described well as the pillar of signage because a single banner can virtually meet almost all your advertising needs. 
Another reason banners and signs are a suitable advertising option is their versatility, simply because you can use the same banner many times. Banners can also serve very well as outdoor signage and are quite cheap and durable compared to other business promotion methods. Below are some reasons banners and signs are a staple of business promotion.
Banners and Signs Are Versatile
Business owners can use banners and signs to meet their various advertisement needs because they can be used in virtually every event, whether sales promotion or simply general promotion. Banners can also be customized to meet every type of business and its needs.
They can be customized in colors and fonts and resized to fit your advertising needs while offering the best customer view; you can have large banners for outdoor use, while the smaller ones can be made for indoor use. 
Another advantage of using banners is choosing which material to tailor your banners; you can use a more durable material like vinyl for outdoor banners and a less durable material for indoor uses, thus saving a lot on marketing material costs.
They Are Useful in Targeting Specific Customers
One of the challenges that most advertising methods face is that they fail to target the audience appropriately and cannot reach interested buyers. However, when you conduct a market survey and identify your potential buyers, banners can be useful for promoting your business. 
For instance, if you identify that your target customers are concentrated in a particular area, you can place a banner in a public place to draw attention to everyone. By doing so, you create maximum brand awareness for the target audience.
You Get A High Degree of Engagement
Unlike other advertising methods, which can be too imposing or loud to customers, banners can foster audience engagement in a more accessible way. Banners and signs are also the best practice for engaging new customers in various settings.
They Create Professional Touch and Are Highly Impactful
A professionally customized banner allows you to share your story with whoever you need to communicate with. These stories include customer reviews, welcome messages, sales, and product promotions. Banners are also the best way to promote your brand design and voice, which makes your customers feel more informed and welcomed whenever they see your message.
Summary
Although digital marketing has dominated the current marketing strategies, the use of banners remains effective. This is due to their ability to convey information, capture attention, and promote brand awareness. It is also important to note that in this era of a virtual world, banners and signs remain the only popular physical method of creating awareness.