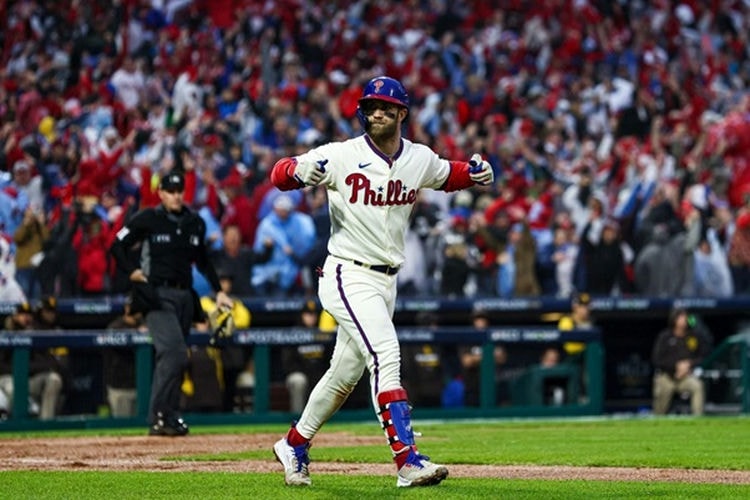 Baseball isn't for everyone. And although it's referred to as 'Americas Pastime,' it's still very present for lifelong fans. It's more than a game; it's a lifestyle. 
Non-baseball fans remain confused at the appeal of baseball, and the response from MLB fanatics cannot be answered with one question. With a long season, slow games, and players often switching teams, arguing in favor of the sport can be difficult. The lack of parity as teams can go many years without playoff hopes and dampen the hope of its fans isn't a trend many baseball supporters can argue.
And for these reasons, it can take a lifetime to support an MLB team. The sport has a deep history in North America and has never been just a game; specifically, as we start 2023, the MLB produces statistician lovers, card collectors, and baseball wagering.
It's more than just a game: MLB Statistics 
Baseball is a statistician's dream; the sport sits behind an unfathomable number of complex records that make statistics record management one of the most difficult tasks. The endless number of stats involved in baseball include individual statistics for batting, baserunning, pitching, and fielding, among many more. Not forgetting the team stats and statistics for game attendance and television ratings.
It has taken a group of dedicated and conscientious records managers to maintain them throughout the years. The number one source for baseball statistics is the Elias Sports Bureau, who've homed the go-to sports statisticians and historians for MLB since 1913. Not only do they present every MLB record stat, but they also deliver stats and records for the official MLB website.
But why are statistics more important to baseball fans than other major sports leagues?
There are many reasons why stat records are imperative to the sport. Commentators delivering information during nationally televised games fall back on stat sheets to assist the in-game commentary, general managers make informed decisions using stats, and players utilize them to improve their performance. As for the fans, daily fantasy sports are incredibly popular and lucrative, and most fantasy baseball players rely on accurate stats to manage their teams correctly.
In addition to stats maintaining importance among DFS fans, the importance of statistics also brings us to our next topic… sports wagering.
It's more than just a game: MLB Betting 
When the legislation that prevented sports betting (PASPA) was overturned in 2019, the United States of America witnessed a surge in the popularity of MLB betting. This couldn't be more true for significant gambling-friendly states such as New York, New Jersey, Nevada, and Pennsylvania.
MLB fans seem to be more engaged than many sports fans. Batting stats and baseball cards are part of the package, and now Pennsylvania sports betting has given Philly MLB fans the chance to get their own skin in the game. It doesn't just allow fans to profit from their baseball knowledge and extends their involvement in the game.
Wagering on Major League Baseball provides a plethora of tools for the modern-day bettor. Statcast utilized high-resolution cameras to collect data on every physical element of the game, from speed, movement, rotation speed off pitches, and many more elements.
The technological advancements in baseball statistics allow lifelong and new sports fans to understand the game's intricacies and take advantage of the patterns in the sportsbook. And all of the tools required to succeed in MLB wagering can be found on the internet.
MLB betting has undoubtedly extended the overall fanbase, as new or old lovers of the sport regularly conversate and share their betting tenure during the long season.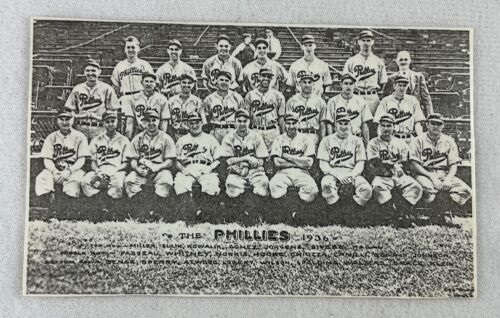 It's more than just a game: MLB Card Collecting  
Topps, Panini, Upper Deck, Bowman, Fleer, and Donruss. Five brands that remain relevant in the minds of baseball fans. Why? Because these are some of the most popular baseball card brands in baseball history.
Baseball card collecting has witnessed a resurgence in popularity not seen since the 1980s. These cards have been a huge hit with collectors since the pandemic in 2020.
"We had a renewed interest due to Covid as collectors were going through their collections," said Lance Gonzales, a card and sports memorabilia store owner. "They had extra time. The time they could look at their collection. They were reviewing their collections, going in and seeing their cards and the values, realizing a lot of cards went up over the years, things that they put away 20 years ago now have tripled or quadrupled in value, and it created a big interest."
The most positive side of card collecting isn't just the nostalgia trip it provides for older fans and the newer generation of MLB lovers it has created.
"Youngers, from seven, eight, nine, 10 to 70-year-olds," Gonzales commented, "Everybody has had an interest in baseball. Aaron Judge set a record in 2022 for home runs. It just brought renewed interest. Ohtani, hitting and batting. No one besides Babe Ruth has done that in the last 50 years."
Baseball cards have existed for more than 150 years, but the industry has reached an all-time high in value.
There's a wide variety of top-tier cards worth hundreds, thousands, and sometimes millions. It's a hobby as well as an investment. And in August 2022, a 1952 Mickey Mantle sold for $12.6 million, proving the baseball card market is healthy and will likely continue its uptrend into the future.