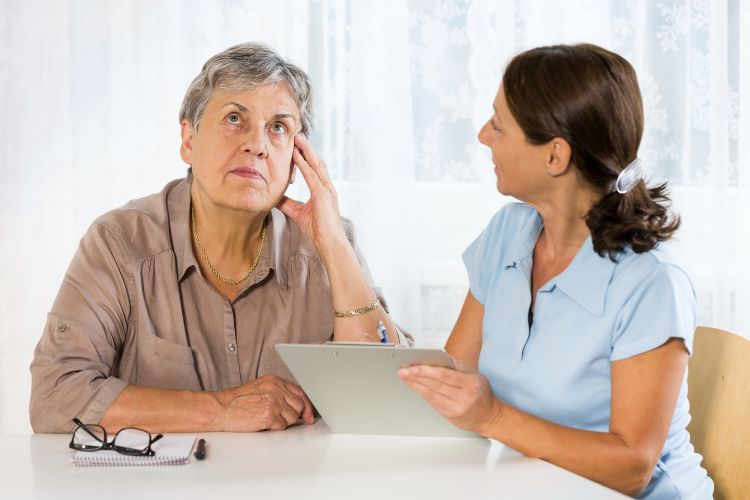 We will all have older people that we live with or who age around us, and we will need to know the symptoms or at least how to recognize that something may be changing or is already wrong with them. This is why it is important to know about memory disorders, as they are one of the main challenges faced by older adults.
What are the main memory disorders?
Alzheimer's: This is generally known as a brain disorder that destroys memory and thinking skills. Early onset is rare, but in those over 60, it is much more common as a chronic elderly illness, preventing sufferers from doing the simplest of daily tasks. It is caused by the loss of neurotransmission in those parts of the brain associated with memory and later language, the understanding of social norms and behaviors, and reasoning.
Vascular dementia: A form of dementia caused by a lack of blood flow to the brain affecting cognitive functions. It is quite rare in people under 65 and causes damage and changes in the brain over time. It is regarded as one of the memory disorders as even though it is caused by poor blood flow or vascular issues, the result is that memory is adversely affected.
Mild cognitive impairment (MCI)/memory loss: It is generally referred to as the slipping in mental capabilities and memory function. However, the changes aren't yet severe enough to affect daily routines and habits. The impairment can get worse and needs to be monitored, and the older person should be assisted wherever possible. Memory practice or games can be beneficial, and a range of relaxation methods and techniques can be practiced and used to keep the person calm and relaxed during what can be a very frightening time in their lives.
What can you do to make living with an older person easier?
Be informed
The better informed you are, and the more information the older person is given and provided with, the better for the entire aging process. Memory disorders can be very disconcerting for those going through them as well as for those living with them. It is thus essential to keep the family and the senior as informed as possible about what is happening and what they can expect going forward. A simple term such as sundowning can be critical to know and understand, as those with Alzheimer's can become confused or irritated and struggle to sleep. Having this understanding will allow you to explain the situation and deal with it in a calm fashion.
Practice patience and empathy
Regardless of whether the older person is suffering from a memory disorder or not, it is advisable to be more patient with seniors. Yet there also needs to be a level of empathy that is clear in the manner that those with any form of memory disorder are dealt with and in which their care is provided.
It is essential to know as much as you can about memory disorders if you have an older person or senior living with you. This article has hopefully provided some insights and detailed information.