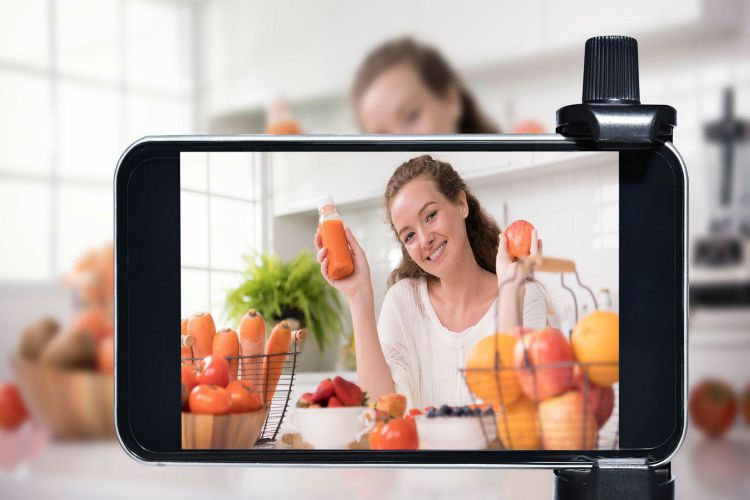 Are you looking to maximize your business's reach on the popular social media platform TikTok? If so, creating a winning marketing campaign is essential for success. With more than 800 million monthly active users, TikTok has become one of the most popular social media networks worldwide.
The platform offers several targeting and advertising options that enable businesses to engage with their target audience effectively and creatively. However, crafting an effective marketing campaign may seem daunting at first.
This article will provide an overview of the key elements of a successful TikTok marketing campaign and offer tips on how to create engaging content, leverage targeting and advertising options, measure and optimize your campaign results, and leverage influencer marketing. With the right approach, your business can make the most of its presence on TikTok and drive greater engagement from your target audience.
Exploring The Potential Of TikTok As A Marketing Platform
TikTok has emerged as one of the most popular social media platforms today, with millions of users worldwide constantly creating, sharing, and engaging with content. As a result, TikTok has become an increasingly attractive platform for marketers looking to reach new audiences and promote their products or services.
With its unique approach to content creation and its vast user base, TikTok offers various opportunities for businesses to create impactful marketing campaigns that engage their target audiences.
When launching a successful TikTok campaign, it's important to understand how the platform works and the types of content that are best suited for it. A successful TikTok campaign requires careful planning and strategizing from start to finish to maximize results.
This includes setting clear objectives and goals for the campaign, creating engaging content that resonates with users, utilizing effective targeting options, leveraging influencer marketing strategies, and measuring performance metrics to track success.
When creating a campaign on TikTok, marketers should focus on producing creative visuals that will appeal to users and make them want to engage with the content. The key is to create content that stands out from the competition while still being relevant to your brand message and mission.
Additionally, marketers should utilize the targeting options available on TikTok, such as location-based or interest-based targeting, to reach their desired audience more effectively. Leveraging influencer marketing strategies like working with micro-influencers who have established followings on the platform can also help marketers increase engagement.
Finally, marketers must monitor performance metrics to measure success and optimize accordingly. Popular metrics such as likes/dislikes/comments ratio and view counts can give insights into what kind of content is resonating well with users so that further improvements can be made on future campaigns.
Many things need careful consideration when launching a successful TikTok marketing campaign. By understanding how the platform works, setting clear objectives and goals for your campaign, creating engaging visual content tailored towards your target market, utilizing effective targeting options available on the platform, leveraging influencer marketing strategies where applicable, and measuring performance metrics regularly – businesses can maximize their chances of success with their TikTok marketing campaigns.
Setting Objectives and Goals: Tips For Setting Clear And Measurable Objectives
Setting clear and measurable objectives is essential to creating a successful TikTok marketing campaign. With well-defined objectives, it will be easier to measure the success of your campaign and determine whether or not you're achieving your goals.
Before launching a TikTok marketing campaign, clearly define your target market, desired outcomes, and the timeline for achieving those outcomes. This will provide a focus for your efforts and ensure that you're working towards something tangible.
For example, if you want to increase brand awareness, set specific goals such as increasing reach by X% in X amount of time or acquiring X number of new followers in X amount of time.
When deciding on objectives, consider the following: What do you want to achieve with your TikTok marketing campaign? Who is your target audience? What are the key messages or content themes that you want to communicate?
How much time do you have to dedicate to this project? What resources (time, money) are available? Knowing the answers to these questions before getting started will help ensure that your objectives are achievable within the given timeframe and budget.
It's also important to track progress towards those objectives using metrics such as reach, engagement rate (likes/comments/shares), follower growth rate, video views, clickthrough rate (CTR), etc. This data can then be used to optimize future campaigns and measure successes or areas needing improvement.
By setting clear and measurable objectives at the start of any campaign, marketers can ensure that their efforts are focused on effectively achieving their desired outcomes.
SMM panel for tiktok
An SMM panel for TikTok is software that allows businesses, marketers, and individuals to manage and automate their TikTok marketing efforts. Some of the key features of an SMM panel for TikTok include the following:
Post scheduling: Users can schedule their posts in advance, so they can plan their content strategy and avoid posting irrelevant content
Analytics and metrics: Users can track and analyze their account performance, such as views, engagement, and follower growth. This can help identify which content resonates with their audience and adjust their strategy accordingly.
Targeting options: Some SMM panels allow users to target specific audiences based on location, age, gender, interests, and behaviors.
Automation: Best SMM panels for TikTok allow users to automate certain aspects of their marketing efforts, such as liking, following, and commenting on other users' content.
Integrating with other platforms: Some SMM panels for TikTok allow users to integrate and manage their TikTok account alongside other social media accounts, such as Instagram and Facebook.
Creating Engaging Content: Tips For Visually Appealing And Engaging Content
Creating engaging content for your TikTok marketing campaign is essential for connecting with your target audience and achieving success. Visuals are key to driving engagement on the platform, so it's important to think carefully about how to craft content that is eye-catching and relevant to your brand.
Consider using vibrant colors and interesting compositions to draw viewers in when creating visuals for your campaign. For example, opt for an animated GIF or video instead of a static image of your product or service.
This will help capture the user's attention more effectively and make it easier for them to understand what you're promoting in a short time. Additionally, when creating videos, use popular music and sound effects to make them more enjoyable to watch – this is especially important when targeting younger audiences who are used to seeing these types of videos on TikTok.
Another way to create engaging content is by leveraging user-generated content (UGC). This can be anything from customer reviews or testimonials to creative content created by users featuring your products or services.
UGC can help amplify your message and build trust with potential customers since they come from real people rather than the brand itself. Additionally, if you encourage users to create content related to your brand, you can increase reach and engagement significantly, as other users may share it with their followers.
To ensure that all of your visuals are optimized for viewing on mobile devices, make sure they are formatted correctly for easy viewing on small and large screens. Finally, don't forget about using hashtags – these can be used both in captions and in the video itself if appropriate – this will help increase the visibility of your content amongst potential users who may not already follow you.
Utilizing Targeting And Advertising Options: Overview Of The Targeting Options Available On TikTok
TikTok offers a variety of targeting and advertising options to ensure your campaign reaches the right audiences. The platform offers demographics-based targeting, such as age and gender, and geographic-based targeting, allowing you to narrow down your reach to specific locations. Additionally, you can target users based on their interests and behavior. This includes broad categories, such as music, sports, or travel, and more specific categories, such as K-pop or skateboarding.
Another option available is "Lookalike Audiences," which allows advertisers to target users similar to their existing followers. This can be beneficial in expanding your reach while maintaining brand consistency. TikTok also offers various creative tools, such as Brand Takeovers and In-Feed Ads, that allow you to further customize your campaigns for maximum impact.
TikTok offers advanced targeting options that include socio-economic data and lifestyle interests for businesses that want to take their campaigns to the next level. This gives marketers the ability to create highly targeted ads that are tailored specifically for their desired audience. With these powerful tools at your disposal, you can ensure that your campaign reaches the right people and achieves its objectives.
Measuring and Optimizing Your Campaign: Metrics To Track To Measure The Success Of Your Campaign
Once your TikTok marketing campaign is launched, it's important to measure its success and optimize accordingly. This can be done by tracking a range of metrics that provide insights into how well your content is performing in terms of engagement, reach, and conversions.
Metrics such as likes, views, shares, and comments can help you understand what content resonates with your audience and which topics require more focus. Additionally, tracking time spent on videos can help you determine whether people are actually paying attention to your content.
Furthermore, tracking conversions such as clicks through to your website or sales generated from a particular campaign can help you evaluate the campaign's effectiveness in achieving its objectives.
Finally, monitoring key performance indicators (KPIs) such as cost per click (CPC) and cost per acquisition (CPA) will give you an idea of how much it costs to acquire new customers or followers. By regularly monitoring these metrics and optimizing for them, you can ensure that your TikTok marketing campaigns are effective in generating desired results.
Leveraging Influencer Marketing: Tips For Identifying And Working With Influencers Who Align With Your Brand
Leveraging influencer marketing is a great way to expand your reach on TikTok. Identifying influencers who align with your brand, building relationships, and getting them to promote your products or services can have a major impact on the effectiveness of your TikTok marketing campaign.
When searching for influencers, it's important to look at how engaged their followers are with their content, what kind of content they produce and how often they post.
It's also important to consider whether the influencer's content and values align with those of your brand. If so, you can start building relationships and eventually negotiate promotional deals.
When negotiating promotional deals, determine what you want from the partnership. This could include discounts or free merchandise in exchange for promoting your product or service.
You should also decide what type of content would be most appropriate for the collaboration – this could range from short videos featuring your product/service to posts highlighting different aspects of your business or even sponsored live streams. Also, it's important to consider any potential risks or challenges with working with an influencer – such as potential backlash from their audience or other negative implications associated with the collaboration.
It's also important to remember that regardless of how much money you're spending on influencer marketing, it will only be successful if there is genuine enthusiasm behind it. The influencer should be passionate about promoting you and genuinely believe in your product/service – otherwise, it won't translate into results for your TikTok campaign!
Conclusion
In conclusion, TikTok is a powerful platform for marketing, and the right campaign can lead to great success. To maximize this potential, it is important to set clear and measurable objectives that align with your brand, create visually appealing and engaging content, and utilize the targeted advertising options available on TikTok.
Measure and optimize your campaigns using relevant metrics and leverage influencer marketing to reach a larger audience. With these strategies and careful planning, you can create a winning TikTok marketing campaign and achieve maximum results.