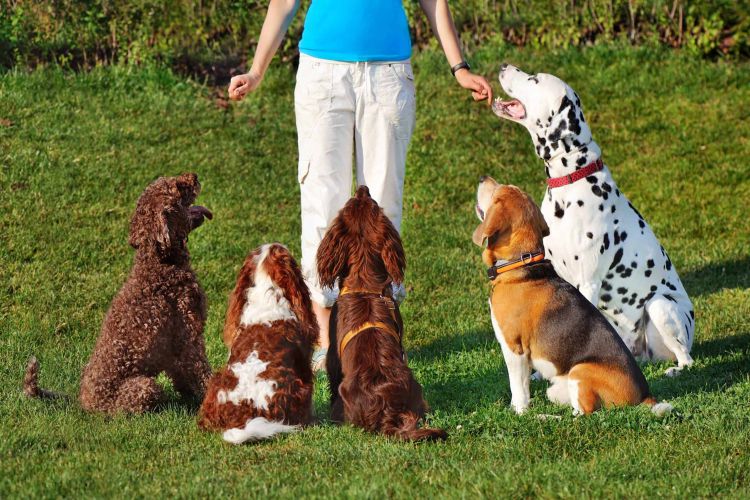 How can you ensure that your new best friend is always on the "good dog" list? With a little planning, guidance, and patience, you can overcome any list of "bad dog" behaviors you might have.
Want to know how to help your pup avoid the puppy training mistakes that so many owners make? This short and simple guide has your answers.
Keep reading!
1. Lack of Consistency in Training Techniques
This lack of consistency confuses puppies, who do not understand why different techniques are being employed each time.
To avoid this mistake, be sure to remain consistent throughout your puppy training sessions. Stick to the same commands and training techniques every time, and through consistent repetition, your pup is sure to make progress and learn the desired lessons.
You can also enroll your furry friend in a reliable puppy training school to build a great dog-owner relationship to last a lifetime.
2. Relying Too Much on Punishment-Based Training
Punishment-based training, such as jerking the leash, can be effective, but it should be used sparingly and in combination with positive reinforcement techniques.
Redirect the puppy's attention to something that is desirable, such as offering a treat or a toy. When punishment is used, it should be done in a gentle and calm way that avoids frightening or intimidating the puppy.
Training should always be a positive experience for the puppy, and punishments should be used sparingly and with very specific goals in mind.
3. Overcorrecting or Yelling at Your Puppy During Training
It is important to remember that your pup is still learning and may not always understand when you are trying to communicate something important.
Be sure to stay calm and always give plenty of positive reinforcement for good behavior. It is also helpful to avoid harsh or harsh-sounding words, as these can further confuse your pup.
Avoiding overcorrecting or yelling at your puppy during training is not only beneficial to faster learning, but also to deeper bonding between you and your pup.
4. Not Establishing Trust and Respect
Common mistakes that pet owners make include using harsh words and punishments, not using positive reinforcement effectively, and not providing ample chances for the pup to trust and bond with the owner.
To avoid making these mistakes, stick to a training routine, provide plentiful opportunities for your puppy to socialize with you, and use treats for puppies when training behavior. This will help to create an environment of mutual respect between you and your pup and pave the way for successful training.
5. Making the Training Process Too Difficult or Boring
It is important to start with small steps and to keep the lesson fun and rewarding. Reward the puppy for successes, but avoid giving them too much praise for incomplete or sloppy work.
Furthermore, avoid over-training a puppy in one session by breaking sessions into shorter, more frequent intervals.
When puppy training is approached in an organized, consistent, and positive manner, both the puppy and the trainer will have an enjoyable experience.
Avoid These Puppy Training Mistakes Today
Puppy training can be daunting, but with patience and understanding, mistakes are bound to be made. By understanding the most common puppy training mistakes, pet owners can save themselves a lot of trouble and help provide their pups with the best training possible.
Stay informed about the common errors and be sure to use positive reinforcement for the best results, then you and your pup will soon have a happy relationship. Start training today!
Did you find this article helpful? Check out the rest of our blogs!