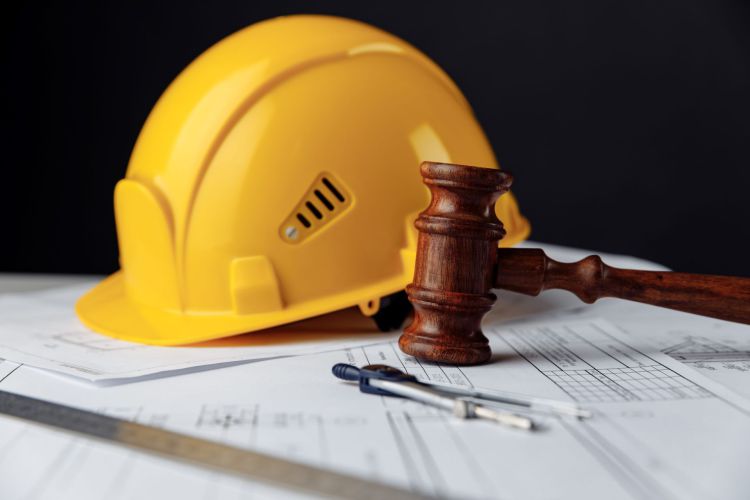 The construction world is characterized by towering structures, heavy machinery, and a coordinated symphony between various professionals. As impressive as these feats of engineering can be, they come with inherent dangers that can lead to accidents, posing serious risks to workers' safety and well-being. It's essential that individuals involved in this sector understand the legal protections in place and the avenues available to them should they find themselves injured due to negligence or unforeseen incidents. 
This article will provide you with an in-depth understanding of the legal protection associated with construction accidents. Read on to learn more.  
Understanding Construction Accidents  
Construction accidents can range from minor mishaps, such as trips and falls, to more severe incidents, like equipment malfunctions and building collapses. Given the physically demanding nature of the work and the complex environments in which they operate, construction workers are at a heightened risk of facing injuries compared to professionals in many other industries.  
Moreover, it's not only the physical risks either. The financial burden and emotional trauma stemming from these accidents can be devastating. That's where understanding your legal rights and protections becomes crucial. And it's in these complex terrains that seeking guidance from professionals like a construction accident lawyer can be invaluable. 
Legal Rights In Construction Accidents 
As a construction worker, understanding the legal rights associated with construction accidents is crucial. Depending on the extent and severity of your injuries, the incident might impact your emotional, financial, and physical well-being. In this case, you may be entitled to pursue a claim to recover compensation for your losses. Some remedies to consider include:  
Workers' Compensation Claims
The most immediate legal protection for construction workers is the workers' compensation system. Essentially, this system is designed to provide medical treatment, rehabilitation, and a portion of lost wages to workers who get injured on the job. It operates on a no-fault basis, which means that employees can receive benefits irrespective of who was at fault for the injury. 
Therefore, if you've been injured on the job, it's important to speak to a workers comp attorney as soon as possible. The sooner you get legal help, the sooner you can start getting the benefits you need to recover from your injury. 
In cases where a third party (other than the employer) is responsible for the injury, the injured worker might have the right to file a personal injury lawsuit. This can include scenarios where a subcontractor's negligence led to an accident or where faulty equipment caused harm. In this situation, seeking legal assistance would be beneficial because they can help you file a claim for compensation and fight for your rights.  
If a construction accident occurs due to malfunctioning equipment or tools, the manufacturer of that product might be held liable. These are known as product liability claims and can be filed if it's found that the product was defectively designed, manufactured, or lacked proper warnings. In such cases, working with a legal professional would also be advisable to ensure a more favorable outcome.  
The Importance Of Legal Representation  
Understanding your rights is one thing; effectively pursuing them is another matter. Navigating the legal intricacies of construction accidents can be daunting. This is where legal representation, specifically from attorneys experienced in construction accidents and workers' compensation, can make a significant difference. 
Typically, legal representatives can assist in the following: 
Before even commencing any legal pursuit, it's crucial to understand the intricacies of the case at hand. An experienced attorney can dissect the facts, evaluate the evidence, and chart out the most effective strategy. For example, consider a situation where you're injured due to faulty scaffolding. While it might seem apparent to lay blame on the employer, an attorney might discern that the scaffolding manufacturer failed to provide proper assembly instructions, leading to a potential product liability claim that might offer greater compensation. 
Paperwork And Documentation
The legal arena has intricate paperwork, strict deadlines, and meticulous documentation requirements. A single oversight can jeopardize the entire case. For instance, in workers' compensation claims, there are specific timelines within which you, as the injured party, must notify your employer of the injury. Missing this deadline can result in the forfeiture of benefits. An attorney ensures all necessary documentation is filed correctly and on time, preserving the worker's rights. 
Insurance companies, more often than not, aim to minimize the payouts. Armed with legal teams and vast resources, they can be daunting adversaries for an individual. A seasoned attorney, familiar with such tactics, can negotiate effectively, ensuring fair compensation. For example, after a crane accident on a construction site, an insurance company might offer a quick settlement to you, banking on your immediate need for medical funds.  
However, an attorney could negotiate for a sum that not only covers immediate medical expenses but also future rehabilitation costs, lost wages, and pain and suffering. 
While you might assume that the system works transparently, there are instances where your rights as the injured can be overshadowed or overlooked. A legal representative acts as a shield, ensuring that every right is upheld, and every entitlement is received. For instance, suppose you, unaware of the full extent of their rights, accept a minimal settlement from your employer, waiving off any future claims. An attorney would safeguard against such exploitations, ensuring that you're informed of all potential claims and receive what they're rightfully owed. 
Conclusion 
In the landscape of construction accidents, where stakes are high, and complexities abound, it's always beneficial to be equipped with the knowledge of your rights and to seek expert legal guidance when necessary.
By keeping the information mentioned above in mind, you can make a difference between a future filled with uncertainty and stability and reassurance. Remember, through proactive efforts, understanding, and vigilance, the goal remains to construct not just buildings and infrastructures but also a safer environment for all.