Working at a retirement home can be a rewarding experience, with many opportunities to positively impact an older person's life.
There are many jobs available in this valuable sector. Check out employment listings at Seasons Retirement, an organization that strives for excellence and is honoured to be one of Canada's Best Managed Companies. They're a clear example of great work opportunities in the industry.
One of the many benefits of working for a retirement home is the chance to connect with some of the most interesting people from diverse backgrounds and walks of life.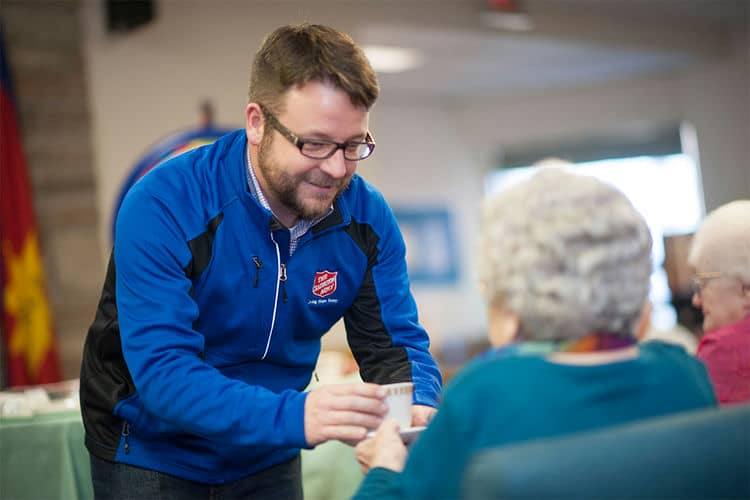 The right position is available for all interests and skill sets, from resident care and dining services to recreation and business.
In this article, we'll explore ten common job opportunities in retirement homes in Canada.
Nurse.
Working at a retirement home as a nurse is a great opportunity to make a real difference in an older person's life. Besides helping older persons achieve better health outcomes through the highest standards of care, nurses can inspire, offer hope, and facilitate deep connections with the residents.
At a retirement home, nurses can expect to support residents in their unique health journeys, create Person-Centred Service Plans, administer medication, and perform other medical duties.
As opposed to working in a hospital setting where patients come and go, retirement community nurses can make meaningful connections with residents and see marked improvements in their health over time.
Activities Attendant.
Love planning and preparing events? Look no further than applying for an Activities Attendant to help facilitate fun and engaging activities that encourage the cognitive, social, and physical interaction of residents in retirement homes. This is an essential service for increasing older adults' quality of life.
Sometimes Activities Attendants support older persons who have dementia or require a little extra care, so retirement homes will be looking for candidates that are compassionate, outgoing, and creative.
Concierge.
As a concierge, be the friendly face and helping hands of older adults. Above typical job duties that include answering phones, greeting visitors and helping to coordinate and provide services between residents and their families, concierges will have the chance to connect with everyone in the organization, forming deep levels of companionship and garnering the trust of the residents.
As the first point of contact, this position is crucial for welcoming residents and their families and ensuring that administration runs smoothly.
Care Attendant.
Being a Care attendant can be incredibly rewarding because they directly work with residents to increase their daily quality of life and ensure they live as independently as possible.
Care Attendants are also in the unique position of being offered flexible hours. (Applicants will discuss the specifics of full-time and part-time availability with the employer.)
Day to day, Care Attendants can expect to provide person-centred services, administer medication, create a safe and welcoming environment for all residents, and respond to residents' needs.
Dining Server.
At retirement homes, a server's role is more than just delivering food and drink and creating a positive dining experience. Servers also establish daily connections with residents during meal services.
Formal experience is not required for servers. There will be typical duties, such as ensuring the cleanliness of the dining room, serving food and beverages in a timely and courteous manner, and working efficiently in a fast-paced setting.
Servers must be able to memorize the menu and display empathy when interacting with residents who may have unique care needs and dietary restrictions.
Because of the high demand for servers, there are always available positions to apply for.
Care Coordinators.
Care Coordinators share similarities with Care Attendants, but their role includes managerial responsibilities. They ensure that all staff work towards a common objective of providing outstanding care to the residents.
Moreover, Care Coordinators are accountable for meeting personalized care plans and addressing the residents' physical and emotional needs. They also communicate with families to ensure that older adults' unique needs and conditions are met.
Cook.
Cooks make delicious meals for healthy and nutrient-dense residents while considering dietary preferences. They will maintain clean food preparation stations and comply with all health and safety measures.
In a retirement home, cooks benefit from working with a dependable schedule and steady paycheck, an advantage over some restaurant environments.
Housekeepers.
Retirement home housekeepers are primarily responsible for creating a comfortable, clean, and inviting living space for older individuals.  Besides cleaning suites, housekeepers will maintain the cleanliness of the community's amenities and common areas and support other teams.
Housekeepers have the advantage of working on a regular cleaning schedule when working in retirement homes. Unlike a hotel environment, they can get to know their residents and their preferences while cleaning their suites.
Health Care Aide.
The role of a Health Care Aide involves providing person-centred care services to residents while upholding the values of professionalism, dignity, and compassion.
While the work can be demanding, it can also be highly fulfilling. This work is essential; Health Care Aides must be reliable and responsible.
They ensure the safe administration of medications, follow established healthcare procedures, and respond to residents' medical, physical, and emotional needs as directed by the health team.
Health Care Aides typically do not need to be registered nurses. Experience in positions such as a caregiver provides the necessary skills to perform the job duties.
Human Resources Administrator.
Human Resources Administrators fulfill a critical role in establishing a retirement home that runs smoothly.
Responsibilities include assisting with onboarding, coordinating training programs, processing requisition approvals, connecting with site leaders, and maintaining calendars.
In this role, Human Resources Administrators will work closely with site leaders and staff members to ensure that the facility has the resources to provide high-quality care and services to the residents.
One of the key benefits of working as a Human Resources Administrator in a retirement home is the opportunity to impact older adults' lives positively. Ensuring that the community has a skilled and qualified workforce, this position is helping to provide a safe and welcoming environment where residents can receive the care and support they need.
Takeaway.
Retirement homes offer a multitude of opportunities. From business support and care services to meal delivery, there is something out there to fit every individual's interests and skill set.
So don't hesitate – there's bound to be a position available that fits your requirements and skill set. Go ahead and update that resume, jump into the job market and see what's out there!