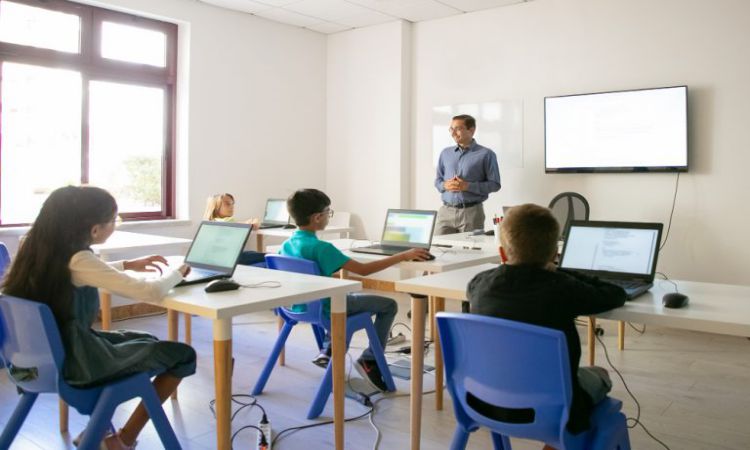 Software for facility management has grown in popularity recently, and for a good reason. It is a strong tool that schools may utilize to effectively manage their facilities. For schools, community organizations, and other nonprofits with ballfields to maintain or rent, Facilitron's sports facility management solution streamlines the process.
This blog article will go through the benefits of employing facilities management software in educational institutions.
Simplifies Facility Management
Schools can simplify their facilities management procedures with this software. This software can be used to schedule maintenance work, track work orders, and keep an eye on machinery. This can guarantee that equipment is operating correctly and that maintenance activities are done on schedule.
Effective Asset Management
Schools contain a lot of assets, such as furniture, equipment, and buildings, that need to be handled properly. Software for facility management can make it easier for schools to accurately manage these resources. Asset location, condition, and use can all be monitored using the program. This can assist schools in locating equipment that needs to be fixed or replaced.
Better Allocation of Resources
Software for facility management can assist schools in more efficient resource allocation. This software can monitor how frequently staff utilizes resources and facilities. This can assist schools in determining where resources are being used effectively and where change is necessary for smoother operations. This software can support schools in making better resource allocation choices and saving costs.
Enhanced Effectiveness
Software for facility management can help schools become more productive. Many facility management procedures, including work order tracking and equipment monitoring, may be automated using the program. The time and effort needed to manage facilities may be lessened as a result. Staff members can then be free to concentrate on other crucial activities.
Improved Security and Safety
Schools can improve the safety and security of their buildings with the use of facility management software. The program may be used to monitor the upkeep of safety tools like sprinkler systems and fire extinguishers. It may also be used to keep an eye on access control and security camera systems. It can aid educational institutions in seeing possible safety and security issues before they escalate into larger difficulties.
Better Budgeting and Planning
Software for facility management helps improve planning and spending in schools. The program may be used to keep tabs on the price of upkeep and repair work. Also, it may be utilized to predict upcoming upkeep and repair requirements. This can assist schools in creating more precise budgets and planning for future facility requirements.
Enhancing Communication
Schools may benefit from using facility management software to foster better employee communication. The software can keep track of maintenance jobs and repair orders. By doing so, you can make sure that everyone is aware of the duties that need to be done timely. It can also be used to inform staff members of modifications to duties or timetables.
Enhancing the User Experience
Students and employees may have a better user experience using facility management software. While facilities are not in use, the program may be used to schedule maintenance chores. This may lessen interruptions to lessons and other activities. It may also be used to monitor equipment and facility availability, making it simpler for staff and students to get the resources they require.
Facilities management software can assist schools in a variety of ways. But most importantly, it can aid educational institutions in effective facility management, which increases overall productivity while reducing unnecessary expenses.