The healthcare industry is complex now, and things keep getting more complicated. One of the top things on the minds of healthcare managers, owners, and CEOs is how to improve operations.
There are many different ways to do this, and we'll give you a few of our favorite tips and tricks in this article. Hopefully, you can use some or all of our advice in making the lives of your doctors and nurses, as well as your patients, all the better.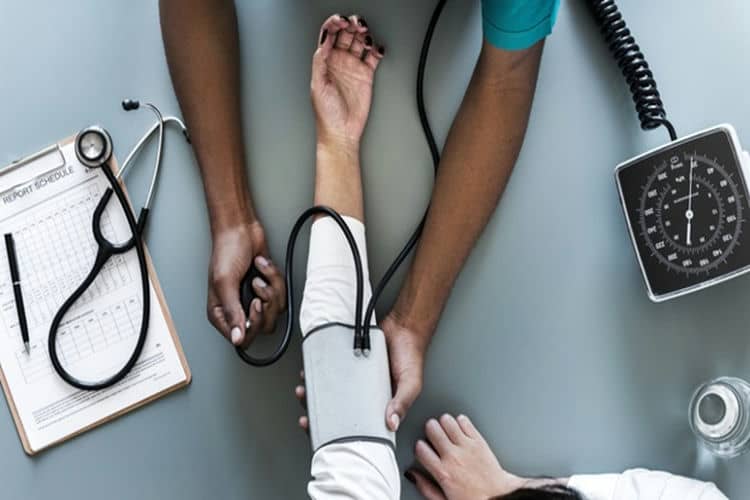 Are you ready to get started? Then read on to learn how to improve the operations of a healthcare facility.
Streamlining Resource Management
One way to improve the operations of a healthcare facility is to streamline resource management. Developing an efficient system for tracking and managing the following will help maximize productivity and minimize costs:
various staff
medical supplies
facility equipment
Automated systems can be used to track inventory. It helps reduce the time and manpower needed to maintain an accurate inventory record.
Enhancing Team Collaboration & Communication
Enhancing team collaboration and communication is essential for improving the operations of a healthcare facility. The healthcare team can work collaboratively by having regular meetings where all members are encouraged to share their ideas and opinions in an open and non-judgmental environment.
Establishing protocols that clearly outline how teams should interact and respond to each other can also help streamline communication.
Leveraging Technology Solutions
Leveraging technology solutions is an effective way to improve healthcare facility operations. Technologies such as Electronic Medical Records (EMRs) enable providers to store, share and access patient data. Additionally, telehealth and digital engagement tools can help improve patient satisfaction and access to care.
Automated workflows and cloud storage solutions also provide efficiencies and simplify administrative tasks. Mobile device management and Bring Your Own Device (BYOD) programs can provide secure and cost-effective communication for providers and staff.
Optimizing Patient Care Processes
An efficient process in place to optimize patient care processes in a healthcare facility is essential for its success. Firstly, the facility should ensure that patient medical records are stored securely, with easily accessible electronic medical records (EMR) systems.
Investing in smart scheduling and AI-assisted diagnosis can improve the overall patient experience. Secondly, improving communication between the following can lead to improved patient care and fewer errors:
doctors
teams of nurses
physical therapists
other medical professionals
Integrating Quality Controls & Compliance Measures
Integrating quality controls and compliance measures can help improve a healthcare facility's operations. Quality assurance is a key component of healthcare. Integrating compliance measures and quality controls into the facility's operations can ensure that the highest standards of care are being met.
This includes patient safety measures, such as proper equipment maintenance and patient orientation. It also includes implementing protocols for data collection and reporting. Quality control measures such as reviewing hospital accreditation and certification standards, performing safety audits, and monitoring the overall quality of care can help to identify and correct potential issues.
Streamlining Work Processes to Reduce Wait Times
One way to improve a healthcare facility's operations is to streamline work processes to reduce wait times. Streamlining work processes involves breaking down tasks and updating current processes to minimize wasted time.
This could be accomplished by improved scheduling, better communication amongst staff, and revising orders to be more efficiently obtained. By focusing on the most common tasks, resources can be best utilized.
Moreover, providing staff with the necessary resources and training will create high-quality and efficient patient care.
Increasing Communication to Enhance Patient Care
Improving the operations of a healthcare facility is an important task for:
administrators
healthcare professionals
One way is to increase communication within the facility to enhance patient care.
Implementing electronic systems that keep providers and staff updated with a patient's status and care is essential. This is because it can assist in providing continuity of care and collaboration within the team.
Additionally, clinical decision support systems and other health information technology can facilitate the exchange of information. It can also rapidly transfer any changes in the patient's condition.
Utilizing Budgetary Resources Efficiently
Healthcare facilities should strive to be as efficient and effective as possible when allocating resources. To achieve this, healthcare managers and administrators must set realistic goals and prioritize operations needs, such as billing for home health accordingly.
Adopting a cost-benefit analysis can be beneficial to strategically plan the most effective use of a facility's budgetary resources.
Additionally, creating an accurate budget and understanding staff salaries can help operators allocate resources effectively and efficiently.
Investing in Technology for Restructuring Office Tasks
Investing in technology for restructuring office tasks is an important and necessary step in improving the operations of a healthcare facility. Technology can streamline time-consuming workloads and allow healthcare providers to focus their time on the important task of providing quality healthcare services.
Automating administrative tasks such as scheduling, accounting, billing, and document management can reduce:
workloads
eliminate errors
improve response times
Offering Comprehensive Team Training for Improved Efficiency
Offering comprehensive team training for improved efficiency can be an effective way to improve healthcare facility operations.
Efficiency within the facility can be improved by encouraging the team to collaborate closely. This is to create processes such as effective communication of patient information. This creates a shared understanding of processes and goals.
Training should be tailored to the facility's operations and processes. This should allow staff to become more knowledgeable and proficient in their duties. Training should also include topics such as:
communication
teamwork
clinical techniques
Improve Operations of a Healthcare Facility Today
By implementing improved medical records and tracking, empowering employees, and seeking feedback from patients, a healthcare facility can easily improve its operations and ensure that they provide the best care standard.
By offering improved services, healthcare facilities will ensure longevity in the healthcare industry and patient satisfaction. Take action now to ensure a better healthcare experience!
Did you find this article helpful? Check out the rest of our blogs!