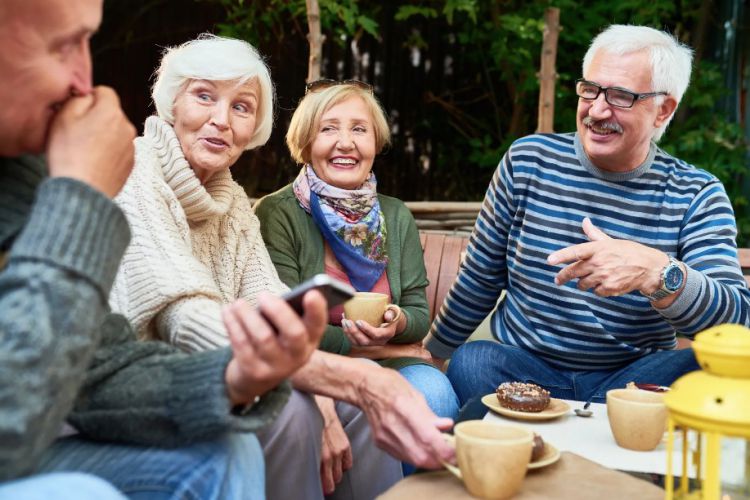 The decision to leave home and shift to a retirement community is a difficult one for sure, but it can be the right one for a lot of seniors. Depending on the kind of situation you are in right now, the right retirement community can change your life for the better. Let's elaborate a bit more on that statement by discussing the three main advantages that come with shifting to a retirement community.
Enjoying Life without the Chores
Loss of control over making one's own life decisions is the prime fear that keeps a lot of elders away from retirement communities. In truth, the loss of independence is only a possibility (and never an assured fact) if the concerned senior is unable to take care of themselves due to severe loss of mental faculties. As long as you are in control of your mental faculties, you will still be the one calling the shots in your own life.
Physical disability or disease may make it necessary for you to seek assisted living options, but it does not take away your independence to make your own decisions. What it does take away, on the other hand, are the chores. You live in much the same way that you did before, but now you will also have people to take care of all your daily chores. You will also have trained professionals in close vicinity to provide you with assistance, if and when you need it.
Independent Living
What if you are not just in control of your mental faculties, but you also have no physical disability or medical reason to seek assisted living conditions at all? If you are quite capable of independent living like always, then why should you consider moving to a retirement community? To answer that question, we must discuss the concept of independent living inside a retirement community first.
A St. Louis retirement community that's fit for independent living simply acts as a highly sociable housing community for its members. It's the better choice because retirees often feel lonely and depressed in their old age simply because they don't have enough friends and family living around them to socialize with on a regular basis. As long as you can live without special aid, you can stay, leave, and come back to the community in the way that best suits you. 
There will be some rules in place to ensure the well-being of all its members, but they won't be much different from what you might expect while living inside any general residential community. 
Secured Living
Emergency situations can endanger anybody at any age, but seniors are at a far higher risk of being in an emergency situation. On top of that, people past a certain age bracket are also more likely to suffer more during and after an emergency. The examples below should help in explaining why these are unfortunate but true facts.
As we age, our bodies weaken, leaving us at an exponentially increasing risk of medical emergencies (heart attacks, strokes, falls, etc.)

Our bones become brittle with age, which means that what would be a painful fall at worse for younger adults can break a senior's hip easily.

Burglars often target homes with older couples or singles

in them, expecting the least resistance.
When you shift to a senior living community, help will always be at hand during medical emergencies, even if you choose to live independently.