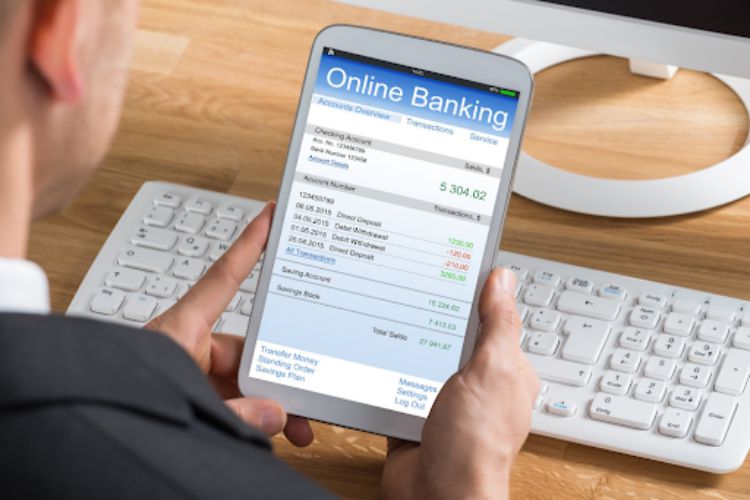 In today's digital world, electronic payments are super important, and ACH (Automated Clearing House) transfers are a big part of it. To make ACH transfers easy, you must know how to create ACH files. This guide is all about that. We'll look at the tools and resources that can help make creating ACH files simple.
A well-put-together ACH file is like the key to safe and smooth electronic payments. It helps businesses and people move money around, pay bills, and handle their finances without trouble. So, in this guide, we'll show you easy methods, software options, and the best ways to create ACH files. You'll be all set to handle today's financial world with confidence.
ACH Basics
To make ACH file creation simple, you need to understand ACH files. ACH stands for Automated Clearing House, which is like the digital highway for moving money around, such as:
direct deposits

electronic payments
These transactions often use NACHA files, which are like the rulebooks for ACH. ACH files contain important info like account and routing numbers, which are vital for electronic payments.
Knowing the basics of ACH files is your first step in handling transactions smoothly, and it's a big deal in today's electronic payment world. So, let's break it down and get the basics right for easier financial operations.
File Format
The file format is a crucial part of making ACH file creation easier. When you deal with ACH transactions, you need to understand ACH file format, which is like a set of rules. These rules, often in NACHA format, tell you how ACH data should be organized, like the structure of a sentence.
Think of it like learning the ABCs of ACH. Knowing these rules is like learning the alphabet and grammar for ACH files. By following these guidelines, you can create ACH files that are clear and free of mistakes. This is important because it ensures that the data in the files is sent accurately, reducing errors and problems.
So, getting the file format right is like building a strong foundation for ACH file creation, making the whole process simpler and more reliable.
Data Elements
Data elements are like the puzzle pieces for ACH file creation. These are the important bits of information you need for each ACH transaction. They include things like:
account numbers

routing numbers

codes

amount of money involved
Imagine them as the ingredients in a recipe – you need each one for the dish to turn out just right. Knowing and including these data elements correctly in your ACH files is super important.
It ensures that your transactions work smoothly and that the money gets to the right place without any problems. So, understanding these details is the key to making ACH files that work well.
Security and Compliance
In the world of ACH, file creation, security, and compliance are your digital protectors. Security is like a digital shield. It keeps your financial data safe from bad actors. This shield uses tricks like data encryption and passwords to protect your information.
Compliance is like following the rules of the road. Just as you follow traffic rules to stay safe, you need to follow the rules of organizations like NACHA to make sure your ACH transactions are legal and proper.
By having a strong shield of security and following the rules of compliance, you're like a knight in shining armor, ensuring your financial transactions are safe and legit. Understanding these two guardians simplifies ACH file creation, giving you confidence that your money moves securely and legally.
Software Tools
Think of software tools as digital helpers for making ACH files. These tools are like your trusty sidekicks, simplifying the process of ACH file creation. They're designed to save you time and reduce the chances of making mistakes.
These digital helpers can create, check, and manage ACH files for you. It's like having a robot friend who knows all the ins and outs of ACH files, making sure everything is correct. They even let you set up:
templates

schedule payments
They also give you reports, so you know what's happening. By using these tools, you can make ACH file creation easy, even if you're not a tech expert. They help you save time, cut costs, and ensure your ACH transactions are reliable.
Understanding and using these digital helpers effectively is a big step in making ACH file creation simple in today's world of electronic payments.
Automation Options
Automation options are your time-saving buddies when it comes to making ACH files. They work like your digital helpers, making your financial tasks easier. Creating ACH files can be a bit tricky, but with automation, it's a lot simpler.
Think of it as having a helper who does things automatically. You can use batch processing, which means handling many transactions all at once, and link ACH tasks with your accounting and banking systems. This means less work for you and fewer chances of making mistakes.
Automation options are like having a superhero on your team, making ACH file creation super easy. They save you time, cut down on errors, and ensure that electronic payments run smoothly. So, if you want to make ACH file creation a breeze, these automation options are your go-to pals.
Support and Resources
When it comes to simplifying ACH file creation, support and resources are like your trusty guides. They help you navigate the sometimes confusing world of financial transactions. Think of them as your friendly mentors.
These resources include things like helpful advice, training, and guidelines provided by organizations like NACHA. They're like a treasure trove of knowledge. They keep you updated on the latest and greatest ways to handle ACH transactions. If you run into problems, they're there to help you figure things out, like a problem-solving friend.
Knowing where to find these valuable resources and having a support network is essential to making ACH file creation as easy as possible.
Simplifying How to Create ACH Files
In our journey to simplify how to create ACH files, we've explored the basics, file formats, security, and software tools. These are like tools in our toolbox, helping us make ACH files with less effort and fewer mistakes.
Support and resources, which are like helpful guides, have been there to assist us along the way. They provide information and solutions when we need them.
By understanding these things, we can create ACH files more easily, making electronic payments smoother and safer. 
Did you find this article helpful? You can check out our website for more awesome content like this.