Inheriting a house that is paid off can be both a blessing and a responsibility. Take a deep breath, you're about to inherit something important but you should know how to approach it.
You will need to file a few documents to transfer ownership and take ownership from the state. You will need to know, a will is not a will in all states, only some consider it a last will and testament.
This guide takes a look at the process and shares a few tips to let you know what to expect and what you need to know.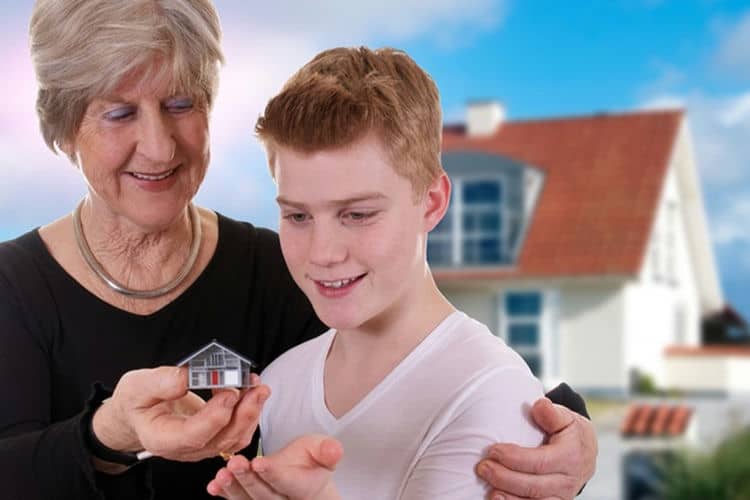 Taxes May Apply to Your Inheritance
One of the first things you should be aware of when inheriting a house is that your inheritance can be taxed. It's crucial to research the specific tax laws in your state, as they can vary significantly.
In some cases, you might be exempt from paying any inheritance taxes, especially if the property's value falls below the threshold. However, if the house's value exceeds the state's threshold, you may need to pay a percentage of the property's value.
Maintenance and Other Expenses Are Easier to Manage
A paid-off mortgage means upgrades and repairs are much easier to manage and budget for. However, this does not mean the home is free of responsibility. In addition to the upkeep of the property itself, there are still property taxes, insurance, maintenance, and utilities to think about.
It is necessary to review any documents that the previous owners had to make sure any outstanding fees or taxes are paid. Knowing the basic family laws applicable to your state or country can also help avoid any unwelcome surprises down the line.
You Have Several Options for the Property
An inherited house doesn't mean you're obligated to keep it. You have several options:
If the house suits your needs, you can choose to move in and make it your primary residence.
If you prefer not to live in the inherited property, you can become a landlord and generate rental income. This can help cover property taxes and maintenance costs, and potentially provide additional income.
If you decide that owning the inherited property is not in your best interest, you have the option to sell it. Keep in mind that there may be capital gains tax implications, so it's essential to consult with a tax professional or attorney before selling.
Homeowners Insurance Must Be Maintained
Even if the house is fully paid off, you should still maintain insurance coverage to protect the property from unforeseen events such as fire, natural disasters, or theft. Insurance is your safety net in case of unexpected damages or liabilities related to the property.
It's a necessary expense that ensures your inherited home remains a valuable asset. Ensure to review your insurance policy and update it as needed to reflect any changes in the property's condition or occupancy.
Facts About Inheriting a House That Is Paid Off
Inheriting a house that is paid off can be a wonderful gift, but it comes with lots of considerations and associated costs. Consider speaking with a financial advisor to ensure your inheritance is managed properly. Additionally, weighing the options available to develop a plan that best fits your goals and needs should be the ultimate goal.
Make sure to act smartly to make the most of your inheritance. Taking the time to understand the entire process will help you make the best decision.
Check out the rest of our blogs on this site if you find this article helpful!