Privacy comes at a price. Sometimes that price is high. What's the price to your business's privacy?
When a business can't protect its privacy, it can end up pulling up its roots and relocating. This can be a risky move that only gets more expensive as time goes by. For that reason, it's in your best interest to keep prying eyes away from your property.
For a commercial building, that might mean building a commercial privacy fence. Is it really worth the price though? Here's what you should know.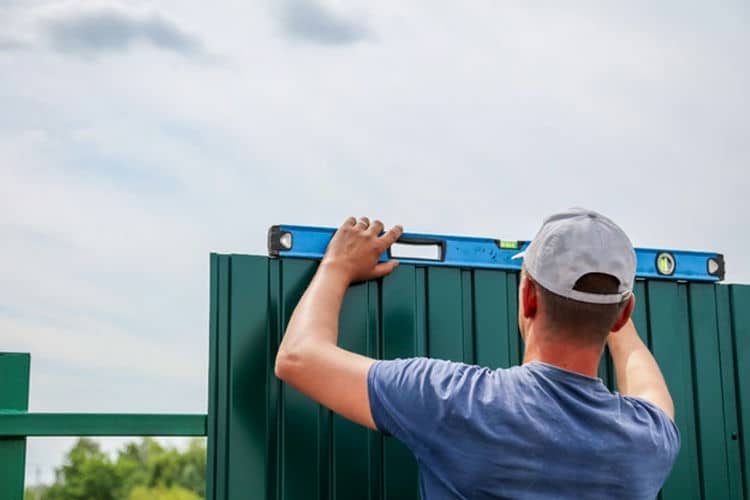 Enhanced Security: Safeguarding Your Assets
A primary reason for considering a commercial privacy fence is security. Businesses, regardless of their size, have valuable assets that need protection. A robust privacy fence acts as a deterrent to potential intruders. It creates a physical barrier that can:
discourage unauthorized access
reducing the risk of theft
vandalism
By investing in a privacy fence, you're not only protecting your property but also sending a message that security is a top priority.
Enhanced Aesthetics: Boosting Curb Appeal
Privacy fences aren't just about security. They can significantly enhance the visual appeal of your commercial property. There are various materials, styles, and fence designs available. You can choose a type of fence that complements your business's architecture and branding.
Well-designed commercial fences add a touch of professionalism and sophistication to your property. Making a positive first impression on clients, customers, and partners.
Privacy and Productivity: Creating a Comfortable Environment
In a bustling commercial environment, maintaining privacy for your employees, customers, and clients is essential. Privacy fences create a secluded area where employees can work without feeling exposed to passersby.
Similarly, customers can enjoy a more relaxed and comfortable experience, knowing that their privacy is respected. This enhanced privacy can lead to increased productivity and customer satisfaction. Ultimately benefiting your business' bottom line.
Regulatory Compliance: Navigating Legal Requirements
Many industries have regulations governing privacy and security. Investing in commercial fencing can help you meet these requirements efficiently. This can include:
healthcare facilities
warehouses storing valuable inventory
research centers
A well-constructed privacy fence can play a vital role in ensuring compliance. This can avoid legal complications, thus protecting the future of your business.
Noise Reduction: Shielding from Disturbances
Commercial areas can be noisy. Especially if your property is situated near busy roads or other bustling establishments. This is particularly valuable for businesses that require focused work, such as:
offices
studios
educational institutions
Privacy fence by Boise Fence Company can serve as a barrier that helps reduce outside noise. This creates a more peaceful and conducive environment.
Uncover the Benefits of a Commercial Privacy Fence
It is definitely worth investing in a commercial privacy fence if you want to maximize the security and privacy of your business. A commercial fence provides a secure barrier between your property and the rest of the world. Investing in commercial fences is an efficient and cost-effective way to protect your property. Call your local fencing contractor today to learn more about commercial privacy fencing!
Did you find this article useful? Remember to save our website to your bookmarks for easy access in the future!