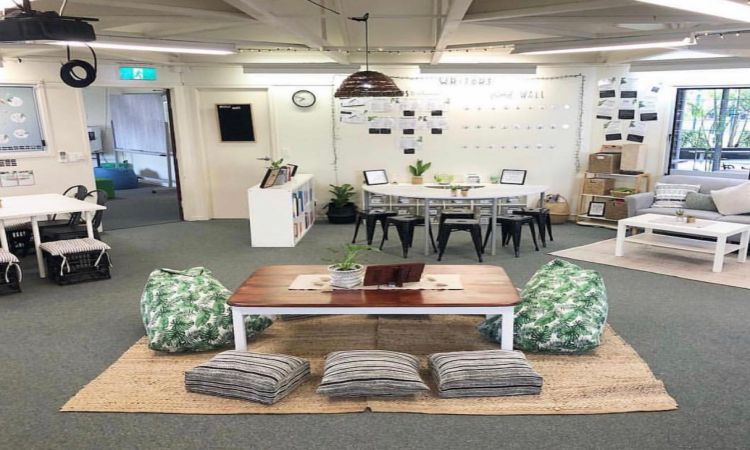 Are you tired of boring and sterile classroom decorations? Do you want to create a warm and inviting space for your students?
When students walk into a classroom, they should feel like they're entering a second home. A cozy and inviting atmosphere can help promote creativity, comfort, and productivity among learners of all ages. But how can teachers create such an ambiance in their classrooms?
The answer is simple — through thoughtful decorations! In this article, we'll explore five ways to make your classroom feel homey and welcoming for all who enter its doors. So grab some inspiration, and let's get decorating!
Wall Art
Wall art is a great way to add some personality to your classroom. You can find wall art at any store that sells home decor, or you can even make your own.
If you're feeling crafty, try making a collage of your favorite quotes, images, or colors. You can also use a free poster-making website where you can design inspirational quote posters in minutes.
Framing children's artwork and hanging it up around the room is also a great idea. This will give your students a sense of pride, knowing their work is on display.
Greenery
Potted plants, succulents, and air plants on shelves and window boxes all provide a comforting, calming atmosphere. Greenery can also be incorporated into decorations on walls and even bulletin boards. Twine and small planters can hang from the ceiling, while artificial plants can be added to corners and window sills.
It can be a bit of work to keep up with, but it's worth it for the fresh air and positive energy it brings. It can provide a subtle hint of nature in the classroom and happily remind students of the outdoors.
Colorful Seating
When it comes to classroom decoration ideas, there are a lot of different options out there. But if you're looking for something that will make your students feel at home, then colorful seating is a great option!
There are a few different ways you can go about this. One option is to add some colored cushions or pillows to your students' chairs. This will add some personality to the room and make it more inviting.
Another option is to use different colored duct tape to create stripes on your students' chairs. This is a fun and easy way to add some color to the room without going too overboard.
Framed Photos
Framed photos are a great way to add a personal touch to your classroom. You can frame pictures of your students, your family, or even your favorite quotes.
If you're looking for a way to add some personality to your classroom, framed photos are a great option.
Comfy Carpeting
If you have the budget for it, carpeting is a great way to make your classroom feel more homey. It can be used to create different areas in your classroom, like a reading nook or a cozy spot for students to work on projects. Just make sure you get a durable carpet that can withstand lots of foot traffic!
Get Creative With Classroom Decorations
Classroom decorations can make all the difference in creating a homely and welcoming atmosphere. An inviting classroom can encourage students to feel comfortable, creative, and inspired. Start creating this environment today and explore the endless possibilities!
Please feel free to browse our blog for more interesting content!