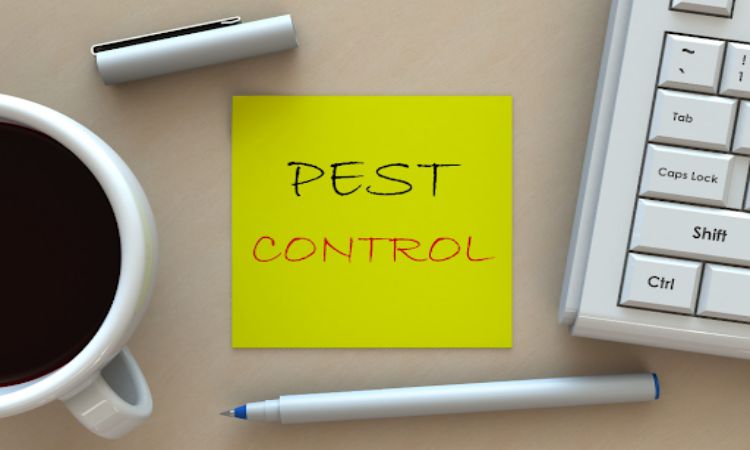 About 14 million homes have roaches, and 14 million have rodents! Pests are abundant, but they're also (largely) avoidable. Does your home have pests?
It's possible that some of your bad habits are leading to pest infestation! Don't worry; we're here to help. Read on to learn all about the five habits you should avoid if you want to keep your home pest-free.
Poor Food Storage Habits
Pests won't stay in your home if there's no food supply. If you have a bug problem, it's because there's something tasty in your home for bugs to eat. When it comes to most small bugs, your food is their food.
Leaving food uncovered or improperly stored can attract pests such as ants, flies, and rodents. Make sure to store food in airtight containers and clean up spills right away to prevent pests from being attracted to the food source.
Improper Home Maintenance 
How are those pesky pests getting in, anyway? Cracks in walls, gaps in doors or windows, and damaged screens can provide entry points for pests. 
You should inspect your home often for any potential entry points and seal them to prevent pests from gaining access. If you're not doing this, you're creating more opportunities for bugs to get in.
On that note, you should also make sure you're maintaining the outside of your home. Overgrown plants and trees, as well as debris, can create perfect areas for pests to hide. Keep your outdoor space neat and tidy by trimming plants, removing weeds, and clearing debris to reduce any hiding or nesting spots pests may be using.
You can use this link to hire exterminators who can check your home for entry points. A good pest control expert will help you keep your home pest-free.
Leaving Doors and Windows Open
Do you love leaving your doors or windows open when the weather is nice? It's lovely to let the sun and fresh air in, but if you don't have good screens, this habit could lead to pest infestation.
Even with screens, small pests can still get in and make their homes within your home. Make sure you've secured the windows and doors so you can minimize your chances of welcoming creepy crawlies. 
Leaving Standing Water
Many pests love standing water. If you live in a humid area, you want to keep your property dry.
Pests (such as mosquitoes and flies) gravitate towards stagnant water. Eliminate any standing water around your property, including in flower pots, buckets, or clogged gutters, as it can become a breeding ground for pests. Even pools that are poorly maintained can attract pests.
Poor Cleaning Habits  
Messy and untidy areas provide perfect hiding spots and breeding grounds for pests. Rodents and insects alike love hiding in messy spaces.
Clean and organize your living spaces often, including basements, attics, and garages. Make sure you're regularly emptying trash bins and cleaning up crumbs or food debris. Consider hiring a cleaner a few times per year if it's within your budget.
Ditch These Habits to Avoid a Pest Infestation
If any of these habits sound familiar, you may have a pest infestation in the future! Start practicing better habits at home so you can keep your home free of any unwanted six-legged roommates.
When in doubt, contact pest exterminators to help. For more helpful articles about caring for a home and more, visit the rest of our site.