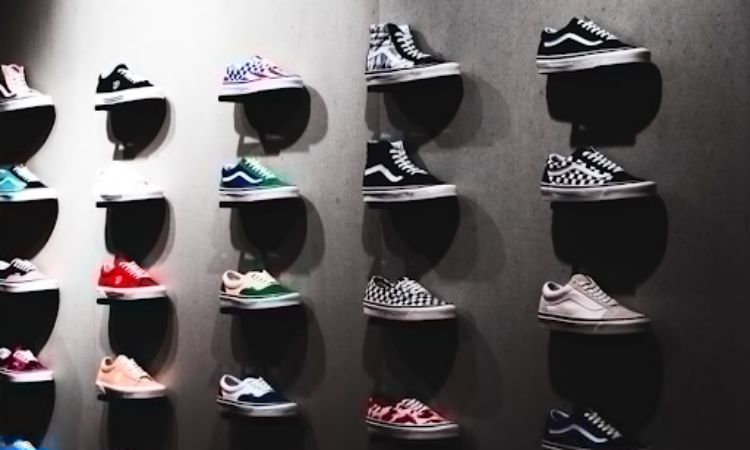 A lot of people are shocked when they find out how huge the industry is for shoes. In shoe retailers around the nation, Americans alone spend more than $61 billion annually. This revenue is spread out between more than 37,000 shoe store locations.
However, these shoe stores might not generate quite as much revenue if people didn't make certain mistakes in purchasing shoes. After purchasing the wrong pair of shoes, many people end up going back and spending more at a shoe store to correct their errors. This can end up wasting time as well as money.
On the other hand, there are only a few mistakes that people tend to make while they are purchasing shoes. Learning about these few mistakes and avoiding them can maximize the chance that you find shoes you are happy with. So what are some common mistakes people make when purchasing shoes and how can you avoid them?
Read on to learn all about the most vital things to know about avoiding mistakes when buying shoes!
Buying Shoes Without Trying Them On
Some people spend a lot longer comparing shoe prices than they do trying on shoes. However, no matter how amazing a pair of shoes seems in theory, you will not get much value out of them if they don't also feel amazing on your feet.
Of course, if you are shopping at an online shoe store, you will not have the option to try your shoes on in advance. However, anytime you buy shoes from a shoe store website, you should take for granted that you are going to try them on and return them if they do not fit you the way they should.
It is also worth keeping in mind that different shoe sizes sometimes fit differently, especially when you are looking at shoes from different brands. Whenever possible, you should make a point of trying shoes on before you consider purchasing them.
Buying the Wrong Types of Shoes for the Season
At the end of the day, there is no such thing as a pair of shoes that is right for every situation and person. Instead, you need to focus on finding the right shoes for the season as well as for your situation.
Some people end up buying shoes because of the hype surrounding them rather than because they are suitable for the weather outside. If you buy shoes during the wrong season, they might accrue a lot of wear and tear quickly. In other cases, you won't be able to wear them at all for many months.
Buying Shoes Without Careful Consideration
Some people get so caught up in the idea of a pair of fashionable shoes that they buy them without thinking about their purchase decision in detail. The more excited you are about buying a certain pair of shoes, the more it might be worth forcing yourself to sleep on them before finalizing your purchase. You might be surprised by how much you change your mind after further reflection.
Buying Shoes Without Thinking About Your Wardrobe
Sometimes, you find an amazing pair of shoes that fit perfectly as well. However, if your shoes do not go with the rest of your wardrobe, it does not matter how great they are by themselves. After all, you can only wear shoes as part of a complete outfit.
Before you purchase any pair of shoes, think about what you will wear them with. If you can't think of anything at all, you might want to go home and look at your wardrobe before deciding if it is worth buying them after all.
Focusing on Style Rather Than Comfort
People tend to get much more excited about style than they do about comfort. However, neglecting comfort leads to a lot more pain in the long run. If you ever have to choose between style and comfort, you should always go with comfort.
However, you can also find plenty of pairs of shoes that provide style and comfort at the same time. You can check these out to enjoy stylish shoes that will also cradle your feet.
Buying Shoes That Will Wear Out Fast
Sometimes, people end up focusing too much on saving a buck while buying a pair of shoes. However, this is often counterproductive. In fact, in the long run, buying a cheap pair of shoes can cost you more than buying quality shoes.
How is this possible? Cheap shoes often wear out in an amazingly short amount of time. When that happens, you will have to go out and buy another pair of shoes again.
It is often wisest to focus on buying quality shoes that will last a long time rather than trying to save a few dollars in the short term.
Failing to Examine Shoes Before Buying Them
Before you buy a pair of shoes, you should make sure to examine every aspect of them. Check every part of both shoes and ensure that everything appears to be in order. If you find anything that seems loose or uneven, you might want to buy a different pair of shoes.
Avoid the Most Common Mistakes in Purchasing Shoes
A lot of people end up losing money by making certain common mistakes in purchasing shoes. The good news is that you can avoid these mistakes by learning a little bit more about them. With the right knowledge on your side, you will be able to find the best shoes for your situation on a consistent basis.
To learn more about the latest information in clothing, business, and more, take a look at our other articles!