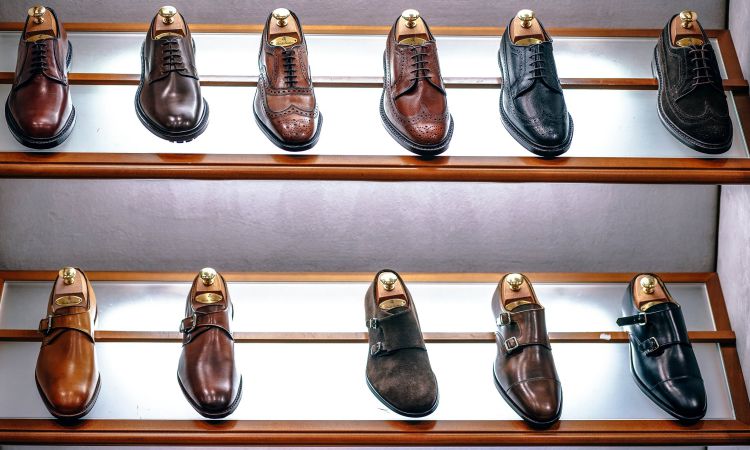 When you think about priming your outfit, your shirt, suit, or casual wear is essential. If you want to look more attractive, it is best to pair your attire with the perfect shoes. Nowadays, it is easier to find the essential types of shoes for men.
Whether you need smart or formal footwear, you become a vigorous gentleman if you choose the best option. It would be best if you adorn yourself with the perfect outfit and shoes for every occasion. The style and color of your shoes must complement your ensemble.
1. Oxfords
Oxfords are one of the most classic dress footwear, and they also recognize them as balmoral. They feature a unique vamp that looks formal and sleek above the eyelets.
Here are some of the best occasions to wear Oxford shoes:
Weddings
Business conferences
Black-tie events
Oxford shoes' top choices include the following:
Winthrop Pelton
Magnanni Palos
Johnston & Murphy Melton
Florsheim Tux Cap-Toe
Dr. Martens
These options are the most appropriate and formal dress shoes for gentlemen.
2. Chelsea Boots
Wearing a quality Chelsea boot is perfect if you attend a casual corporate meeting. It is easier to pair and modernize your attire with this stylish pair of boots. Today, these shoes are among the best mens shoes in the market.
Here are a few popular brands to consider:
New Republic
Amberjack
Kolo
Saint Laurent
Axel Arigato
For a cocktail night, Chelsea boots are versatile and the best choice for different smart occasions.
3. Sneakers
For males who love casual gatherings, wearing high-quality sneakers can make them look attractive. These shoes for men have existed since the 19th century.
The debut of these shoes revealed their materials made of vulcanized rubber and canvas. They have been one of the top footwear in the world for a long time.
Here are some of the most trusted and popular sneakers:
Adidas
Nike
New Balance
Converse
Vans
Puma
Reebok
Sneakers today are everywhere; some alpha males love wearing them worn out. If you want classic low-cut sneakers, choose an item with suede on top.
4. Brogues
The holes are not primarily decoration but were originally designed to keep the water from flooding the shoes. Brogues are perfect for masculine who want to stroll around the countryside. Compared to average footwear, these are heftier and look great when wearing thick wool trousers.
Below are the best brogues for men:
Oliver Sweeney
Dune London
Grenson Footwear
Angelo Nardelli
Allen Edmonds
Brogues were popular shoes for many Irish workers in the 20th century. They love wearing them for different outdoor works and with a unique practical purpose. Lately, many well-known entertainers and actors have worn the latest elegant versions.
5. Hiking Boots
It does not require climbing a mountain if you have a pair of hiking shoes. You will love the old-school versions because they have a wide rugged appeal. They also created them hard and heavy for masculine men like you.
The designs of the modern versions feature lightweight advanced materials already. Regardless of what version, they have solid foot support and protection. Hiking shoes are perfect for hoodies, jeans, and cargo pants.
Make Sure to Own These Types of Men's Shoes
Different trends come and go, but the essential types of men's shoes reveal stalwart colors and styles. Some like vintage footwear, while others choose modern and revolutionized shoes. Ensure that the option you consider will go better with your age.