Are you struggling to lose weight?
Does it feel like you have tried every weight loss technique going with little success?
If yes, you are far from alone.
In the United States, an estimated 1 in 3 adults are overweight, and 2 in 5 are classified as obese.
Despite the fact that there are more weight loss solutions and diet plans on the market than ever before, for some reason, people just can't seem to shift their unwanted pounds.
If you are at the end of your tether with weight loss and you are looking for something new to try, then the below listed innovations in weight management are just what you need.
Read on to discover five weight loss techniques that utilize the latest in health and fitness technology to deliver unprecedented results.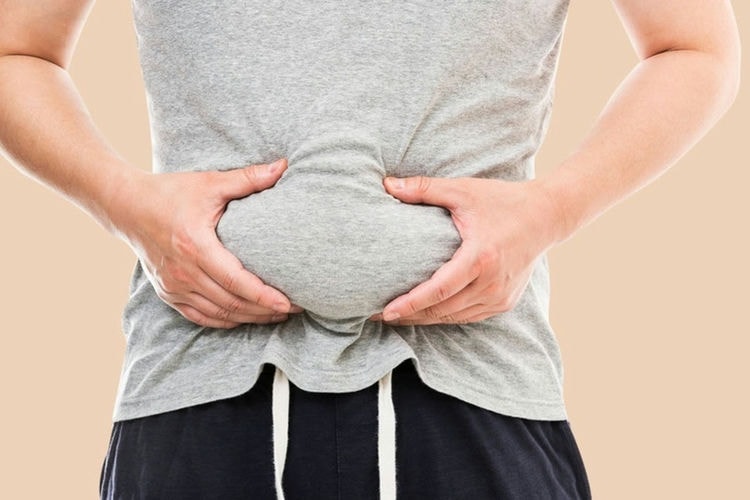 Injectable weight loss medications
Arguably one of the most significant breakthroughs in weight loss treatments in recent years, injectable medications are proving to be highly effective in the battle against obesity.
A class of medications known as GLP-1 agonists, this new drug mimics a naturally occurring gut hormone that helps people to reduce their food intake and suppress their appetite.
The Food and Drug Administration has approved several of these injectable medications as a treatment for diabetes and obesity, including semaglutide, more commonly known as Wegovy (for weight loss) and Ozempic (for diabetes).
It is worth noting that these medications are typically not covered by health insurance, and they can be expensive. They are also high in demand and, depending on your state, can be hard to get.
Endoscopic procedures
If you are not keen on the idea of bariatric surgery, then you may prefer to try a less invasive weight loss treatment. Endoscopic procedures involve a gastroenterologist accessing your digestive tract by inserting a thin tube through your mouth and down your esophagus.
There are two types of endoscopic procedures for weight loss: one, which involves inserting a balloon made of silicone into the stomach which helps to make you feel fuller, and another, where the doctor stitches your stomach to shrink it up to 70%.
Although both bariatric surgery and endoscopic procedures can both significantly boost weight loss, the latter comes with fewer side effects and a reduced recovery time.
Red light therapy
A non-invasive method of removing fat is red light treatment, which can also be referred to as low-level laser therapy or infrared light therapy. Best used in conjunction with a healthy diet and consistent exercise regime, red light therapy is said to help shift stubborn fat and help to sculpt the body.
This popular weight loss procedure involves using a low-irradiance laser to emit wavelengths of light into the skin. More specifically, it targets the fat that sits just below the surface of the skin.
One of the most notable benefits of this weight loss technique is that there is no recovery or healing time. Once each session is complete, you can simply get up and carry on with your day as normal.
For the best results, you need to undergo a minimum of 6 sessions of red light therapy, although ongoing treatment is recommended. You can book whole body red light therapy sessions in many spas, gyms, and at your local dermatologists. Alternatively, you can invest in your own red light therapy pod, enabling you to carry out this innovative weight loss treatment at home.
There are no known adverse side effects to red light therapy, which has been shown to be 100% safe.
Hydrogel weight loss device
If you are trying to lose a little bit of weight rather than a very large amount, then a weight loss device known as Plenity is a good choice.
Although this weight loss treatment offers more modest effects than other new medications, it is available to a broader demographic. For specifically, it can be taken by not only those who are classified as obese (with a BMI of 30 or above) but also by people who are classified as overweight (BMI of 25 or above).
Plenity comes in the form of a capsule which is filled with hydrogel particles. When consumed with a glass of water before a meal, the particles expand in the stomach, taking up space and reducing the amount of food you can eat.
Eventually, these particles move through the intestinal tract, break down, and are naturally excreted by the body.
One of the most appealing aspects of this weight loss device is that there are no known side effects, and it does not interact with other medications.
Keto gummies
If you are keen to enter a ketogenic lifestyle but aren't sure where to start, keto gummies offer the perfect solution. Keto gummies are designed to aid weight loss and increase energy levels by providing an exogenous source of ketones.
If you are unfamiliar with the keto diet, it is a popular, low-carb, high-fat dietary regime that works by inducing a state of ketosis. When the body runs out of glucose to burn for energy, it switches to burning fat, which triggers this metabolic process.
The only downside of this diet is that people often struggle with its rigidity. However, you can boost your results and satisfy your cravings for sweet foods by supplementing them with keto gummies.
Keto gummies are easy to consume, available in a wide range of flavors, and provide an energy boost when you need it most.
Conclusion
If you have tried every diet and fitness regime under the sun and are still struggling with your weight, you may feel like giving up and resigning to a lifetime of being overweight.
Don't!
With new innovations in weight loss treatments and medications being developed daily, there is still time for you to find the right treatment for you and your weight loss journey.
Whether you are ready to go down the surgical root or you want to try another weight loss supplement, the weight loss industry has never been more innovative.