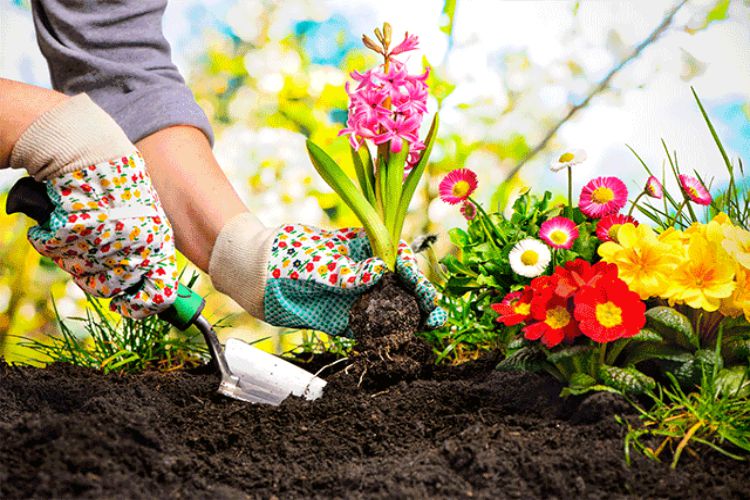 A garden is not just a patch of land attached to your home; it is a canvas waiting to be painted with nature's vibrant colors and textures. It doesn't matter how large or small your outdoor area is or whether you own a tiny balcony or a gigantic backyard, boosting the aesthetic appeal of your garden can completely transform it. 
Here are five practical ways to maximize your outdoor space and elevate its beauty. 
Create a Focal Point
Every lovely garden has a center of interest that commands attention and fosters a sense of harmony and balance. This could be a stunning piece of garden art, a water feature, or even a well-placed bench with aesthetically pleasing cushions. A focal point adds depth and character to a garden space and makes it more than just a load of flowers and plants. Consider adding a sculpture, a birdbath, or a trellis adorned with climbing plants to create an eye-catching centerpiece that anchors the space.
Embrace Hardscaping
In an outdoor space, hardscape describes non-living elements and hardscaping elements can include patios, borders, and paths. These elements are used to enhance the structure and aesthetic appeal of a garden landscape. You can implement hardscaping into your landscape design by using well-designed pathways to lead guests on a pleasant journey through your outdoor space. Alternatively, a designated patio area offers a static spot for relaxation and outdoor dining. Edging your garden beds with decorative pebbles or intricate brickwork can help define boundaries within your garden and give it a polished look.
Play Around with Color and Texture
Gardens can be treated as living art as homeowners can paint them with bright colors and textures using carefully selected plants. Consider the color wheel when choosing your flowers and foliage to create your desired look. Mix plants with different leaf shapes, sizes, and textures for added depth. Combining fine-textured plants, such as ornamental grasses, with bold, broad-leaved plants like hostas can help you create a dynamic contrast that is visually pleasing.
Hire a Gardener
Hiring a professional gardener with experience in tending to different types of flowers and plants can simplify the demanding task of maintaining a charming outdoor space. To find the right gardener, make sure you do your research. Seek recommendations from friends, read online reviews, and search for gardening services in your local area. Schedule interviews with potential candidates to discuss your specific needs for your garden and your vision for the space. Make sure you collaborate closely with the professional and share your ideas openly, but be open to their expertise and feedback.
Incorporate Outdoor Lighting
Extend your enjoyment in your outdoor space with the use of outdoor lighting solutions. Well-placed lights can transform a garden into a magical oasis after dark. Illuminate key features of your space, such as your focal point, pathways, and exquisite plants with soft lighting. Solar-powered outdoor lights are easy to install and are energy-efficient. They give you the chance to enjoy the beauty of your garden well into the evening.