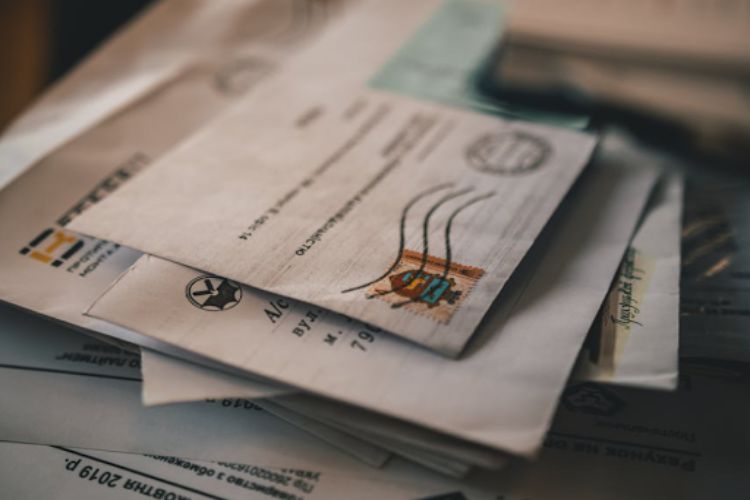 Raise your hand if your business doesn't have a physical address.
Well, those are quite a few hands but it doesn't come as a surprise. In today's digital economy, all you need to run a business is a website or social media page, and you can handle everything from your living room couch.
Running a business without a physical address makes economic sense, but it also means your mail will not have a delivery address. This is bad for business. The good news is several companies are offering physical mailing address services, which you can use.
In this article, we're fleshing out some of the most important benefits of a real mailing address for your business.
Give Your Business a Professional Image
In business, as in other aspects of life, you don't get many chances to pull a positive impression. It only takes a few seconds for a customer to judge and determine your business image.
Does your business give a professional image?
Several factors go into making your business look more professional. One of them is a physical mailing address.
Let's say you're a B2B marketing company. A prospective client wants to mail you some documents, but on looking at the address listed on your website, they realize it's a residential address.
They will likely proceed to mail the documents, but what will they think of it? A home-based B2B company? That's not the image they were expecting, and it can affect their future decisions about doing business with you.
A physical address goes a long way to giving your company a good image. If you cannot afford to have a physical location right now or simply don't have a real need for one, set up a virtual business and mailing address.
You'll be assigned a real physical address. Anyone sending you mail will not be able to tell that your business isn't located there. Depending on your preferences, you can then collect your mail from there or have it forwarded to your home address.
Gives Your Business Credibility
In 2022, U.S. consumers lost over $8 billion to fraud. A sizeable chunk of money was lost by consumers who were dealing with non-existent businesses.
As fraud becomes more rampant, consumers are becoming more cautious. They're taking their time to verify the credibility of a business before proceeding with a transaction, especially when they're shopping online.
There are many steps you should take to make your business credible. Having a physical mailing address shouldn't miss from that list.
The first thing that comes to mind when one sees a physical business address is a brick-and-mortar store. It's a point of reference; a place that a customer can always visit should they need to make an in-person inquiry.
Investing in a mailing address also shows you're keen on making your business credible. Even if a customer figures out that your address is run by a mail forwarding service, they could as well assume you're a legitimate business trying to cut costs.
Efficient Management of Business Mail
If your business deals with a lot of mail, it can be challenging to stay organized when you don't have a physical address.
Let's assume you're using your home address for business mail. First, you have to sort personal mail from business mail. Second, getting to urgent business mail can take longer than necessary because, well, you need to sort out to mail first.
As a result, some of your operations can become inefficient and hurt customer experience. If you're an ecommerce store and you're using a home address for return orders, your customers aren't going to put up with the inevitable long processing times.
A physical mailing address will make it a lot easier to manage mail. You're certain only mail that's meant for your business shows up there. And if you utilize a mail forwarding service, the mail will be redirected to other destinations without your direct input.
Mail Security
You've heard and seen countless news stories of thugs stealing packages and parcels from home mailboxes. While you can afford to lose some personal mail, losing business mail can amount to big losses.
However secure your residence is, there will always be a risk of mail theft. This is a risk you can eliminate by setting up a physical mailing address. These services are offered by reputable businesses with secure physical locations. Your mail will be handled with the care it deserves because they want to maintain your patronage.
Ensure Home Privacy
You wouldn't want your residential address to be plastered all over the internet, right?
That's what will happen when you're using your home address for your business. If you've posted it on your business's social media pages or website, anyone can access it and pay you a visit. Not everyone will visit you with good intentions.
Protect the privacy of your home by using a physical mail service. Although you can still elect to have the mail forwarded to your home address, the operator isn't going to disclose your address to anyone.
A Physical Mailing Address Is a Necessity for Your Business
The internet coupled with computer technology has revolutionized how we run our businesses. Today, it's possible to run a successful business without needing a physical address. However, while you don't have to open an office, having a physical mailing address is a must for the reasons outlined above.
Explore our business section for more helpful tips and insights.