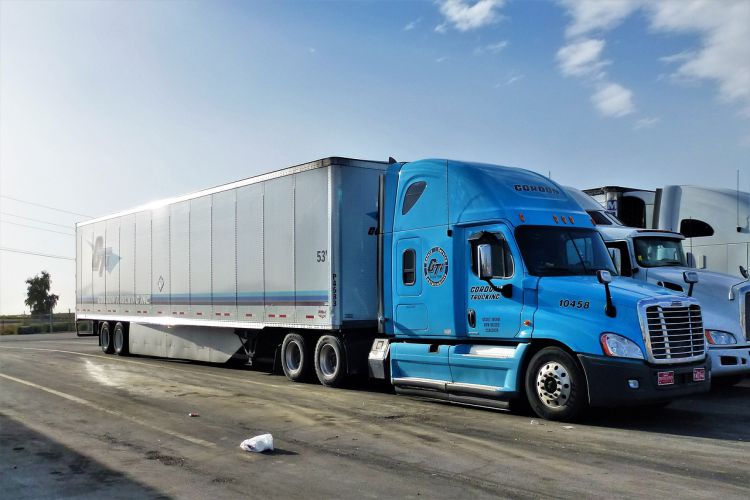 Shipping a vehicle, whether it's across the country or internationally, can be a daunting task filled with uncertainties. As a car owner, ensuring the safety and security of your valuable asset during the transportation process is of utmost importance. From choosing a reliable shipping company to preparing your vehicle for the journey, there are several key factors to consider in order to achieve peace of mind throughout the shipping experience.
In this blog post, we will share six game-changing tips that will empower you with the knowledge and tools necessary to prioritize safety when shipping your vehicle. Without further ado, let's get started. 
Choose a Reliable and Reputable Vehicle Shipping Company
When it comes to vehicle shipping, selecting a reliable and reputable company is crucial for ensuring peace of mind. Conduct thorough research and read customer reviews to assess the company's track record and reputation. Look for a company that is licensed, insured, and registered with the appropriate authorities. 
A reliable company will have experienced staff and mechanisms that ensure that your vehicle is transported safely. For instance, Roadrunner enclosed car shippers utilize state-of-the-art equipment and highly trained drivers to provide secure and protected transportation for your vehicle. By choosing a trustworthy vehicle shipping company, you can be confident that your vehicle will be handled with care and delivered safely to its destination, providing you with peace of mind throughout the entire shipping journey.
Insure Your Vehicle for Peace of Mind
One of the game-changing tips for a stress-free vehicle shipping experience is to insure your vehicle adequately. While reputable shipping companies take precautions to ensure the safety of your vehicle, unforeseen circumstances can still occur during transit. By obtaining comprehensive insurance coverage, you protect yourself financially in the event of any damage, theft, or loss during shipping. 
Prioritize verifying the insurance options offered by the shipping company and consider additional coverage if needed. Understanding the terms and conditions of the insurance policy will give you peace of mind, knowing that you have taken the necessary steps to safeguard your valuable asset throughout the shipping process.
Thoroughly Inspect and Document Your Vehicle's Condition
Before handing over your vehicle for shipping, it's essential to conduct a thorough inspection and document its current condition. Carefully examine both the exterior and interior of the vehicle, noting any existing scratches, dents, or other damages. Take clear photographs or videos from multiple angles to serve as evidence of the vehicle's pre-shipping condition. 
This documentation will be crucial in the event of any disputes or claims for damages that may arise during transit. By conducting a comprehensive inspection and keeping detailed records, you can have peace of mind knowing that you have a clear record of your vehicle's condition prior to shipping.
Stay in Communication with the Shipping Company
Maintaining open and regular communication with the shipping company is a game-changing tip for peace of mind during vehicle shipping. Establish a clear line of communication from the beginning and stay updated throughout the entire process. Ensure you have contact information for a dedicated representative who can address any concerns or questions promptly. Regularly check in for status updates on the progress of your vehicle's shipment. 
Effective communication allows you to stay informed, address any unforeseen issues promptly and provides reassurance that your vehicle is being handled with care. By staying in touch with the shipping company, you can have peace of mind knowing that you are well-informed throughout the shipping journey.
Understand the Shipping Process and Timeline
Gaining a thorough understanding of the shipping process and timeline is vital for maintaining peace of mind during vehicle shipping. Familiarize yourself with the steps involved, such as vehicle preparation, pickup, transit, and delivery. Research and ask the shipping company about estimated timelines for each phase. Understanding the process helps you set realistic expectations and allows you to plan accordingly. 
Additionally, knowing the key milestones and checkpoints helps you track the progress of your vehicle and provides reassurance throughout the journey. By having a clear understanding of the shipping process and timeline, you can navigate the experience confidently and ensure peace of mind.
Prepare Your Vehicle for Shipping and Remove Personal Belongings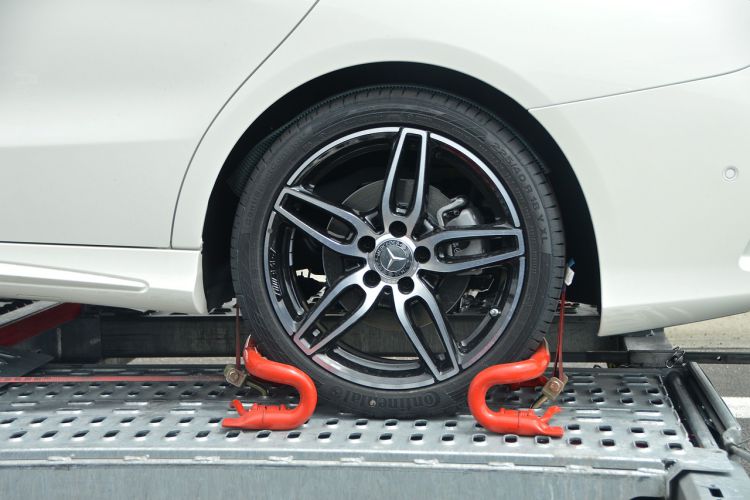 Properly preparing your vehicle for shipping and removing personal belongings is a crucial step in ensuring peace of mind during the transportation process. Clean your vehicle thoroughly, both inside and out, to facilitate a smooth inspection and minimize any potential issues. 
Remove all personal belongings, including loose items, accessories, and valuables, as they are not covered by insurance and may pose a risk during transit. Secure or remove any detachable parts or custom modifications to prevent damage. By taking these precautions and preparing your vehicle appropriately, you can have peace of mind knowing that it is ready for safe and secure transportation.
Achieving peace of mind during vehicle shipping is possible by following these game-changing tips. Choose a reliable and reputable shipping company, insure your vehicle, thoroughly inspect and document its condition, stay in communication with the shipping company, understand the shipping process and timeline, and prepare your vehicle properly. By implementing these tips, you can minimize stress and ensure a smooth and secure transportation experience, allowing you to rest easy knowing that your vehicle is in capable hands.